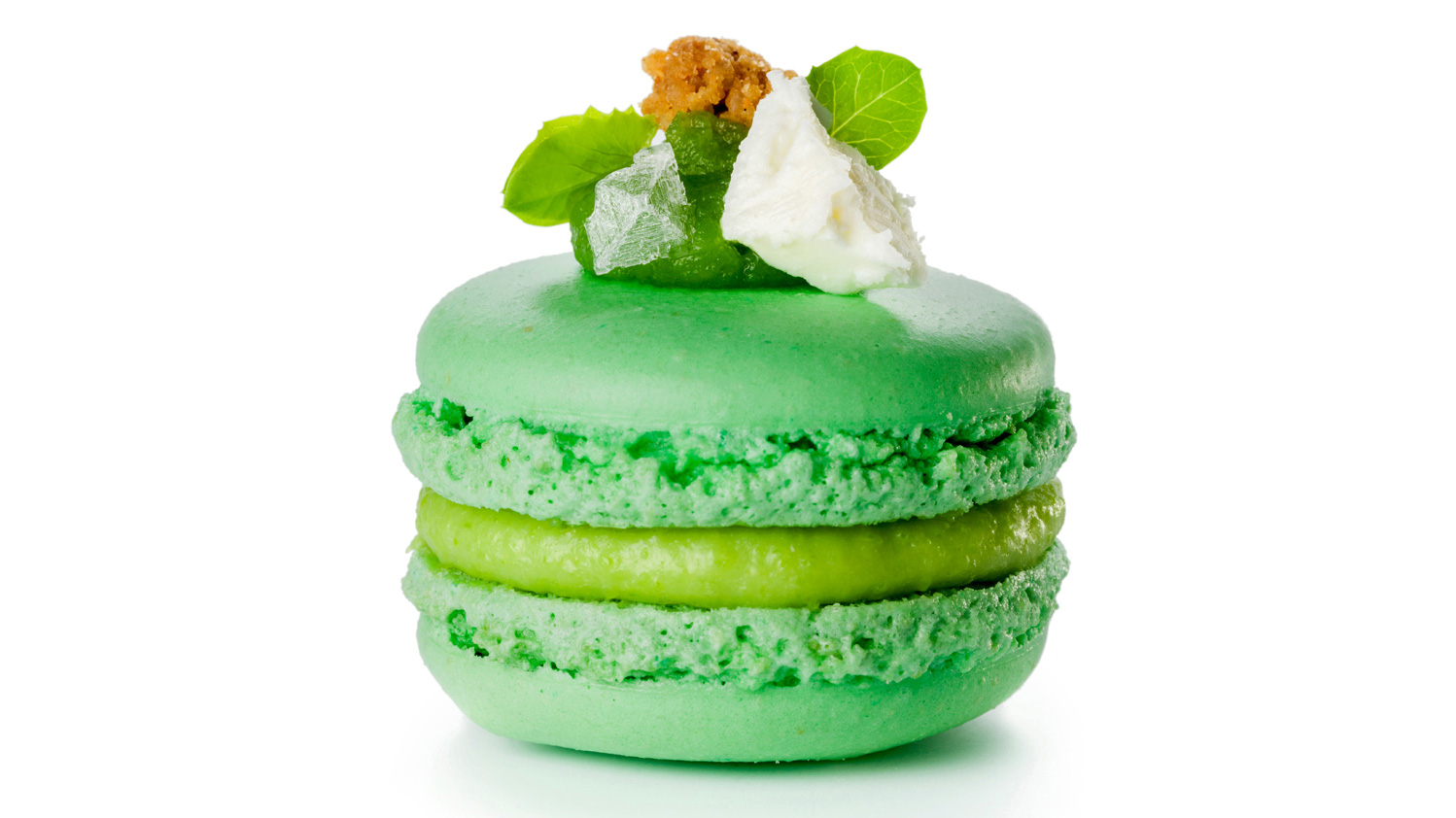 Used Cacao Barry products
Macarons
Green pea and Zephyr™ macaron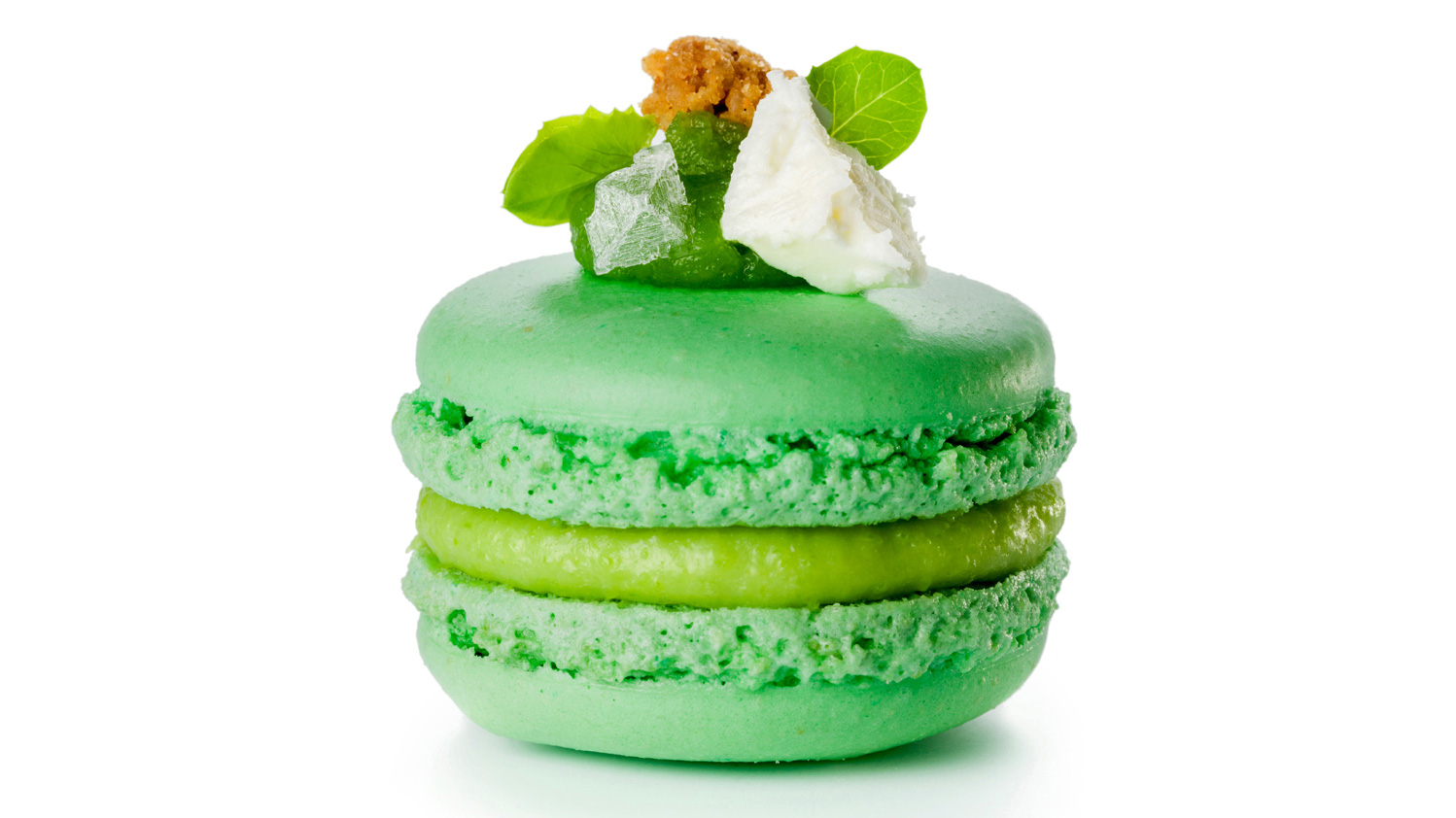 Dosage
Recipe for approx. 120 macarons
Used Cacao Barry products
Recipe components
Macaron shell mix
Ingredients
Preparation

TPT (50% icing sugar, 50% powdered almonds)

Mix the TPT with unbeaten fresh egg whites.
Separately, boil the sugar with the water until reaching 117ºC.
Add the colouring and pour over the beaten egg whites to create an Italian meringue.
Fold the mixtures together and pipe rounds on baking sheets.
Leave to dry approximately 10-15 minutes and bake at 160ºC.
Green pea and Zephyr™ white chocolate couverture ganache
Ingredients
Preparation

liquified green pea juice

freeze-dried green pea powder

Mix the liquefied green pea juice with the pea powder, dissolve the dextrose and cool to about 30ºC.
In intervals, add to the white chocolate couverture melted to about 45ºC.
Incorporate the gelatine and finally emulsify the butter when the mixture has reached about 40/50ºC.
Set aside.
Green pea jelly
Ingredients
Preparation

liquified green pea juice

Heat the liquefied pea with the sugars, salt, and gellan gum until they boil.
Incorporate the previously soaked leaf gelatine.
Store in the fridge.
Break the gel with beater and pipe.
Green anise crumble
Ingredients
Preparation

Cube the butter and keep cold.
Add the other ingredients to the mixer, add the butter and mix.
Mix until a brittle dough is obtained, bake at 160ºC.
Others
| Ingredients | Preparation |
| --- | --- |
| fresh herb sprouts and/or microgreens | |
Assembly
Pipe dots of pea ganache on the macaron shells.
Sandwich the shells and set aside.
Pipe the green pea jelly, a cube of feta cheese and the anise crumble on the surface before serving.
Decorate to taste.