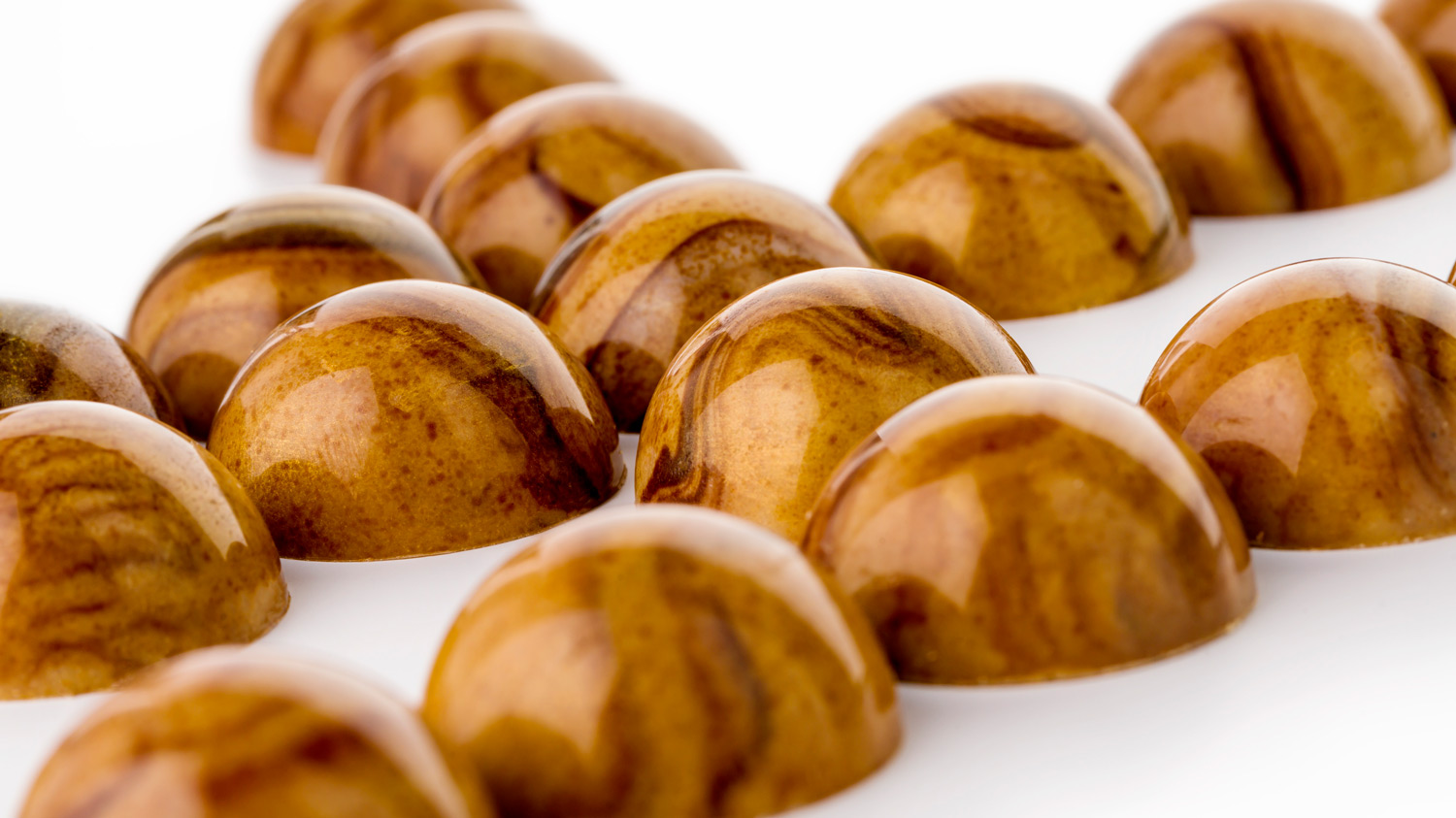 Used Cacao Barry products
Recipe components
Bailey Ganache
Ingredients
Preparation

Mix

Heat the mixture to 30°C and pour on to

Emulsify and pre-crystallise at about 28ºC.
Measure out into the moulds.
Zéphyr caramel paint
Ingredients
Preparation

Melt

Set aside.
Finishing
Ingredients
Preparation

Spray Zéphyr™ caramel paint on the half-sphere moulds.

Then mould with, achieving a marble effect.

Afterwards, measure out the whisky cream liqueur ganache filling.
Allow to crystallise for several hours.
Finish by covering with Zéphyr™ caramel white chocolate.