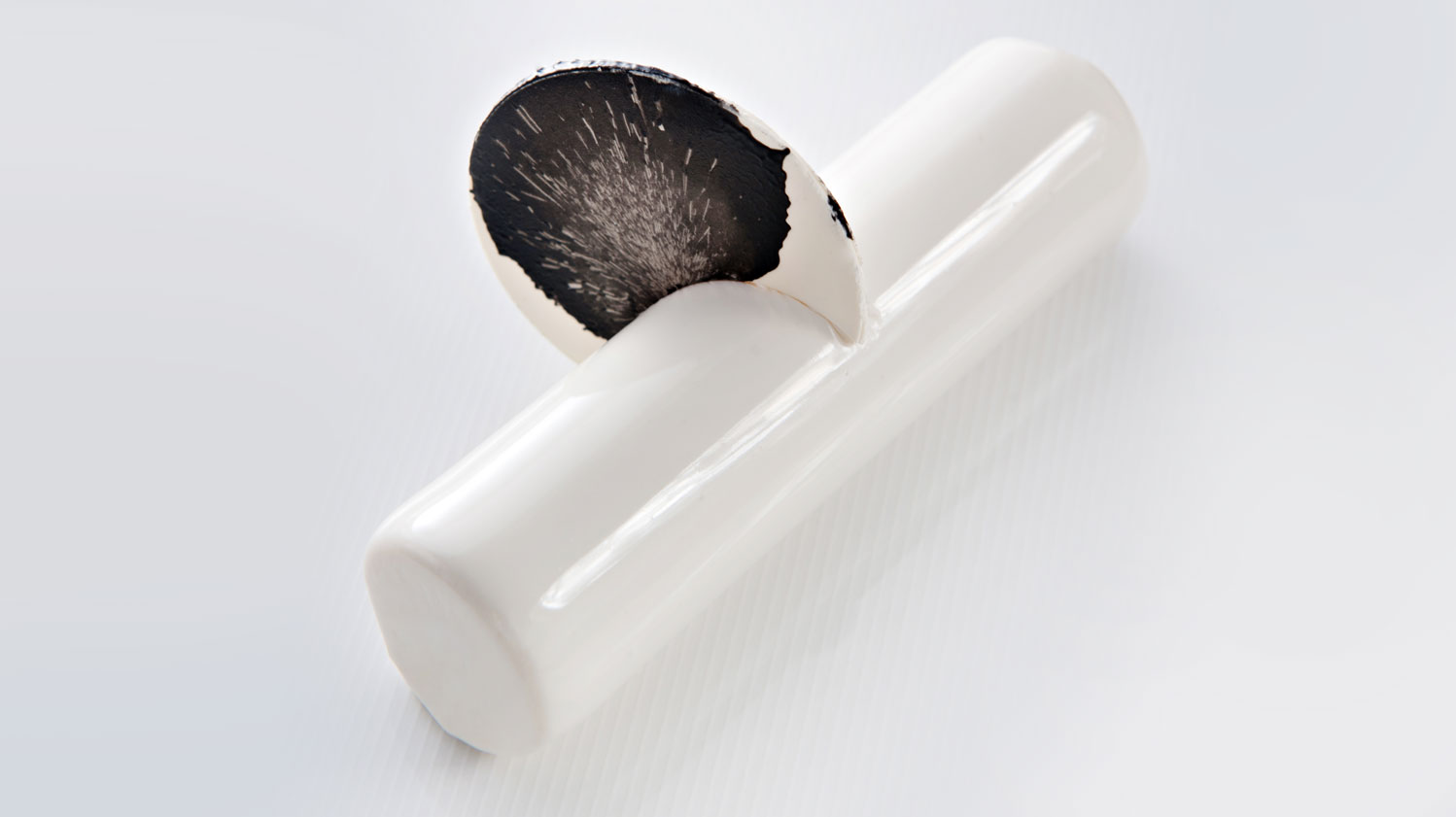 Used Cacao Barry products
Plated Dessert
White marble column – milkshake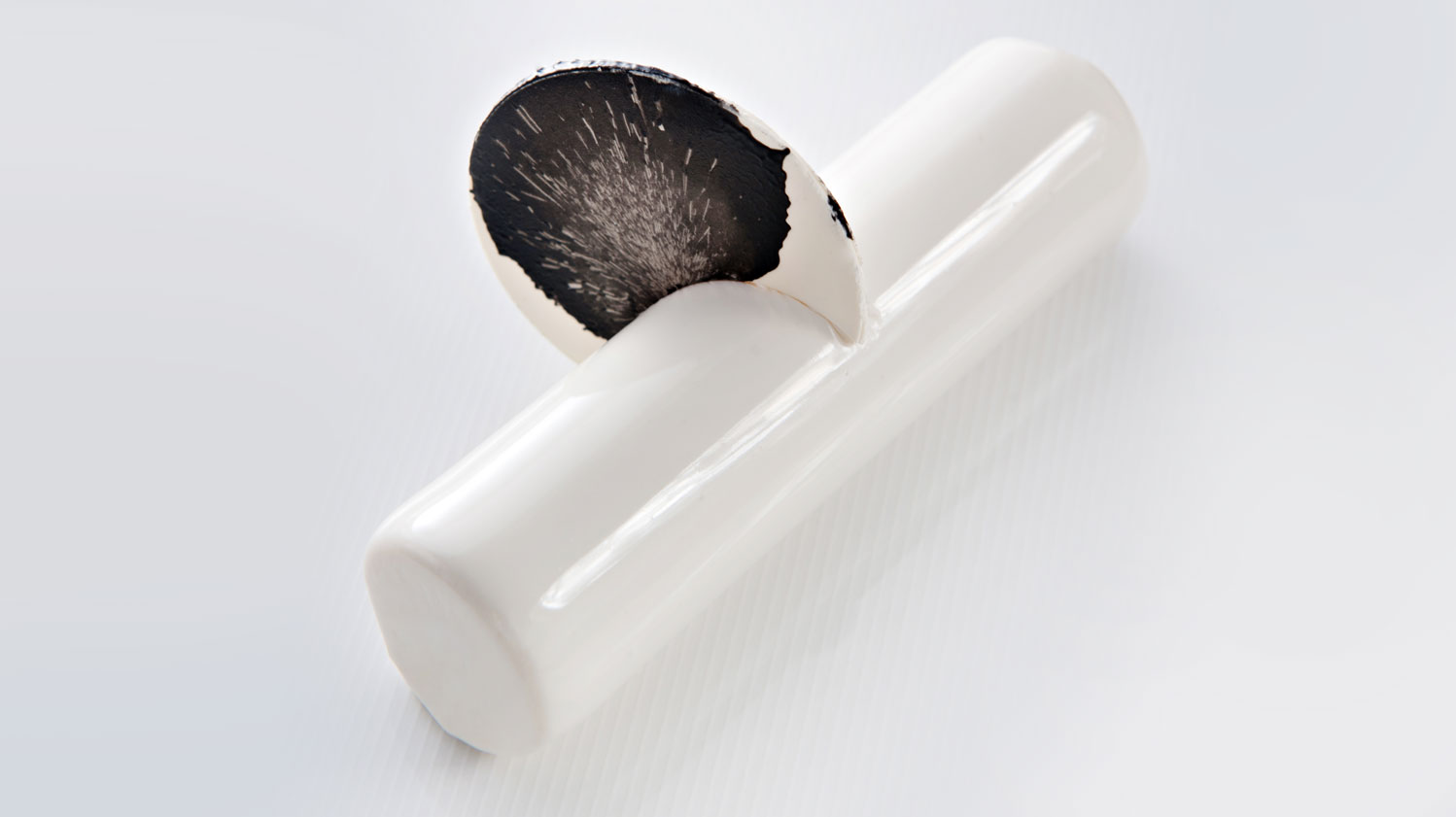 Dosage
Recipe for 3 cakes
Inspirations :
Inspired by my creations on the 'invasion of the plants' project, I created here a simple and pure white marble column with a tomato, carrot, sunflower seeds, coconut and Zéphyr white chocolate cream heart. I strongly recommend Zéphyr white chocolate when creating an unsweetened dessert.
Used Cacao Barry products
Recipe components
Joconde Biscuit ( 1 frame 40x60cm)
Ingredients
Preparation

butter stored at ambient temperature

Mix the icing sugar, ground almonds, flour, butter until smooth.
Whisk the egg whites and sugar.
Combine the two mixtures.
Pour on a silpat sheet.
Cook at 240°C for 5 min.
Puree milkshake
Ingredients
Preparation

Soak the sunflower seeds in cold water for an hour.
Warm to 85°C all the ingredients in a Robotcook for 5 min at 2000T/min.
Ganache milkshake
| Ingredients | Preparation |
| --- | --- |
| | Put all the ingredients in Robotcoop. Heat to 36°C. |
Zéphyr™ icing
Ingredients
Preparation

Boil the water, sugar and glucose to 102°C.
Add the condensed milk and the gelatine.
Sieve on Zéphyr™ white chocolate.
Add the white colouring.
Set aside.
Assembly
Create a tube with the Joconde biscuit.
Fill the centre with the ganache and freeze.
Cut the tube into 10-cm long.
Dip into a mixture of Zéphyr™ white chocolate and cocoa butter. Freeze.
Glaze with the Zéphyr™ icing.
Assemble with a chocolate décor.