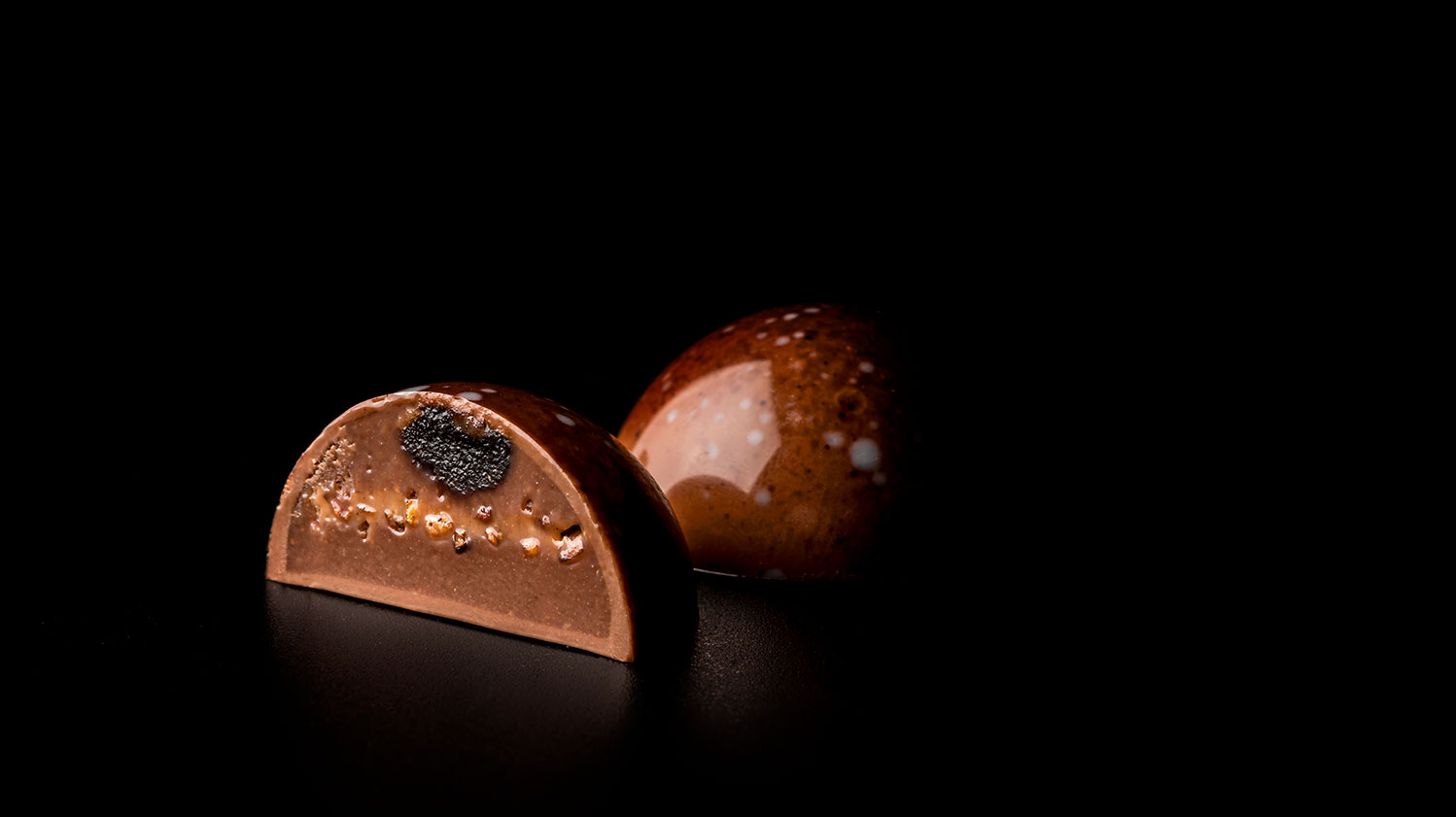 Used Cacao Barry products
Moulded bonbons
Red miso - smoked ganache - soba cha crunch praline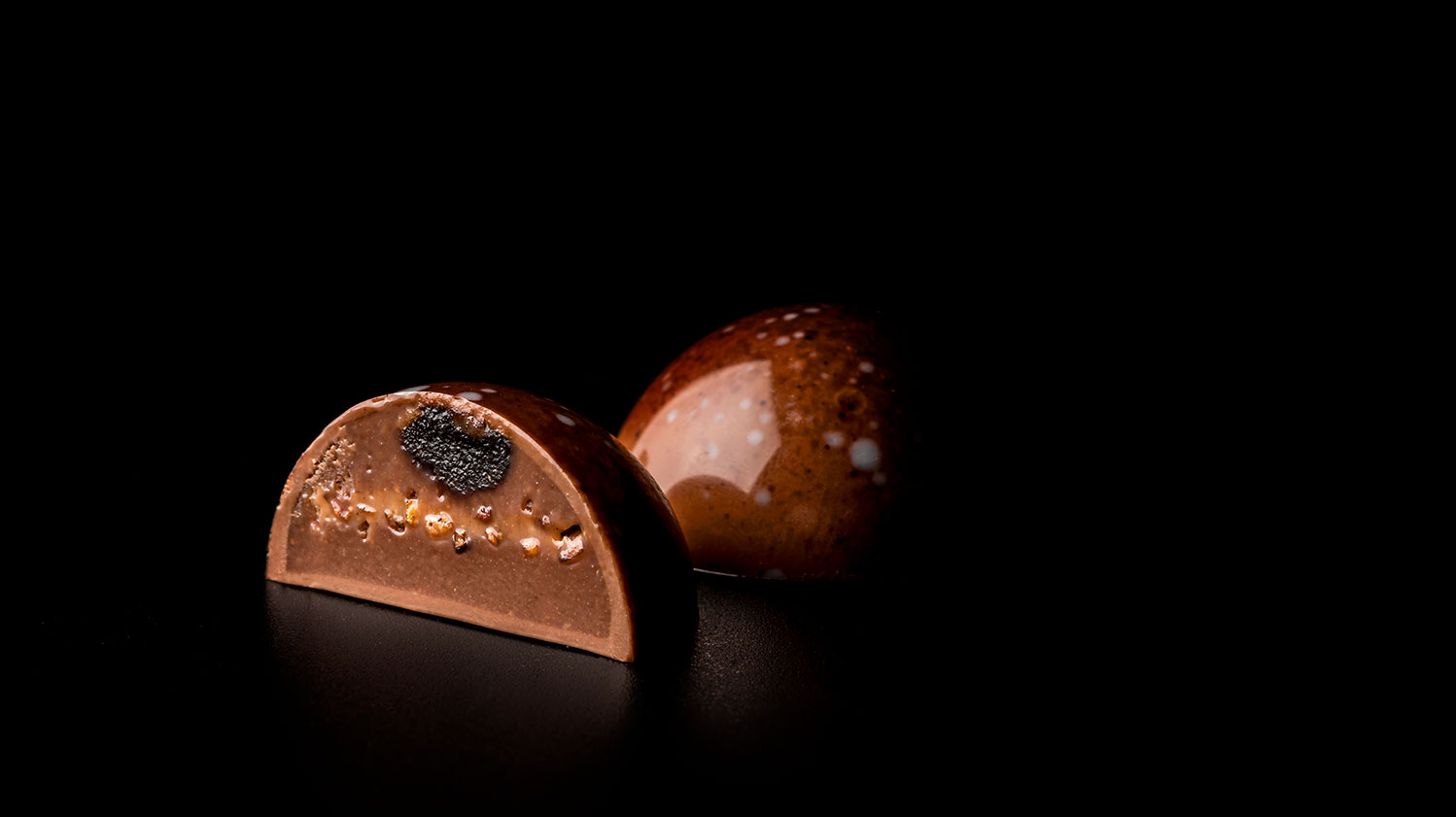 Dosage
Ingredients for approx. 4 moulds of 40 units
Used Cacao Barry products
Recipe components
Aka dashi red miso filling
Ingredients
Preparation

Mix the miso together with the glucose syrup.
Set aside.
Smoked chocolate ganache with origine ghana milk chocolate 200 g whip
Ingredients
Preparation

*The "smoked" chocolate (Origine Ghana "smoked" milk couverture chocolate (40.5% cocoa) has been obtained by smoking in cold system the couverture for 7 hours over pinewood.

Dissolve the sugar and salt in the cream and water.
Pour the sugar-liquid mix over the smoked chocolate and cocoa butter.
Emulsify correctly and pipe.
Hazelnut and soba-cha crunch praline
Ingredients
Preparation

Soba-cha (toasted buckwheat)

Melt the couverture, the anhydrous butter and the cocoa butter.
Mix and incorporate the hazelnut paste, salt and cereal.
Temper at around 23°C and spread out on sheets, approximately 1 mm thick.
Once crystallised, cut into 2 cm diameter discs.
Others
Assembly
Ingredients
Preparation

Temper the grey paint and with an airbrush, spray droplets on the semi-sphere moulds.
Next, with the black colour paint, graduate the colour on one side, then repeat with the dark chocolate paint and finally, with the milk chocolate and orange colour paint.
Finally temper the milk chocolate and line the moulds.
Pipe a dot of red miso filling in the moulds.
Then fill up the mould to half way with the smoked milk chocolate truffle and then place a disc of Soba-cha praline. Finish by filling up with truffle.
Leave to crystallise for a few hours and close with Origine Ghana milk couverture chocolate (40% cocoa).
Unmould and set aside.