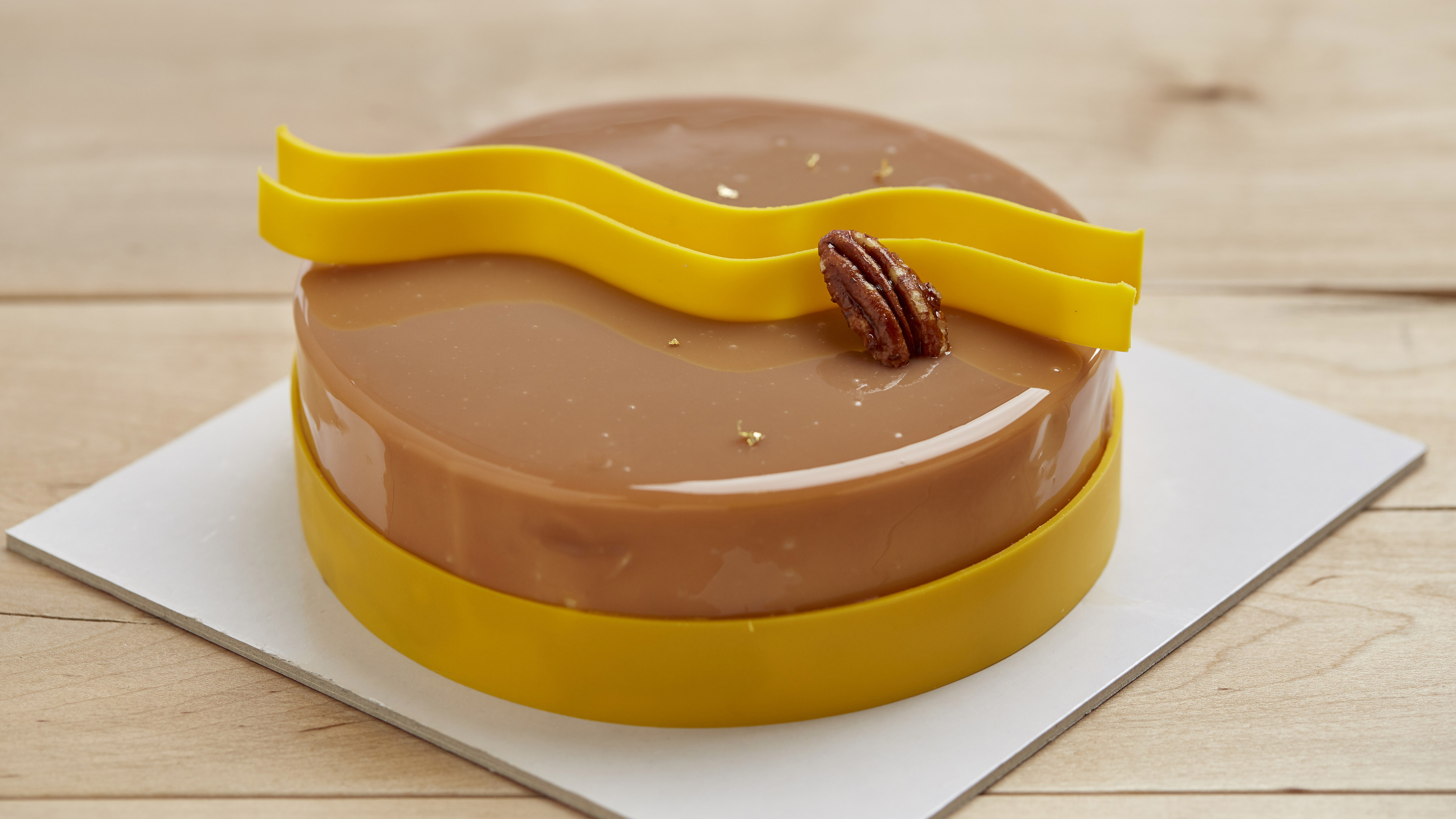 Used Cacao Barry products
Entremets Creations
Macaron Biscuit, Maple Syrup and Espelette Pepper Roasted Pecans, Tahitian Vanilla Pineapple Compote, Zephyr™ Caramel Mousse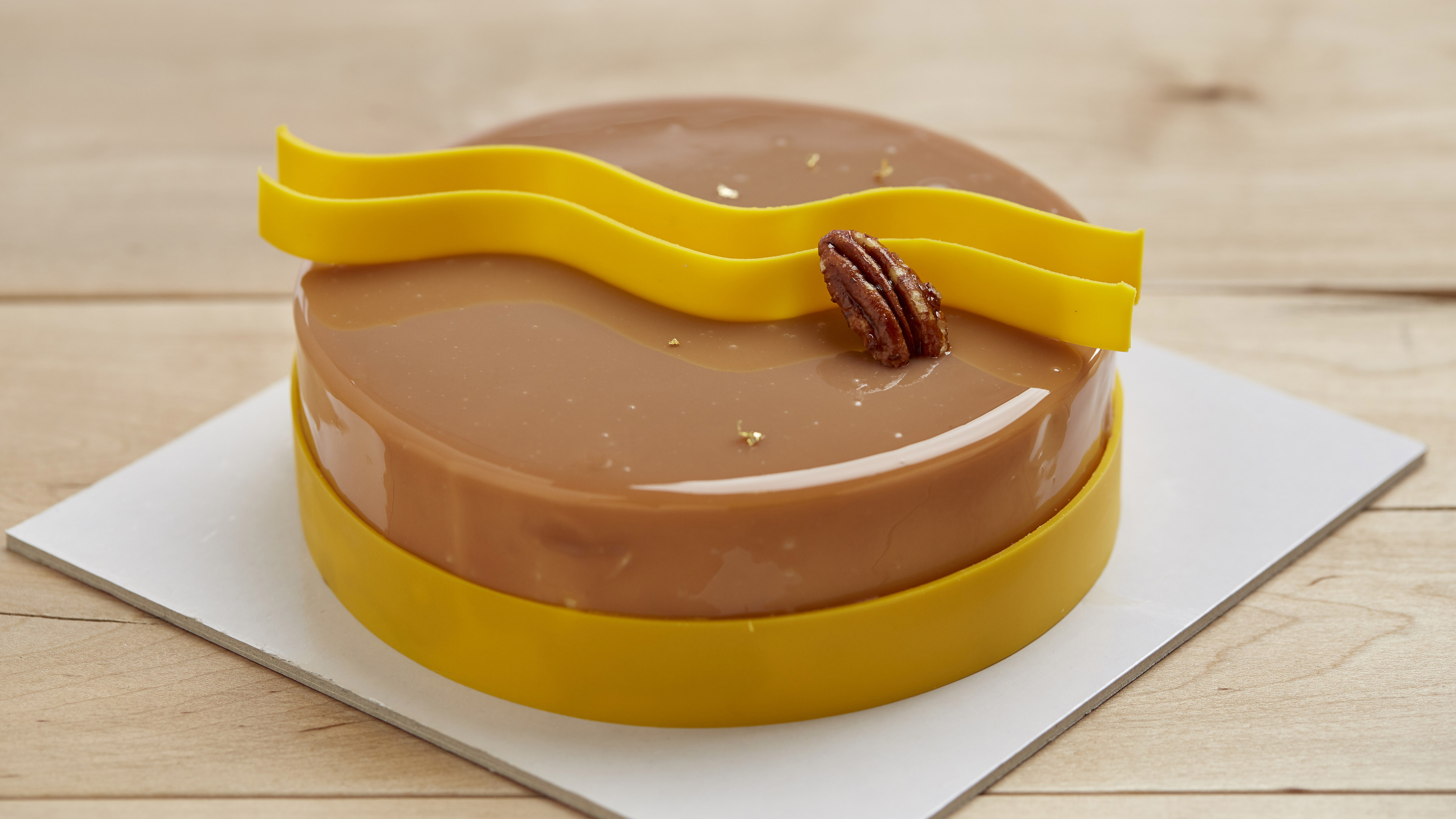 Used Cacao Barry products
Recipe components
Almond crumble
Ingredients
Preparation

Mix all the ingredients

Crumble on a baking sheet.
Bake at 150°C for about 20 minutes.
Zéphyr™ Caramel Crunch
Ingredients
Preparation

Melt

Pour over

Gently mix and set at the bottom of a stainless steel ring mould.
Zéphyr Caramel Mousse
Ingredients
Preparation

Soak in water

Bring to a boil

Mix

Pour the hot liquid on the egg mixture. Cook to nappe consistency.

Incorporate the gelatin sheets and pour over

Emulsify.

Incorporate the soft whip cream at 31°C.
Pineapple Marmalade
Ingredients
Preparation

Dice

In a pan, cook until the pineapple releases its juices with

Dilute the starch in the cold water

Melt the gelatin powder

Incorporate the starch and the gelatin to the pineapples.
Pour in a round silpat mould.
Maple Syrup and Espelette Pepper Roasted Pecans
Ingredients
Preparation

In the oven, roast

Heat

Mix the two together and spread on a baking sheet. Roast at 180°C for about 15 minutes.

Straight out of the oven, add
Zéphyr Caramel Glaze
Ingredients
Preparation

Simmer (without boiling)

Pour over

Incorporate the chocolate

Emulsify and set aside in the refrigerator.