Cacao Collective with great pastry stars at the Langham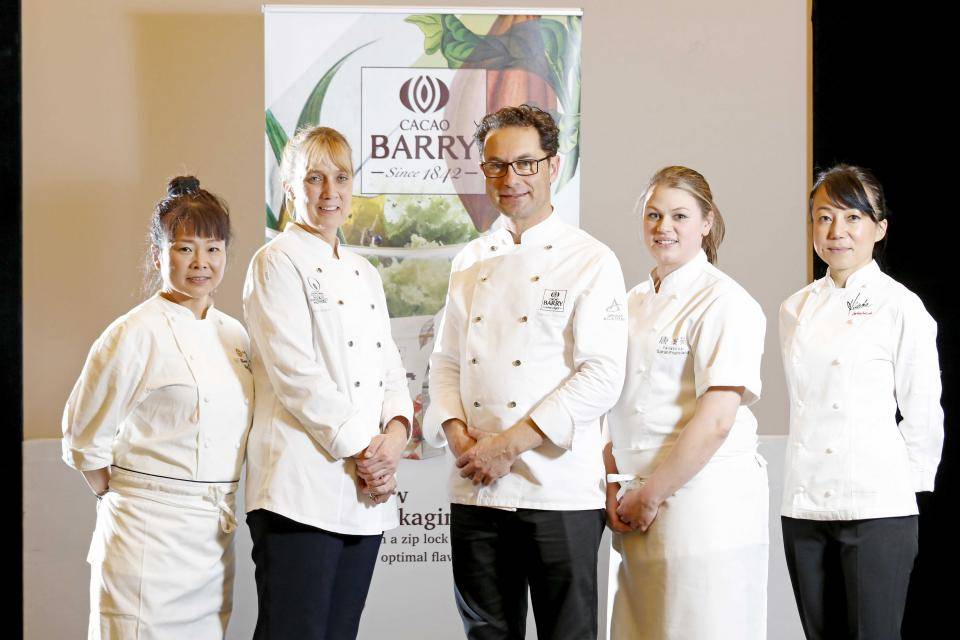 The Cacao Collective event, organised by Cacao Barry, happened on Monday at the Langham. To all who were there: thank you for coming and being there with us. It was a great pleasure meeting you and sharing our common passion for chocolate.
If you did not manage to attend, then you missed socialising with over 130 top chefs and famous pastry chefs from London and further locations. It was an event of inspiration, interaction and exchange of ideas between people who are fond of chocolate.
The first part consisted of three presentations which widened the knowledge about Cacao Barry and chocolate in general.
First, Joost Lindeman, Senior Global Brand Manager reinforced the message of the brand positioning. He explained that by having this close relationship with the origin countries, Cacao Barry has the ability to source the best beans, and thanks to years of research it has developed the capacity to reveal the best of the aromas of those wonderful beans.
He also introduced the new platform Cacao Collective. The aim of the platform is to connect chefs and bring in a more accessible way the expertise of cocoa thanks to documentaries, plantation trips, a blog and exclusive chocolates. Technology makes it easier to share knowledge so it's time to embrace the future and connect on Cacao Collective.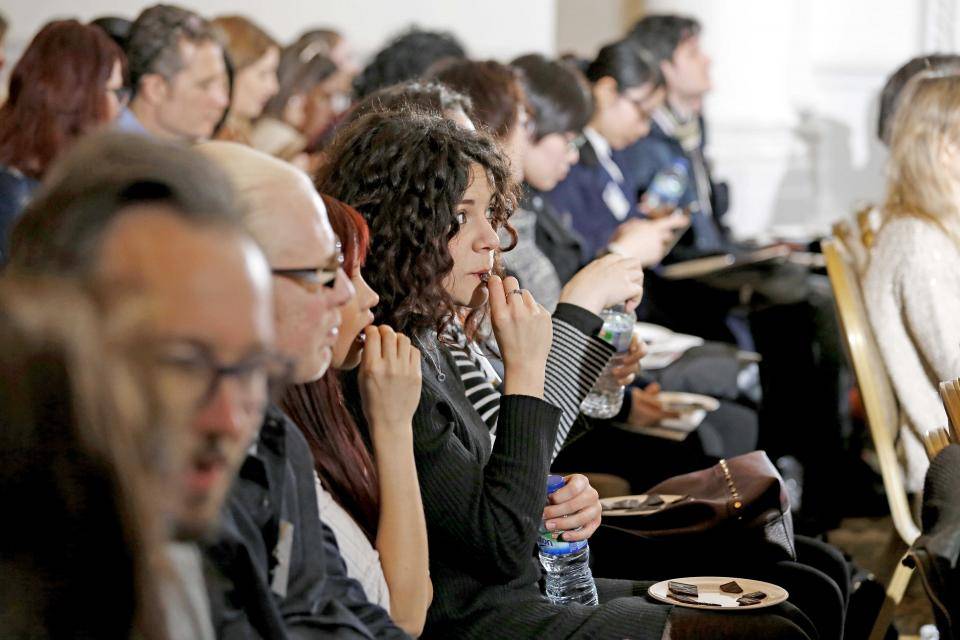 Secondly the event offered a wonderful chocolate tasting. Paul Hoff, Technical and Applications Manager, surprised the guests with a very exciting tasting of chocolates with different levels of fermentation, roasting and coaching and the influence of those on the flavour. It was a fantastic experience.
The excitement was growing and was followed by internationally acclaimed pastry chef Ramon Morato who took us to a fascinating journey to Haiti, presenting the new Haiti origin chocolate by Cacao Barry. This delicious dark 65% chocolate, which we were able to enjoy, offers notes of citrus fruits and fresh mango, enhanced by a fine bitterness. He showed some of his wonderful new creations inspired by this chocolate and explained his sources of inspiration. One of them was really stunning: the Abaeis Nicippiformis dessert is inspired by a butterfly that only exists in Haiti.
Then Victor Griffiths, Sales Manager for the UK& Ireland introduced the second part of the event: the chefs' exclusive desserts.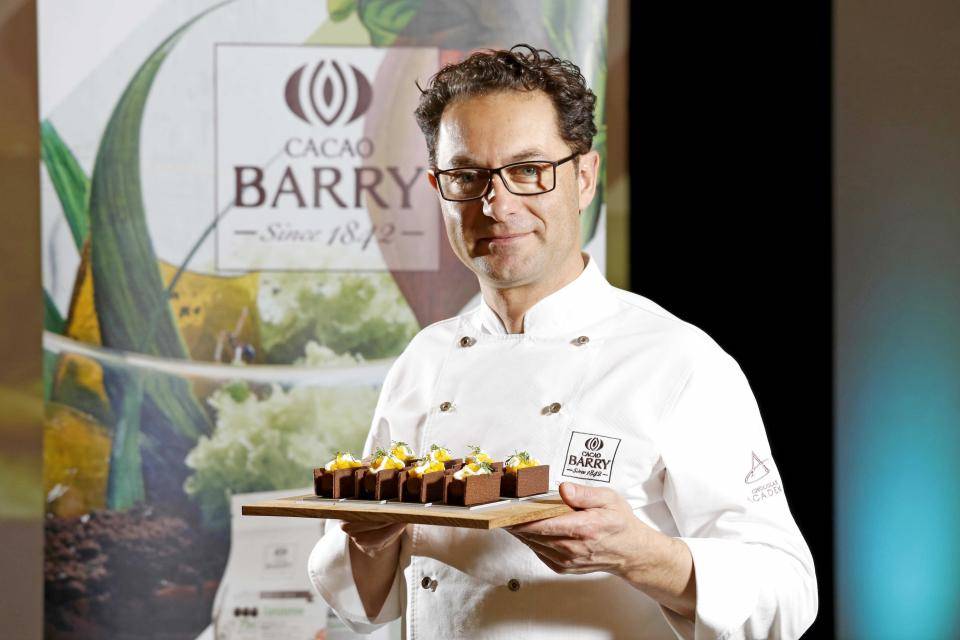 This hedonistic part involved socialising with some of London's best chefs and most of all enjoying wonderful desserts created by some of the most inspiring pastry chefs here around:
Ramon Morato (Global Innovation Leader Cacao Barry) used Haiti in a refreshing finger food, Cherish Finden (Executive Pastry Chef at The Langham) used her Or Noir in some very creative lollipops, Hideko Kawa (SweetArt Lab) created a complex smoky chocolate cigar with the Venezuela Origin, and Sarah Frankland (Head Pastry Chef at Yauatcha) featured Inaya in a delicate patisserie.
After some wonderful hours of inspiration at the event we hope that your creativity is sparkling. But more is coming still: very soon we will share inspirational stories of the chefs and feature their amazing desserts.