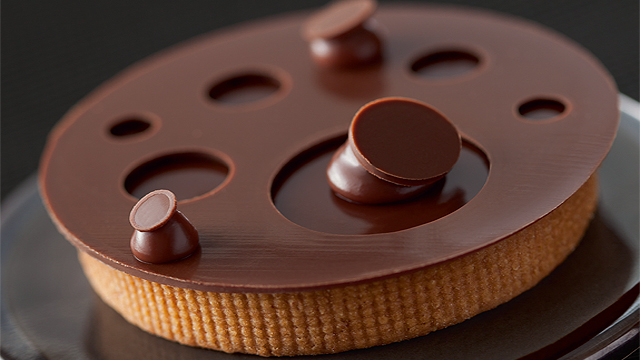 Used Cacao Barry products
Fall / Winter
Alunga™ Tartlet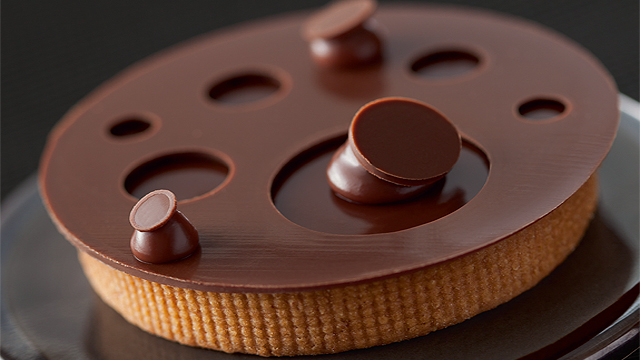 Dosage
Recipe for 25 tartlets
Used Cacao Barry products
Recipe components
Sweet Dough
Ingredients
Preparation

Mix

Add

Followed by

Roll out the pastry to 80 mm in diameter.
Line the mould with a strip of Fiberpain.
Bake at 165°C.
Alunga™ ganache
Ingredients
Preparation

Bring to a boil

At 70°C, pour over

Mix the cream with the Alunga™ 41% milk chocolate couverture, emulsify the ganache in a Robot-Coupe.
Assembly
| Ingredients | Preparation |
| --- | --- |
| | Spread the crystallised Alunga™ 41% milk chocolate couverture onto a Rhodoid glazing sheet and cut out 90 mm diameter disks. |