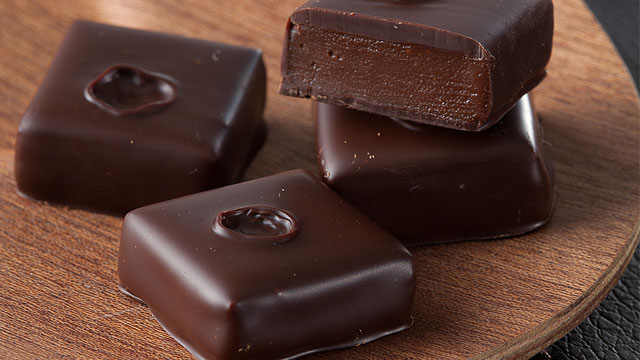 Used Cacao Barry products
Fall / Winter
Inaya™ bonbon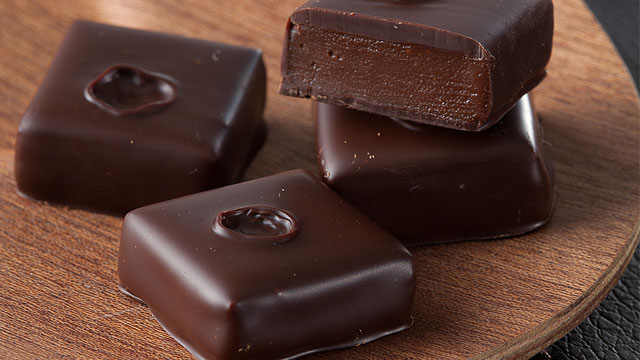 Dosage
Recipe for 160 bonbons
Used Cacao Barry products
Recipe components
Inaya™ ganache
Ingredients
Preparation

Bring to a boil

Let cool to 80°C.

Pour over

Pour the mixture into a food processor and blend until completely smooth.
Place in a bowl and leave to cool to 28°C.
Pour into 8 mm square moulds.
Cut the ganache into 2 cm squares.
Ocoa™ coating
Ingredients
Preparation

Coat the ganache with Ocoa™ 70% dark chocolate couverture.
Air-dry the chocolate after coating.