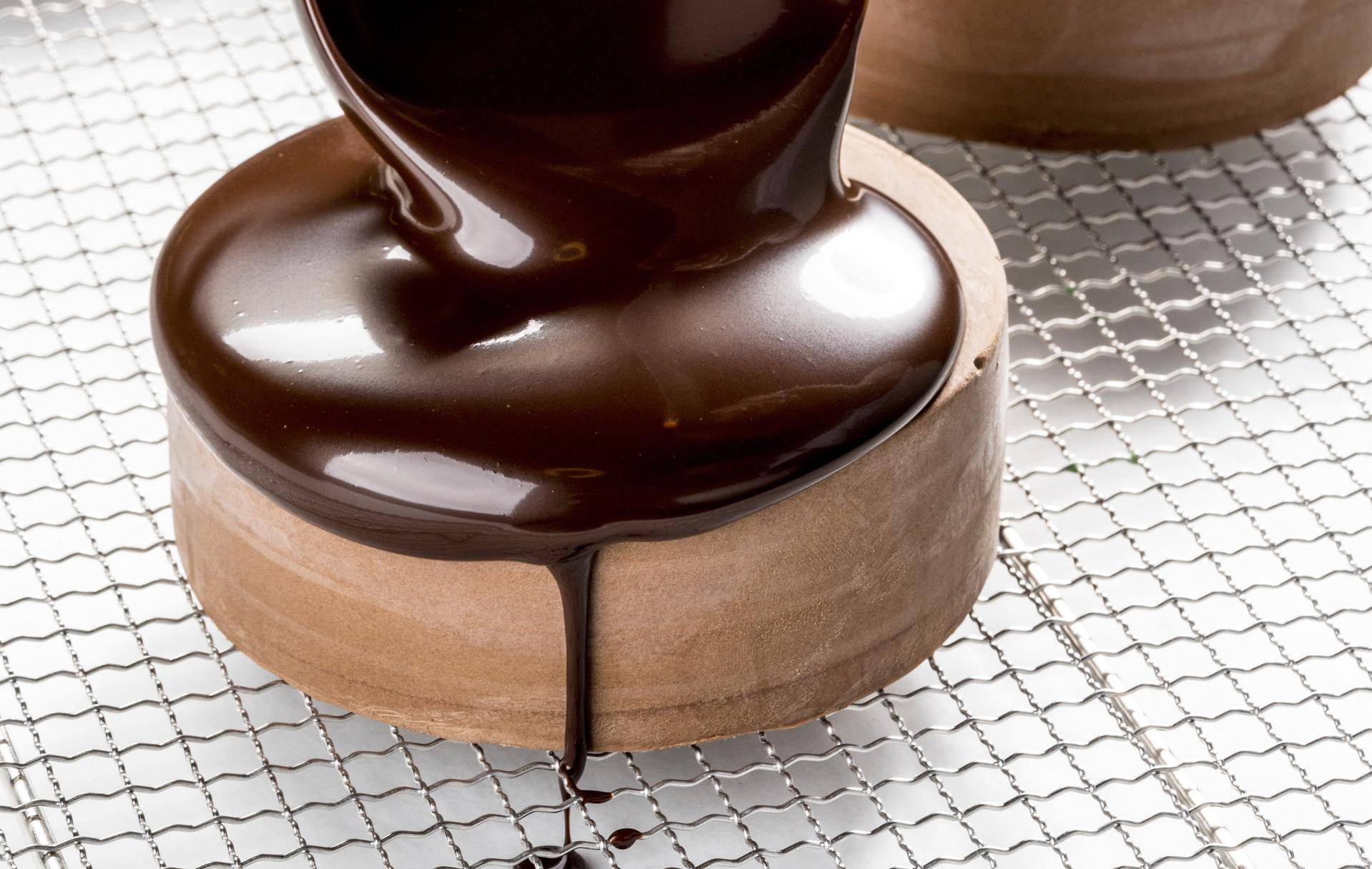 How to use Brillance Noire?
Place the grid over the container.
Arrange the (frozen) patisserie on the grid.
Heat the Brillance Noire glazing prepared at a temperature of 35° to 40°C.
Pour a layer of glazing of average thickness onto the patisserie, from the middle towards the edges, until the surface is entirely covered and the glazing flows over the edges.
Gently scrape (don't press too hard!) the surface of the patisserie using the spatula, in order to leave a fine layer of ganache on the patisserie.
If it is not frozen, put it in the refrigerator immediately. The temperature difference will give a brilliant parfait to the coating.
Explore Cacao Barry products