American Christmas with Juan Pablo Colubri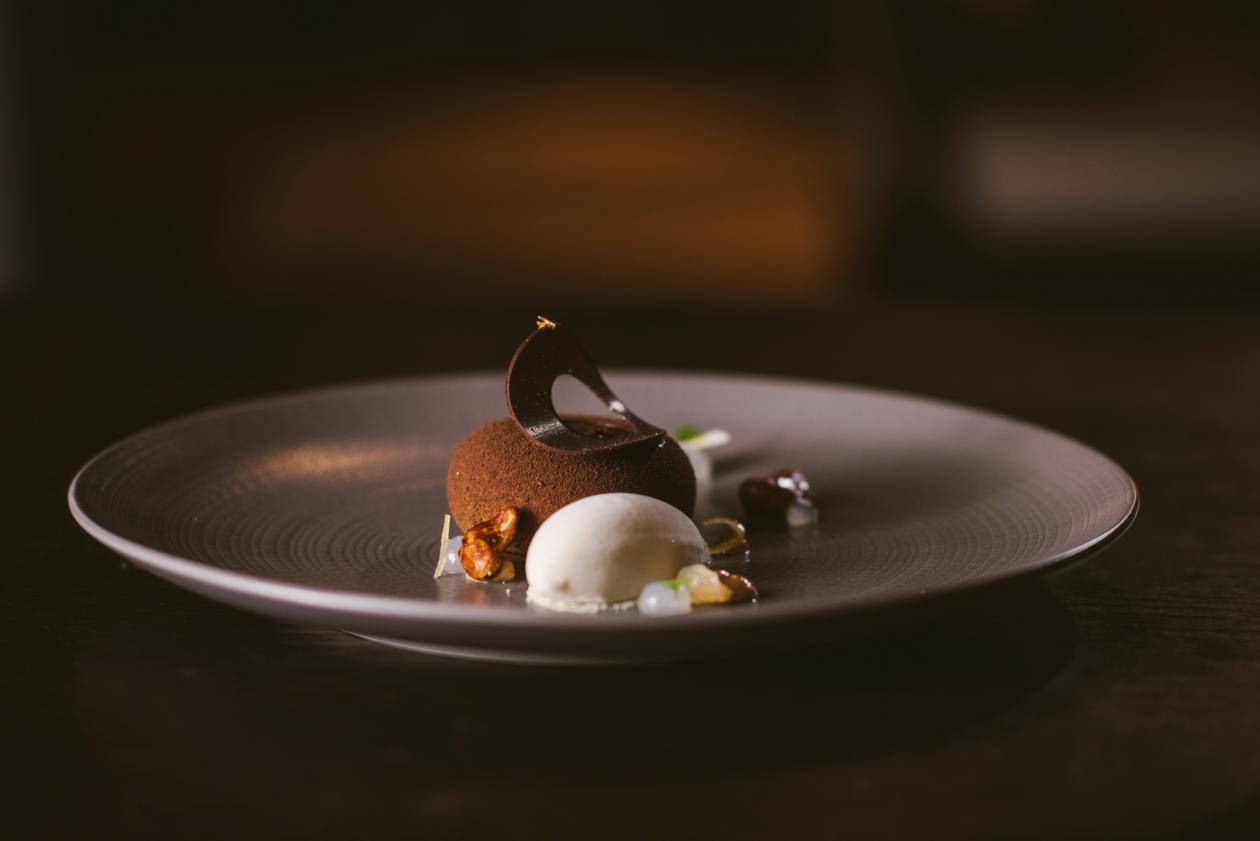 Christmas is just around the corner. How is it celebrated in USA? We asked Juan Pablo Colubri, who has moved to USA from the UK after becoming the executive pastry chef for Hakkasan USA.
The spirit of Christmas in the USA is similar as it is in the UK. We share the same excitement for this holiday. Everybody is waiting for it. Although I can see in the USA houses being much more decorated using more lights. It looks like they are competing for who's got the most shiny Christmas decoration. It is amazing, I'm excited about being in the USA for Christmas.
What are the most traditional sweet delights served for Christmas in USA?
USA is so big that you can see different sweets from East to West and from North to South. The traditional ones you see all over the USA are the gingerbreads (it is a must for Christmas) and pumpkin pies. Spices, cranberries and peppermint with chocolate are a huge thing here. All the Christmas desserts are really nice.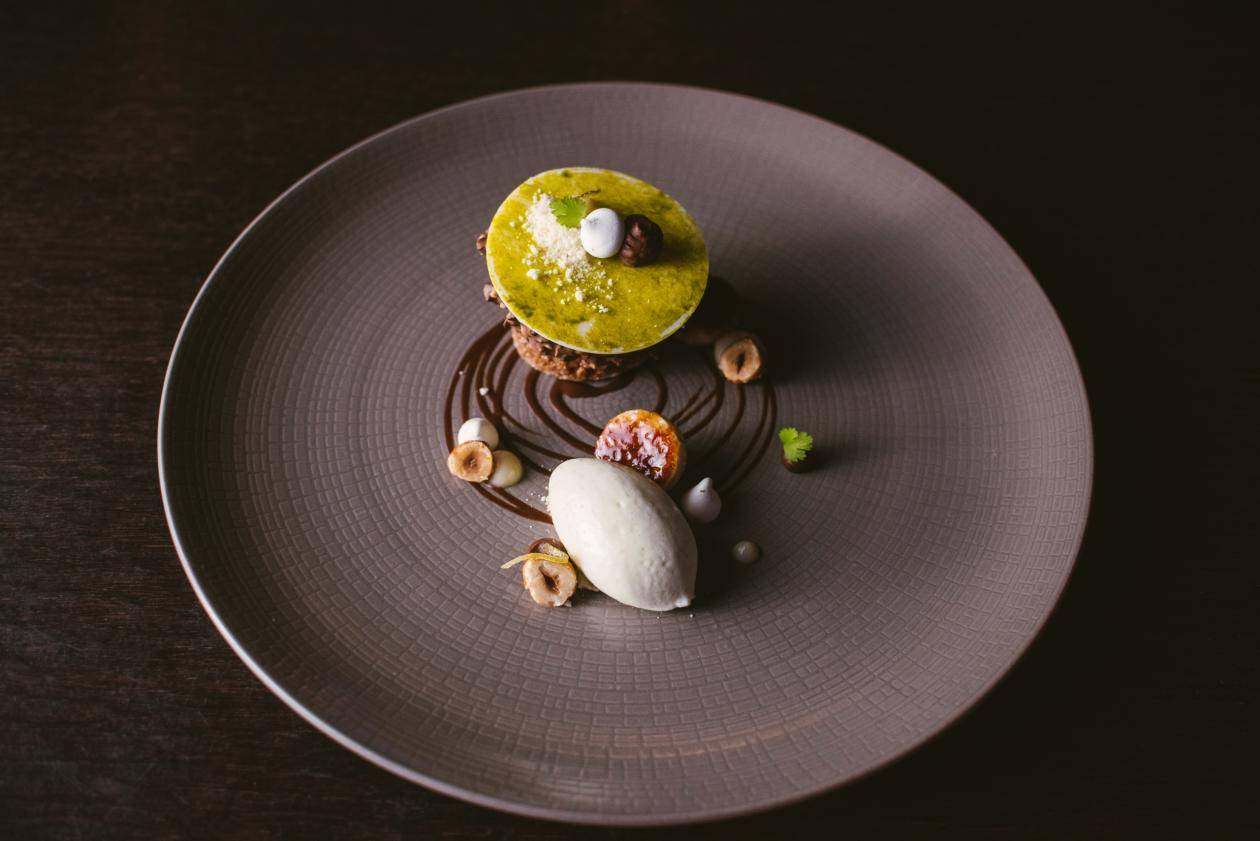 What about your Christmas collection? Can you tell us a bit about it?
I can't reveal much yet, I can only say that at Yauatcha Houston restaurant for example we are working on a Christmas Cake with white sesame paired with Cacao Barry Zephyr white chocolate, mandarin, pumpkin and spices.  It will be delightful!
Do Americans use lots of chocolate in their Christmas desserts?
It depends where you are in USA, I am in Las Vegas where it is still warm and they use a little less chocolate in the desserts than in New York for instance. Chocolate is always an excellent choice for Christmas desserts.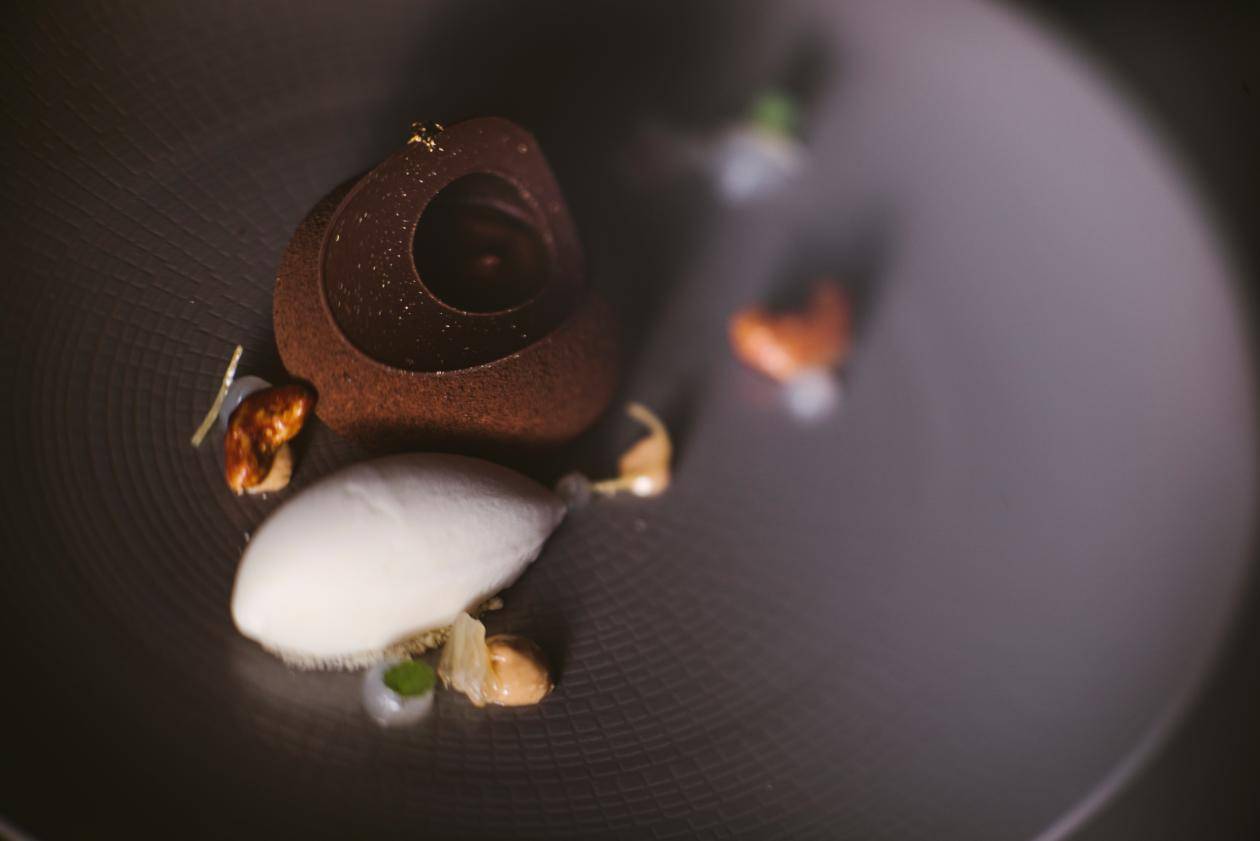 In which desserts did you use chocolate and what did you pair it with?
We use chocolate in almost all the desserts - either as a main or as a secondary ingredient - in a crunchy layer, or in a mousse, spray or sponge...
Currently I'm working a lot with the Cacao Barry Zephyr Caramel chocolate, I'm using it for a Zephyr caramel and honey ice cream made for the ice cream selection at Hakkasan restaurant, and it is a huge success.     
What is your favourite Christmas dessert and why?
My favourite Christmas dessert at home is the panettone. It reminds me of my childhood and also of my time in Spain with Chef Paco Torreblanca who taught me how to do it in the best possible way. It is a perfect finish of a Christmas meal as it is something to share at the table with everybody.
Looking now at the year behind you, what are you most proud of and what are you hoping for the new year?
I'm proud of all the restaurant teams in USA, especially proud of those opened during 2017, - Yauatcha Houston and Yauatcha Waikiki - in just a few months they have developed enormously as a team and are offering excellent exquisite desserts. It was an amazing year, we won great awards, The Best dessert of Houston by Houston Press and I won the award of The best pastry Chef of the year for 2017 at the Food and Wine Festival Las Vegas. I was also part of the pastry team at the James Beard foundation dinner in October in New York, so it has been a great year; I'm very grateful for being able to work with excellent pastry professionals in USA.
I'm wishing to travel more, to keep the pastry teams as strong as ever, to develop amazing desserts in all the restaurants and win more awards with the teams.