Alistair Birt, the Head Pastry Chef at Harrods and UK winner for the World Chocolate Masters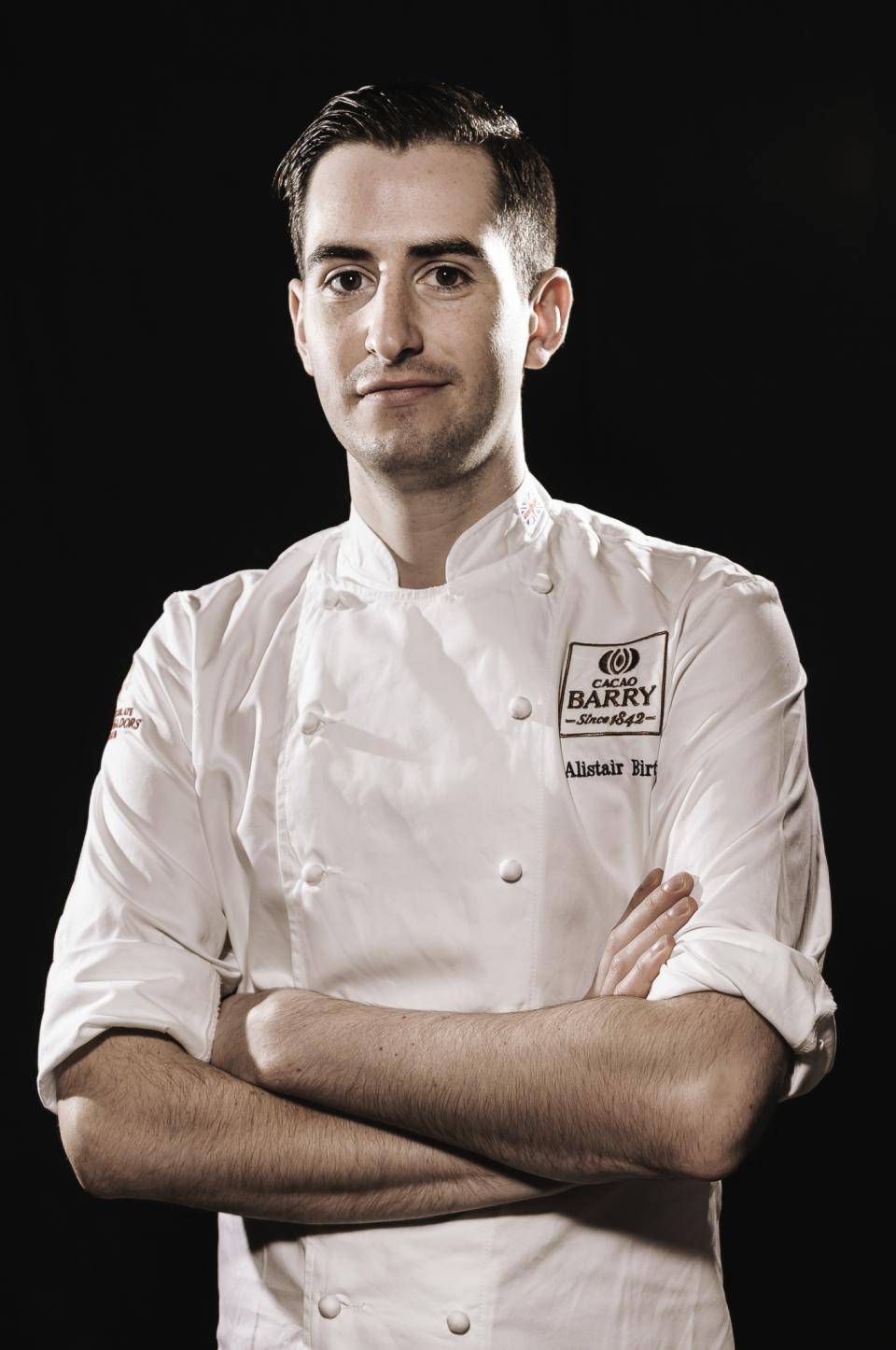 Alistair Birt is one of the greatest young British talents of the pastry world. He made the first steps into the pastry world when doing the Culinary Arts Management degree under the mentorship of Yolande Stanley, he polished his skills with William Curley, won the UK World Chocolate Master contest and after landed a position at Harrods, as a Head Pastry Chef.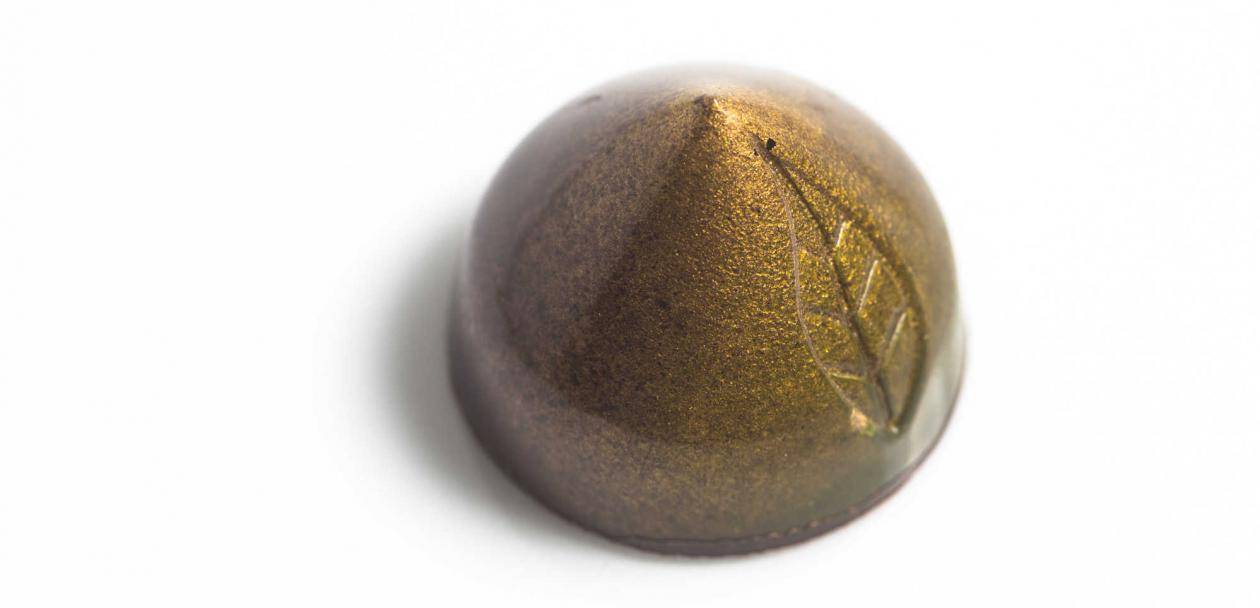 You worked in two great/important teams - first you were the right hand of William Curley, now you are working at Harrods as the right hand of Markus Bohr. Why did you decide Harrods as the next step?
Harrods seemed like the obvious next progression in my career. It has great history and prestige and I have always loved coming to look around the food halls. When I heard of an opening there I jumped at the chance. I could see a fantastic opportunity to build my skills as a manager and have an impact on the direction of the Great British institution. Markus is a fantastic manager to learn from and a great chef with wide international experience which is great to tap into.
How was William's and how is Markus's team and your work experience? What are the biggest differences?
The biggest challenge when moving jobs was the size difference in the operation and all that comes with a big company, something I had not experienced in the past. I went from a team of 8 pastry chefs to a team of  30 plus!
What do you love best in your work?
At Harrods there is always something going on - there is always some new product to develop and with such broad width too, from the patisserie or bakery in the food hall counters to a dessert in one of the many restaurants we look after. I'm also really enjoying building a good team and developing people.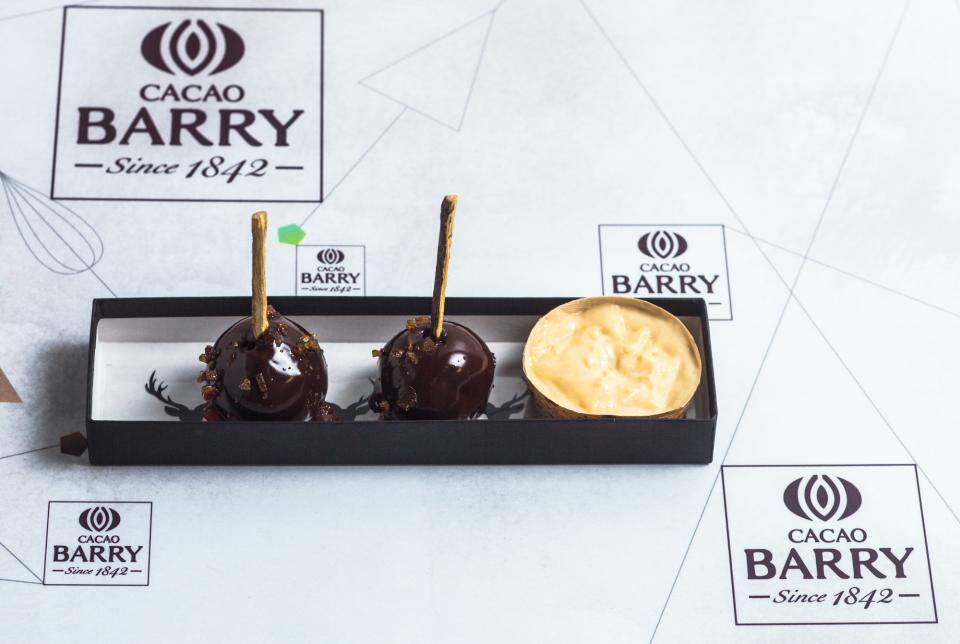 Which chocolate dessert is now the bestseller at Harrods and which chocolate dessert is your personal favourite?
One of our best sellers and my personal favourite is a pastry from the new patisserie line. It's called Harrods chocolate bar and uses Harrods exclusive Or noir dark and milk chocolate from Cocoa Barry. It consists of layers of mousse, sponge and praline feullatine, dipped in a hazelnut and chocolate crunchy layer and finished with milk chocolate Chantilly. The presentation is modern and the flavours are clear and classic - that's what I enjoy and of course chocolate!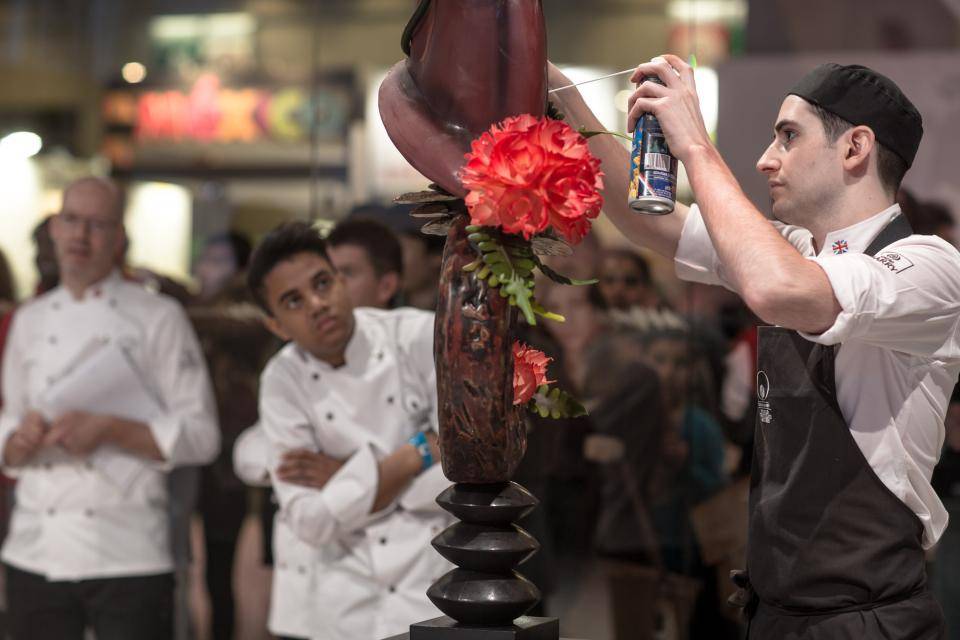 Which of all the desserts was the most challenging to create and what was the challenge?
Our salted caramel "croquant bouche" was one of the more challenging products to develop. Cooking choux in a mould to get a perfectly finished geometric shape took several attempts. I had seen it done but never knew how to achieve it until I asked the American contestant at World Chocolate Masters as he had the technique down. Even with his tips, it took a few goes to get a system in place that offers a quality consistent result. That's one of the things I enjoy about competitions, you're always learning. On the same product, we managed to use a cocoa butter transfer on caramel for the classic caramel crunch on a croquant bouche.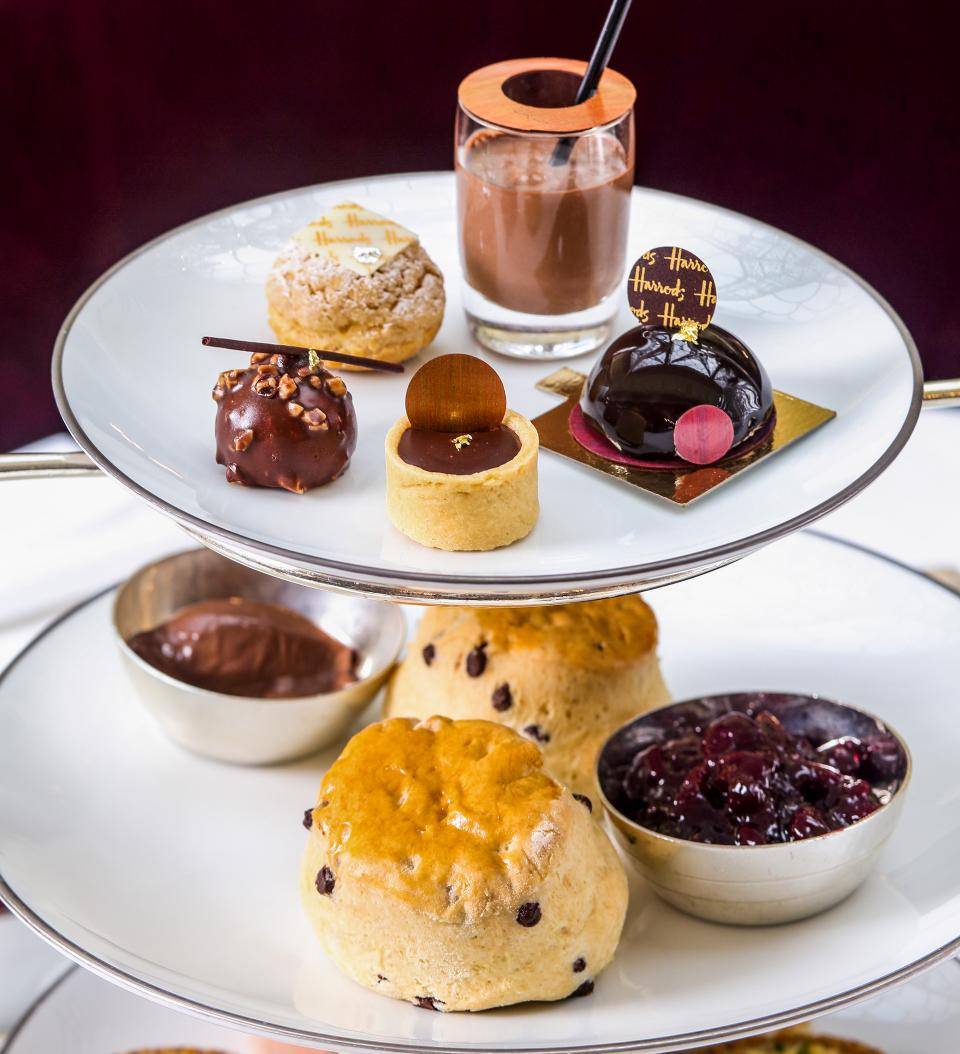 Since you mentioned World Chocolate Masters - how was your experience?
It was a fantastic experience; I met a lot of interesting and similarly-minded people who all share the same passion and goal. The best part about the experience was looking back over the last four-five years to see how much I had improved in my technical ability and how this has influenced our patisserie lines here at Harrods.
 Who should decide to compete and what would be your advice?
My advice to anyone who wants to compete would be to go for it. It's a fantastic experience, you will learn and gain a tremendous amount and you have nothing to lose!
Are you planning to compete again?
I will not be competing this time around; my full focus is on Harrods, but never say never for the future.
Any special plans for you for the coming months?
We have a special chocolate afternoon tea planned for October that will be served in the Georgian and will showcase the team's skill and ingenuity.
Discover Cacao Barry Products
Discover Cacao Barry Recipes