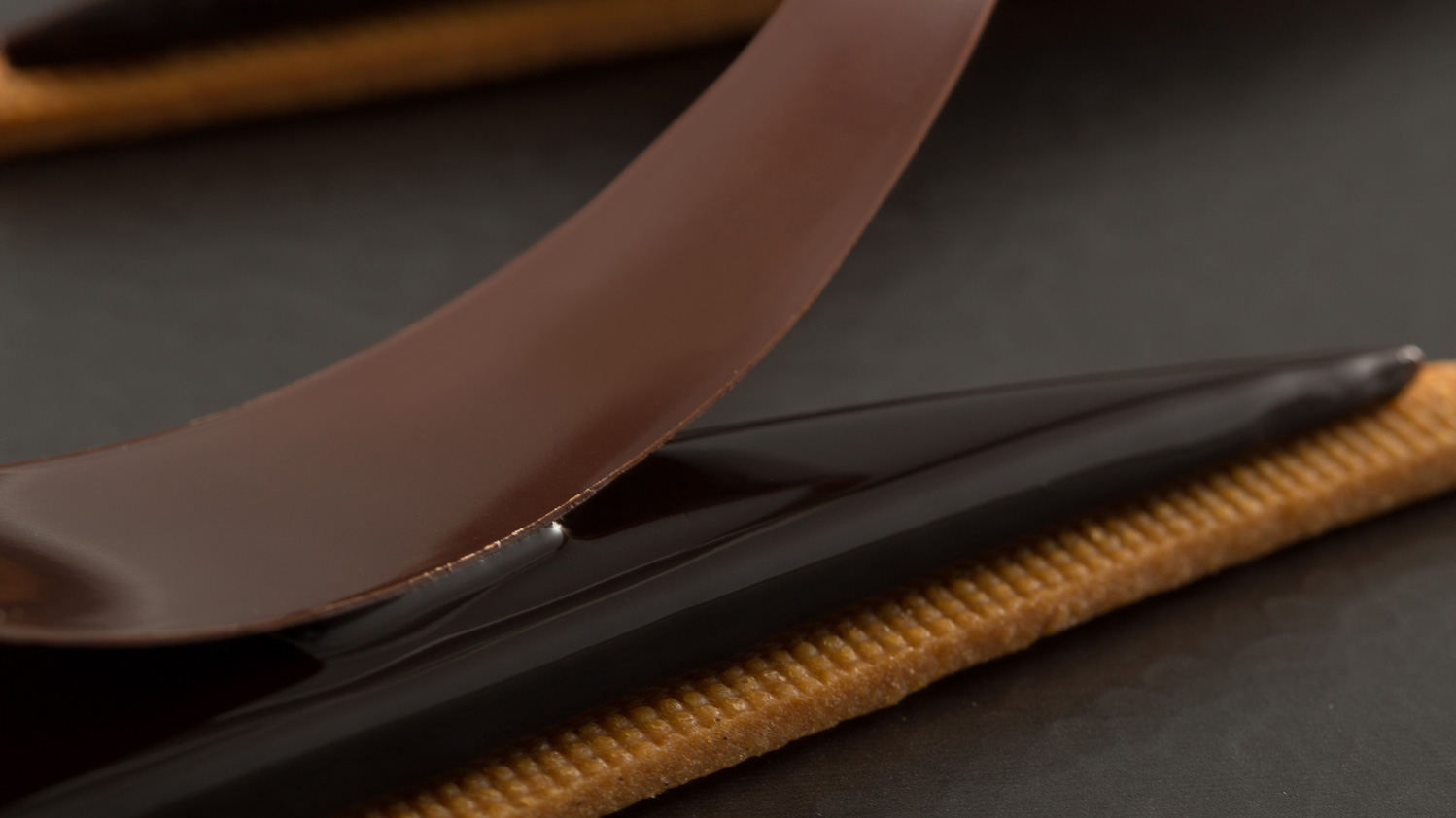 Used Cacao Barry products
Tarts & Tartlets
Haïti chocolate tartlets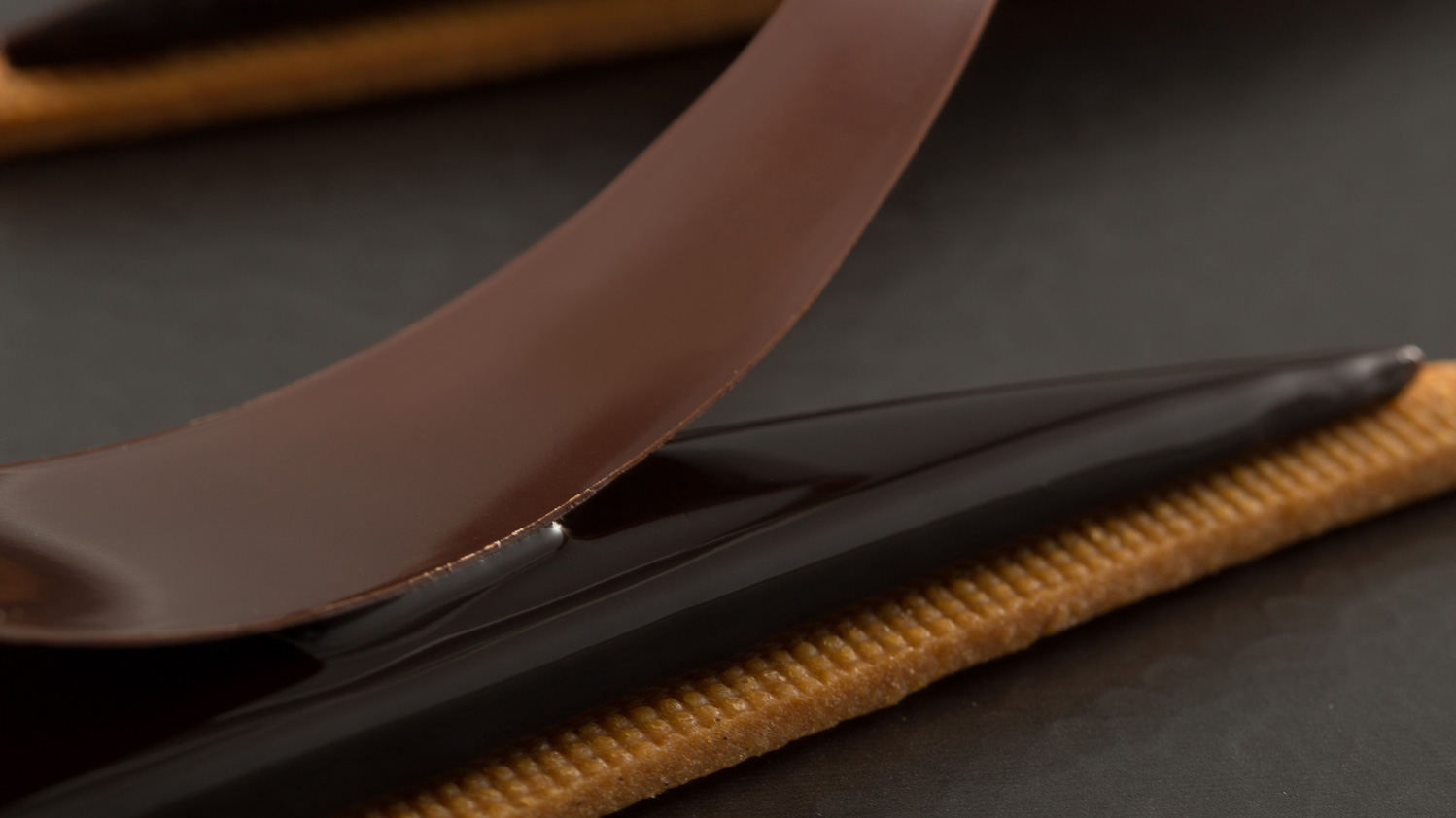 Dosage
Recipe for around 20 tarts
Used Cacao Barry products
Recipe components
Pâte sablée
Ingredients
Preparation

Mix

Add

Then

Mix to a smooth texture (dough).
Chill.
Roll out the dough to 2 mm.
Cut with a triangular cutter.
Bake at 165°C.
Sprinkle with Mycryo™ cocoa butter immediately to keep the pastry dry.
Haiti Crémeux
Ingredients
Preparation

Heat

Make a custard with

Heat the custard at 85°C.

Pass and pour on to

Pour 45 g of Haiti crémeux on the shortcrust pastry cut beforehand in triangle.
Freeze
Cocoa Glaze
Ingredients
Preparation

Heat to 120°C

Heat to 120°C

Add to the cooked sugar syrup, bring to the boil again.

At 60°C add

Blend then chill for 24 hours, use at 30°C.
Assembly
Pour a thin layer of Cocoa glaze over the ganache and place on top of the shortbread.
Top with a curved chocolate triangle.