Sun and Stephen Trigg, Lauden chocolates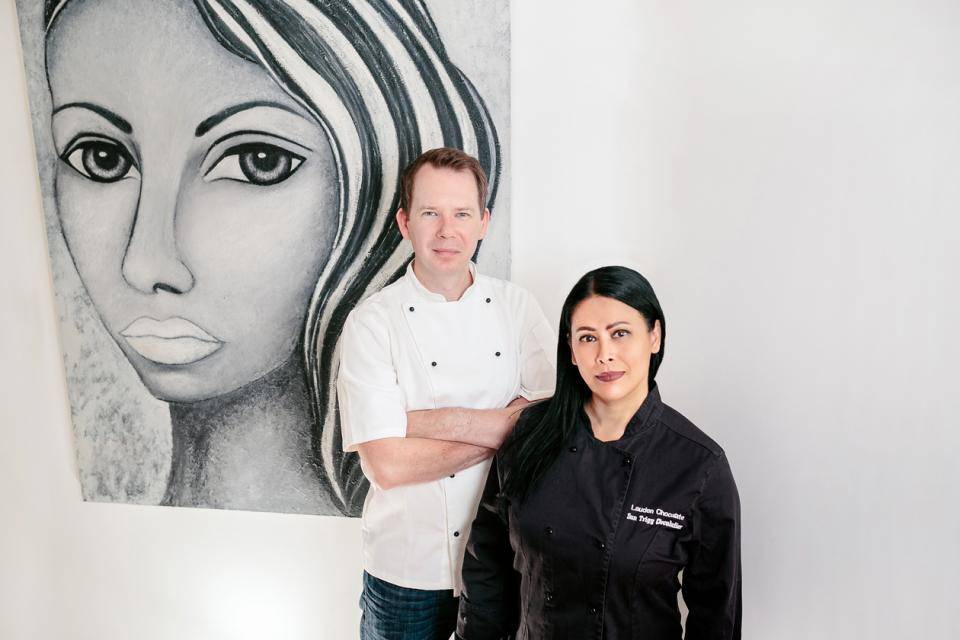 In Leeds, in 2008, a young, very passionate pair of chocolate lovers started creating chocolate. Very soon their chocolate won recognition all over the country. Their passion generated a successful business bringing their delicious chocolates to the most prestigious shops around the world and raising them to new heights on British Airways flights. Let me present you to Sun and Stephen Trigg.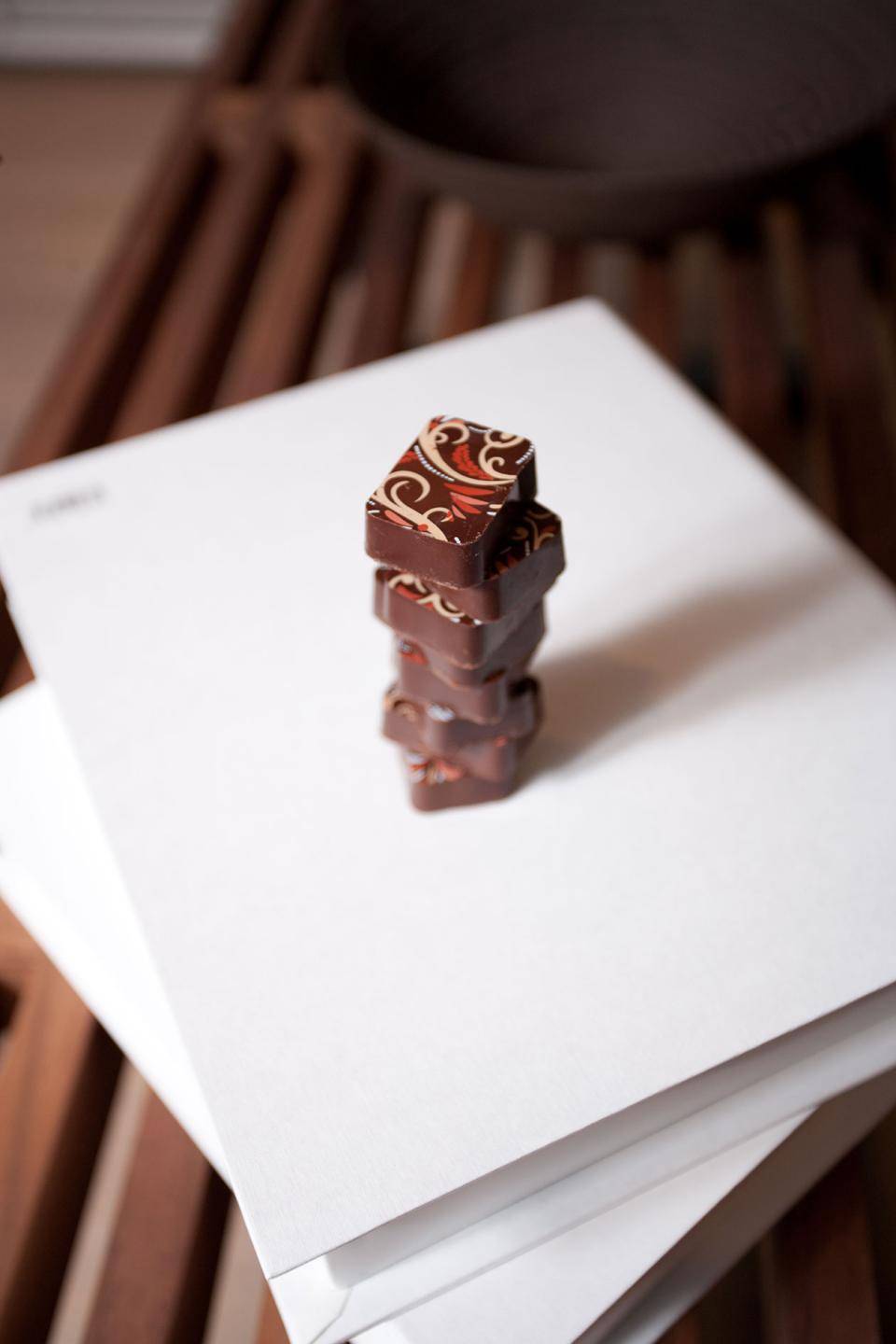 You started creating chocolate because it was hard to get good chocolate in Leeds, true?
Sun: Yes, when we first moved to Leeds it was hard to find really good chocolate and both Stephen and I love chocolate. We started making chocolate for ourselves really, to suit our personal taste. If we lived in London I don't think we would ever start making chocolate.
Does perfect chocolate exist? What would be your perfect chocolate?
Stephen: Taste is very personal … I often get asked what is the best chocolate in the world and my reply is always "What kind of chocolate do you like?" I can only take people on a journey of our chocolate, sharing our experience and our style. It is down to the person to decide if they like it or not. Does perfect chocolate exist for me? Well, it depends on my mood - sometimes a nice pure bar does the trick or a new chocolate we have made with Yuzu ganache.
I read that your first step was to learn the basics on your own. Then you learned from others. Who was the best tutor and what was the best lecture you had?
Sun: It is a hard start when you are trying to learn on your own and you don't have a background in pastry. But Stephen and I are really passionate and that is what drives us. Both of us agree that the support we got over the years from Cacao Barry at the UK Chocolate Academy™ Center has been fantastic! It doesn't matter whether you are on your first course just learning the basics or you are a 20-ton customer - they treat everybody with the same level of respect, passion and encouragement! This was not the case with some other companies which simply didn't want to know us when we were starting out. It was so refreshing! Small acorns and all that! For me, Beverley Dunkley - I have been to many of her courses and she is a brilliant tutor - and Jean Pierre Wybauw have been a big help and inspiration.
Stephen: The best lecture I had was by Julie Sharp! I knew how to temper chocolate and I took my staff to learn the basics. She made tempering so simple and clear to understand that it filled in some knowledge gaps I didn't know I had myself! You can never stop learning! Best tutor? Probably Martin Chiffers for me - we ran a private chocolate showpiece class over a weekend and not only did we learn so much but the guy's work ethic was first-class.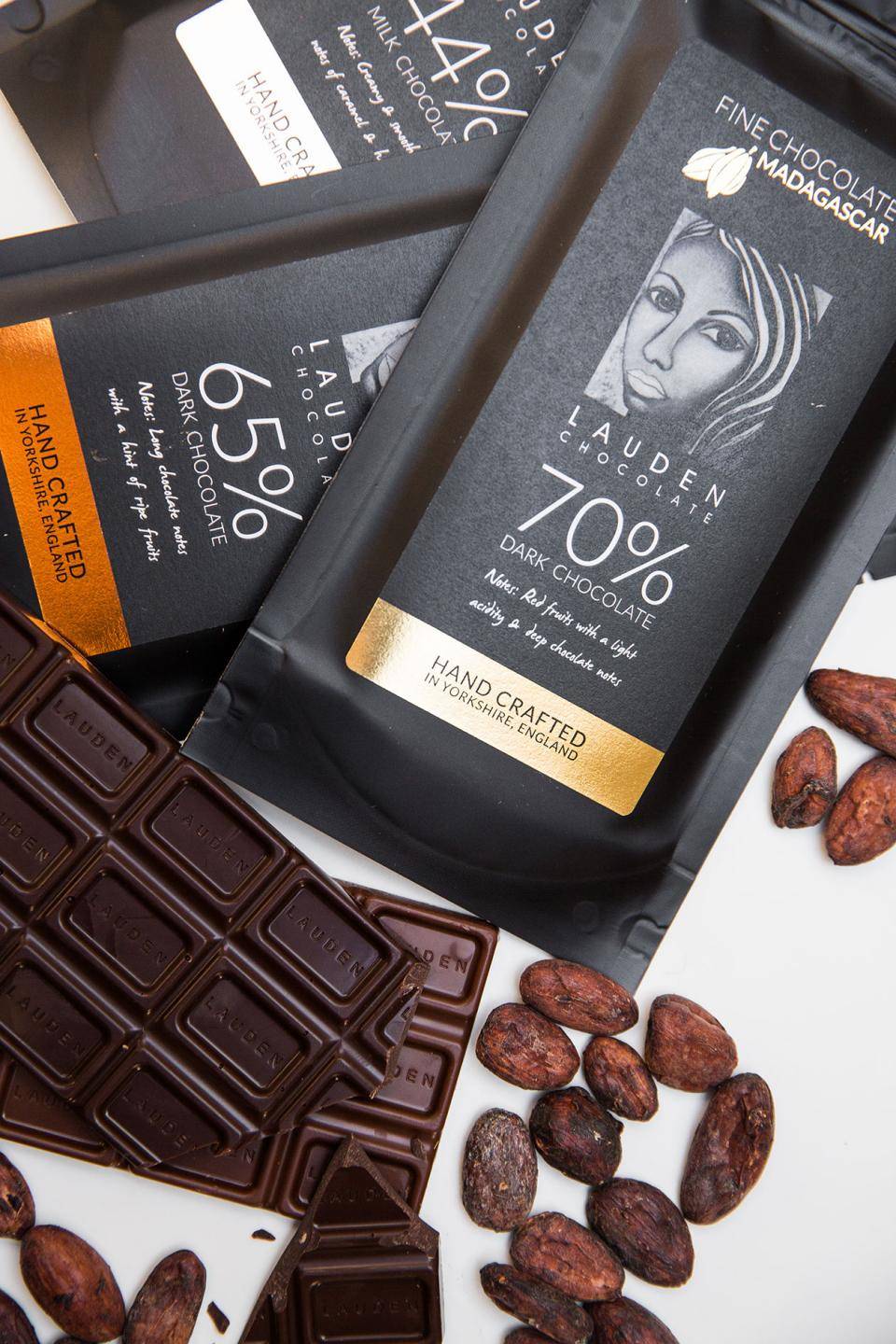 What has been your biggest challenge?
Stephen: Running a business is very challenging. Making chocolate and doing what you love is certainly easier than running and managing the ups and downs of a business.
Sun: Getting the budget from Stephen to make what I want to make!!
Your chocolates are created with Cacao Barry couverture. Why Cacao Barry?
Sun: The most important thing I look for is taste! Cacao Barry has a fantastic end range of covertures for different applications, whether making a ganache, enrobing or moulding I can always find something that suits my needs!
Stephen: Sun has said it all on the quality really, but they also have fantastic customer support that helps us grow as a business.
Is there any Cacao Barry couverture that you like more than others?
Sun: The Cacao Barry Zephyr white couverture is excellent - not too sweet and great for many applications!
Stephen: The Ocoa 70% is a great multipurpose couverture but my personal favourite is the    Single Estate Madirofolo dark chocolate - because I just like to eat it!
Which of your chocolates are bestsellers?
Sun: Our Passion Fruit Ganache and our Dark Salted Caramel chocolates are our best sellers.
And which of your products is your personal favourite?
Stephen: The Peru 65% origin chocolate bar.
Sun: I don't really have a favourite, I like them all for different reasons!
Do you have any unusual flavours in your collection?
Sun: We don't really do "out there" flavours, we like to make good simple yet clean flavours in our chocolates, the most unusual would be Passion Fruit and Ginger, or fresh ground coffee.
Stephen: Yeah nothing too complex in terms of flavour combinations, but the Yuzu ganache is beautiful and although we have known Yuzu for a long time it is very new and unusual to many of our customers.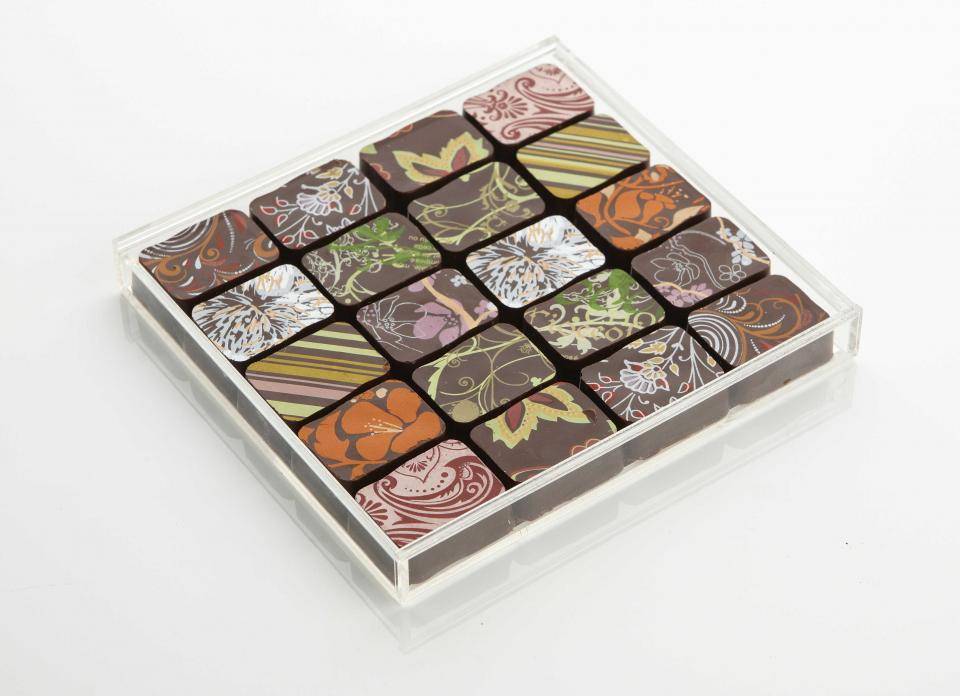 How do you get inspired to create new flavours?
Sun: You taste some new ingredient at a show or from a supplier and you think - that will work really well in chocolate.
Stephen: Listening to our customer's feedback to see if there is any way we can improve what we already do or they may simply ask "Can you make me a white chocolate truffle with a mango ganache and rolled in toasted coconut?"
Your chocolate is served in the First Class Cabins of BA flights. Sensitivity for flavours changes up in the sky. Have you created a special version of chocolates for BA?
Stephen: At altitude, your palate is not as sensitive as it is on the ground due to air pressure and humidity differences.
Sun: Our style of ganache chocolates has very strong yet clean flavours and this works really well.
You are very known for your chocolates, but you are also creating pastries. When did this start and why? Was it difficult to get good pastries in Leeds?
Sun: We both love pastry and I'm always making something "just for fun" as we like to call it. I would love to have a tea room that serves desserts and afternoon tea so I'm always practising with this in the back of my mind.
Stephen: We actually made macaroons at our very first farmers market in 2008 and people still ask after them! So we have always been doing a bit of pastry along the line but never had an outlet to fully develop a range to sell. My recent appearance on the Bake Off Crème de la Crème has increased my passion to get a range of pastries available for our customers.
You have won many awards. Which is the most important for you?
Stephen: Over the years we have won numerous awards from Great Taste to Academy of Chocolate. My favourite was the Good House Keeping Food Award - Best Chocolate Producer 2014 – Voted by the public. I didn't even know we won, my mother called me after she had seen it in the magazine.
Sun: My favourite is a 3 Gold Star 2010 – for our Passion Fruit Chocolate at the Great Taste Awards! It was the first year we entered and it wasn't until a few years later I realized 3 Gold Stars were very hard to come by!
Any plans for the future?
Sun: Continuing to work hard and developing new chocolates for our customers - just doing the best we can. Oh and a tea room ….. one day!
Stephen: Expand the range and branch into pastries to complement our chocolate range!