Ten minutes with Sarah Barber, the ex-head pastry chef at the ME Hotel, now at Corinthia London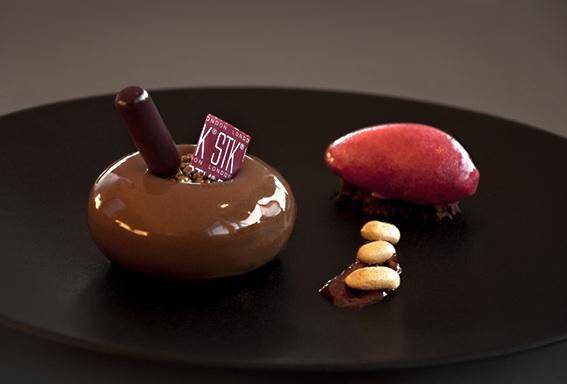 I was communicating with Sarah over e-mail before meeting her. I could feel her great passion and strength already through her words. Meeting her was a surprise: where from does this sensible ethereal being take so much energy and passion?! I would more easily imagine her as a princess in a fairy tale than as a person executing such a demanding job. But who knows – maybe she has indeed arrived from a fairy tale and that's the reason why all her creations are so full of magic!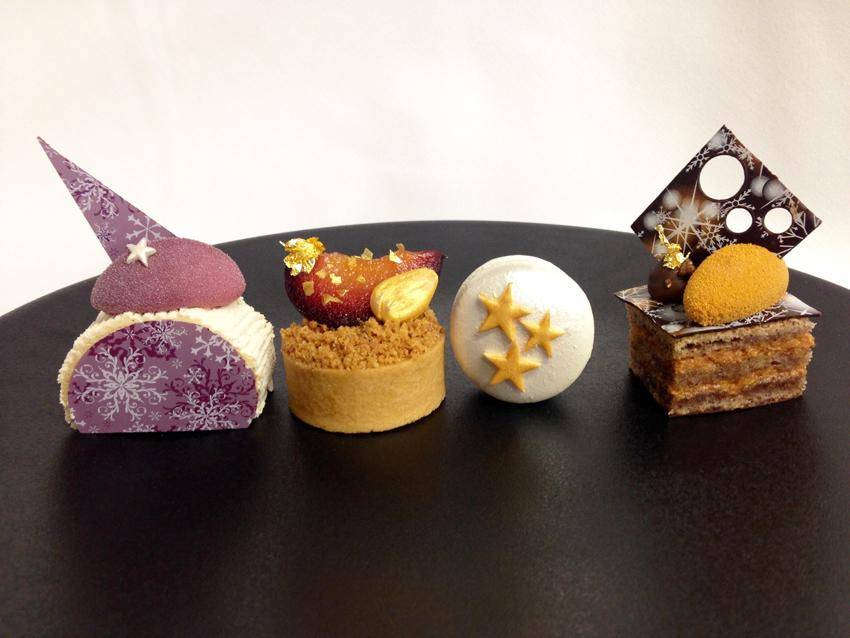 How would you introduce yourself?
My name is Sarah Barber, I am the Head Pastry Chef at Me London Hotel. Within the hotel, we have two restaurants, Radio Roof Top Bar, and Marconi Lounge for Afternoon tea as well as banqueting suites that cater for up to 300. I have a team of 10 pastry chefs within my operation.
What is your secret desire/ambition?
To develop better pastry chefs within the industry through teaching and training them.
What is your ultimate dream?
To have my own patisserie shop.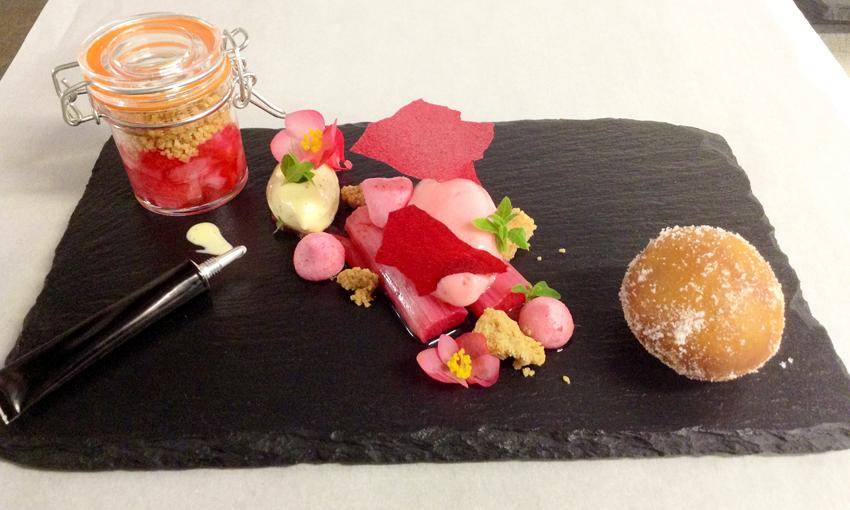 What is your greatest achievement?
I do not have the greatest achievement. My goals and beliefs in teaching my team and seeing them grow and develop give me great pleasure. Maybe I could call this achievement …
What/who is inspiring you?
It would be hard to say something specific as so many things inspire me, I do have a lot of drive and passion and I find myself the happiest when I am creating something new.
What do you love most about your work?
Seeing chefs who have previously worked with me progressing well within the industry and those who currently work for me also growing and developing themselves.
What are your favourite flavours?
Cherry, yuzu and Rose.
How is your relation to chocolate?
I love working with chocolate whether it is developing a new dessert for one of the restaurants, or building a showpiece, there is no end to the creations you can make when working with chocolate.
Which chocolate desserts are on your menu, which of them is your favourite and why?
We have several chocolate desserts within the two restaurants at the hotel, however, my two favourite ones are on the menu in STK London. We have our modern version of "BFG" a dark chocolate mousse with a vanilla panna cotta insert, chocolate cherry sponge with sour cherry Cremeux and Kirsch Chantilly. Also, we have a peanut butter and Jam doughnut with a chocolate glaze and salted peanuts. Both of them are our best sellers.
I like them both because they are deceiving to the eye, they bring back childhood memories and are very light making you just want more….
What was the best chocolate dessert that you have eaten and where?
Chocolate fondant by Tom Aikens.
What would be your final message for our readers?
Never stop learning, there is always something new to create.
Sarah was at the time of the interview working at ME Hotel London. Now you can find her and her desserts at Corinthia Hotel London.
Discover Cacao Barry Recipes