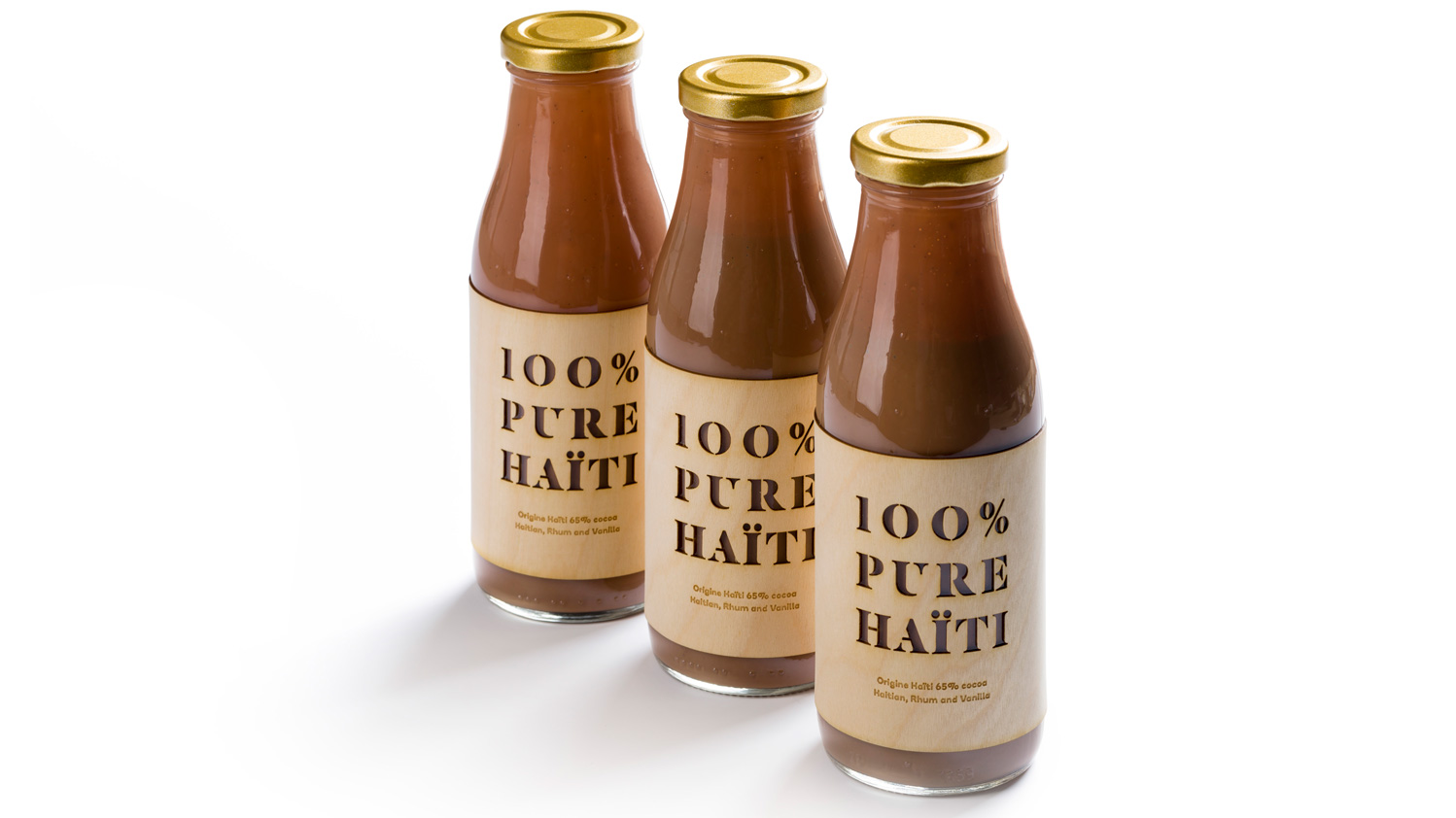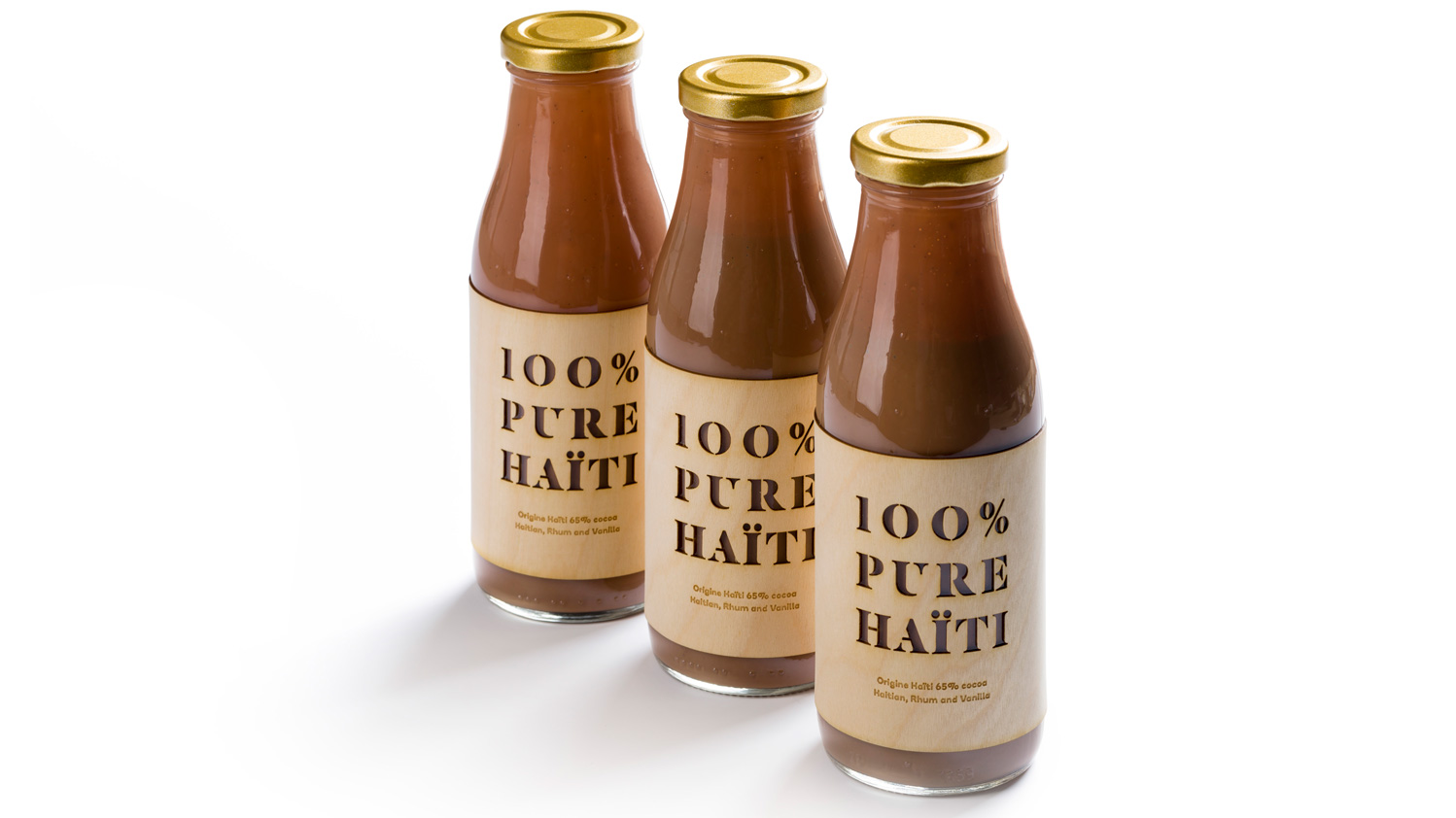 Dosage
Ingredients for three bottles containing about 500g each
Recipe components
Liquid chocolate
Ingredients
Preparation

Rhum Barbancourt 8 years, Réserve Spéciale

Bring the liquids to a boil and infuse the vanilla bean for a few minutes.
Strain, add the salt, gradually add to the Haiti dark chocolate couverture.
Mix with a stick blender and finally add the aged rum.
Reserve and serve chilled.