Flavour pairing Kit François Chartier X Science
Cacao Barry® invited François Chartier, the world's best sommelier in French wines and spirits, to share his knowledge and expertise around Cacao Barry® chocolates. 
For almost 30 years, François Chartier has been researching "Molecular harmonies and Sommellerie". According to his aromatic theory, when combining ingredients with aromatic molecules of the same family, the result is greater than the sum of its parts. 1+1=3, and even sometimes 4. Hence, this translates into a "new formula of taste".
Together with our Chefs, François Chartier revealed the dominant aromatic molecules of each of our chocolates. We then created an easy-to-use kit with a flavour card for each chocolate, showing its molecular structure as well as ingredients with similar molecules for pairing.
The result is a pallet of original combinations of ingredients, both liquid and solid, for every creation, allowing you to easily find inspiration for pairings. 
Discover our chocolate flavour pairing cards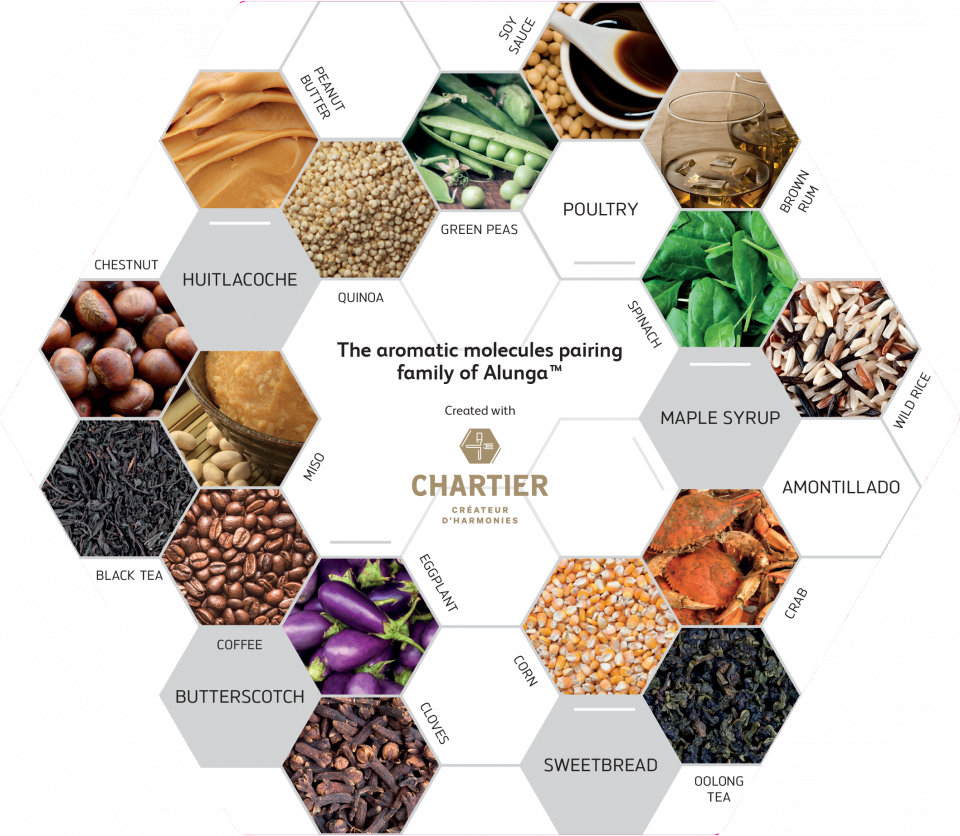 Alunga 41%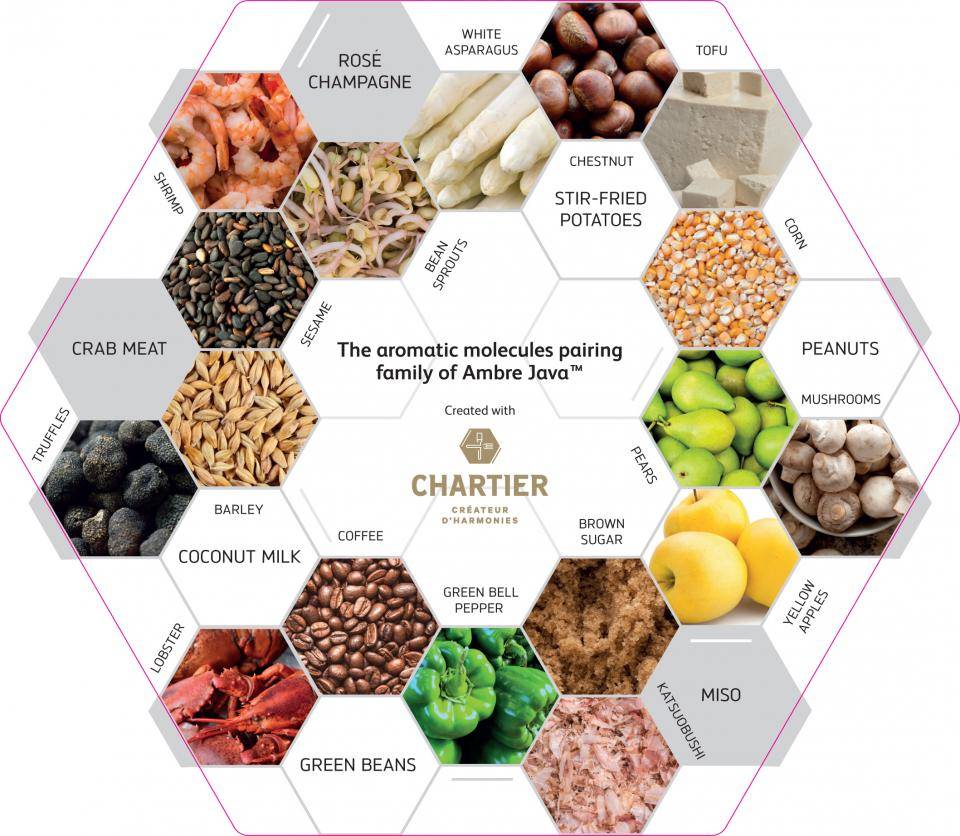 Ambre Java 36%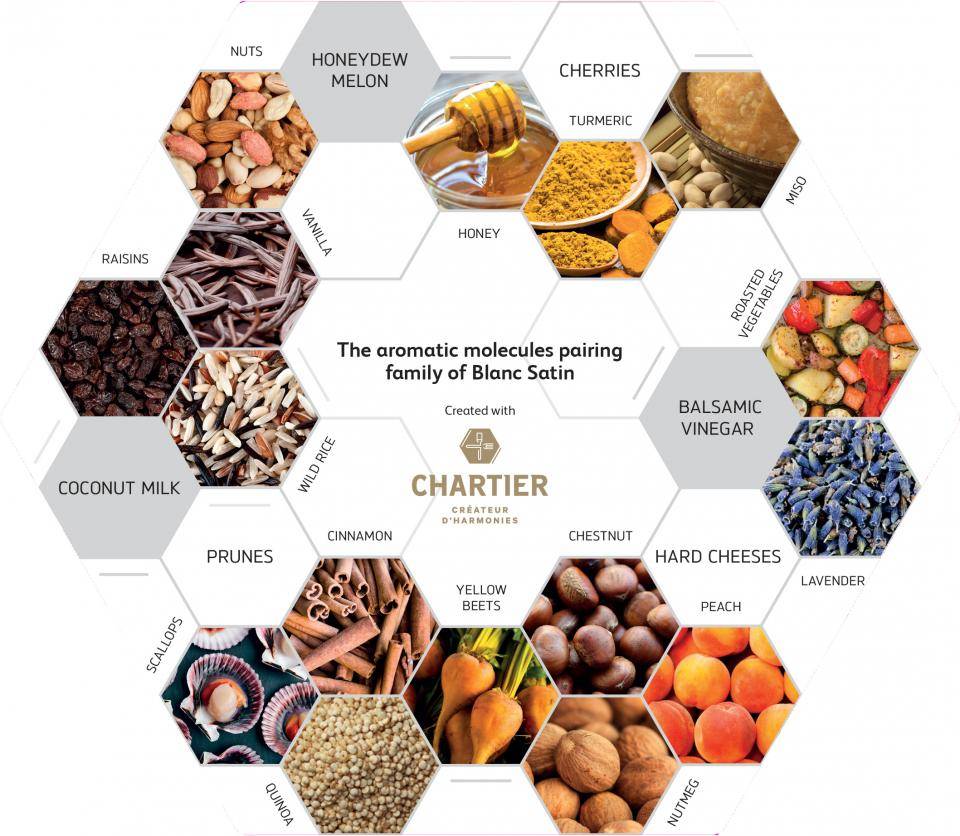 Blanc Satin 29%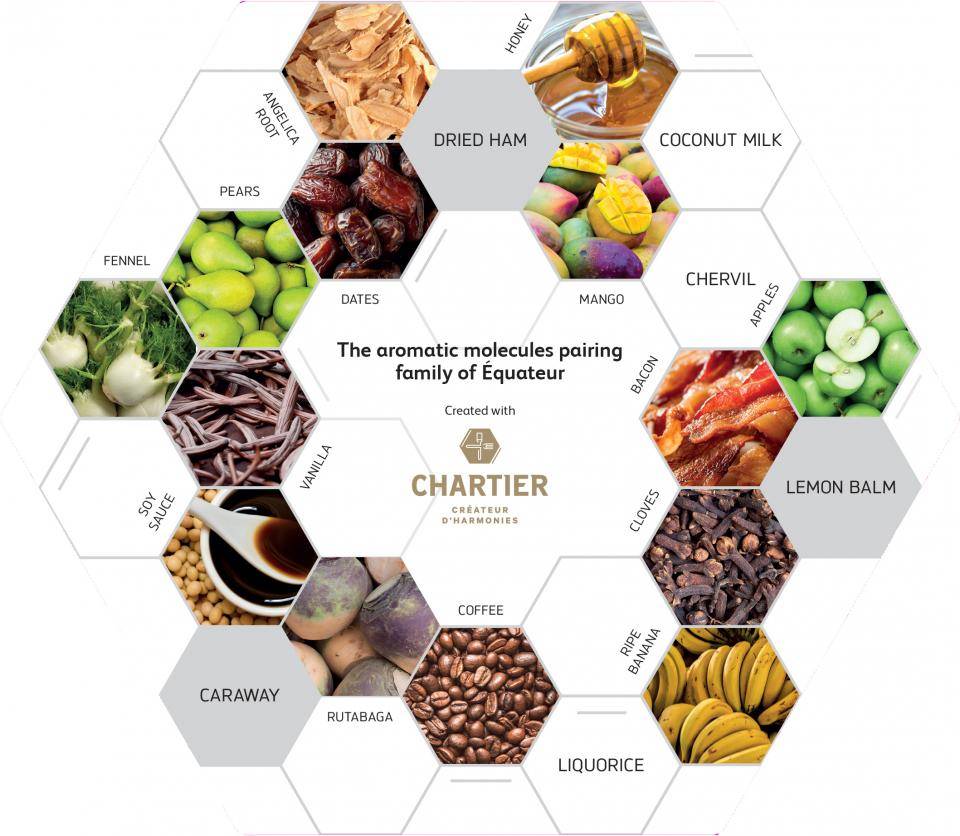 Équateur 76%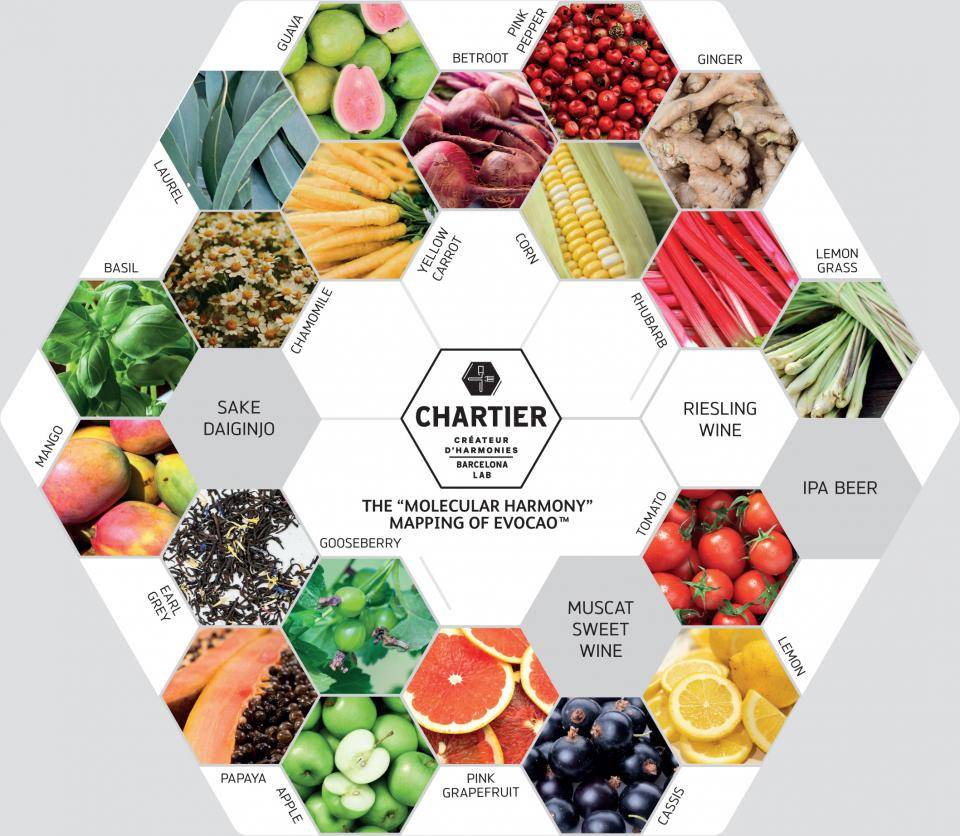 Evocao™ 72%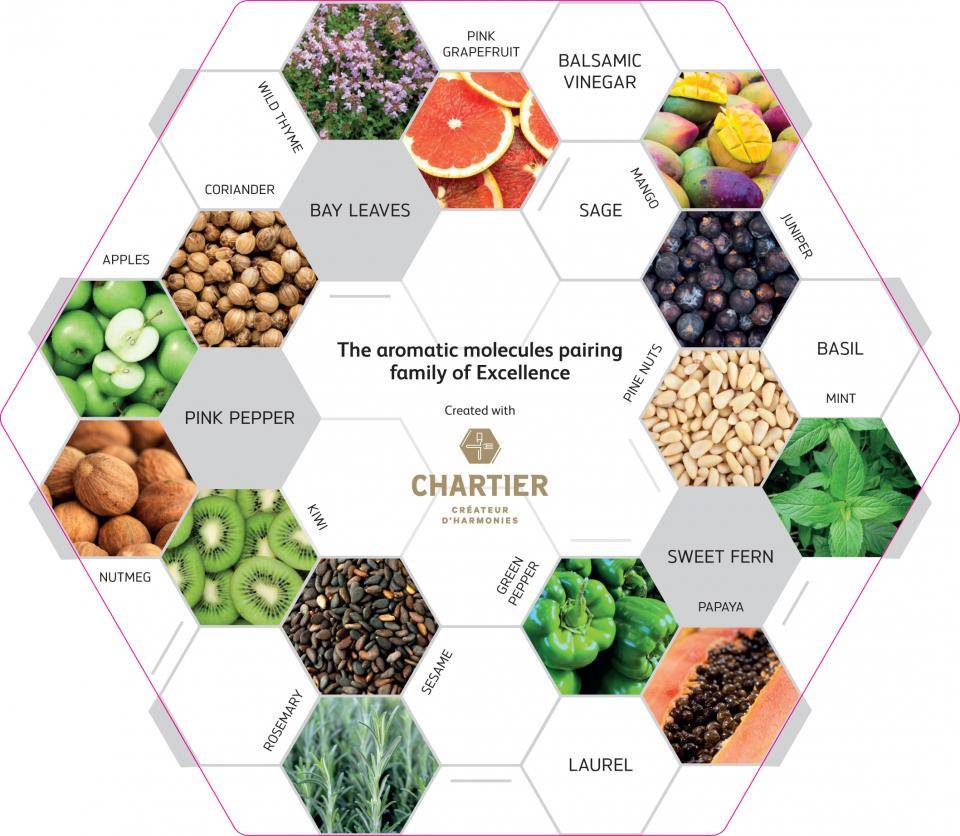 Excellence 55%
Extra-bitter Guayaquil 64%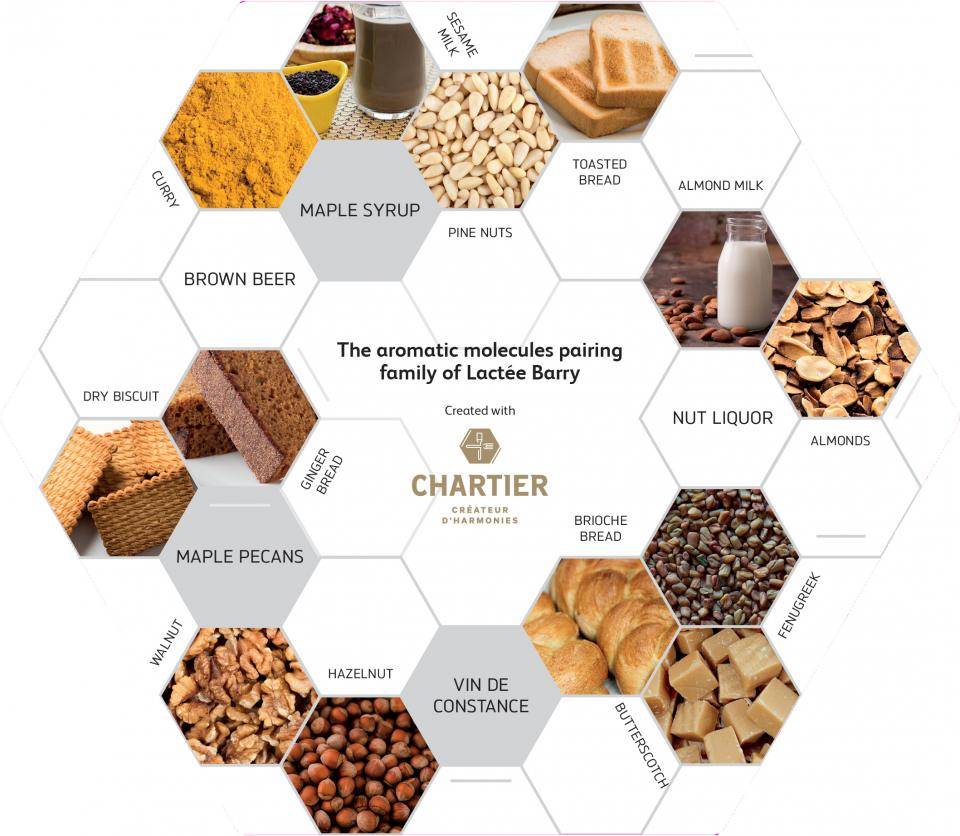 Lactée Barry 35%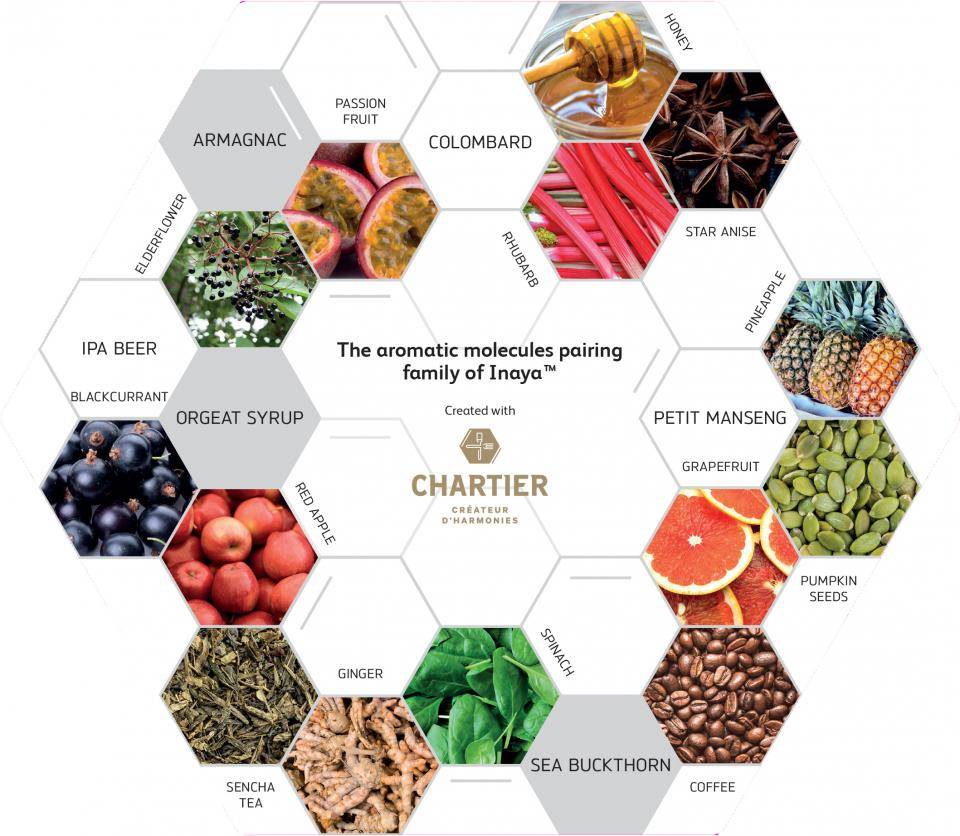 Inaya 65%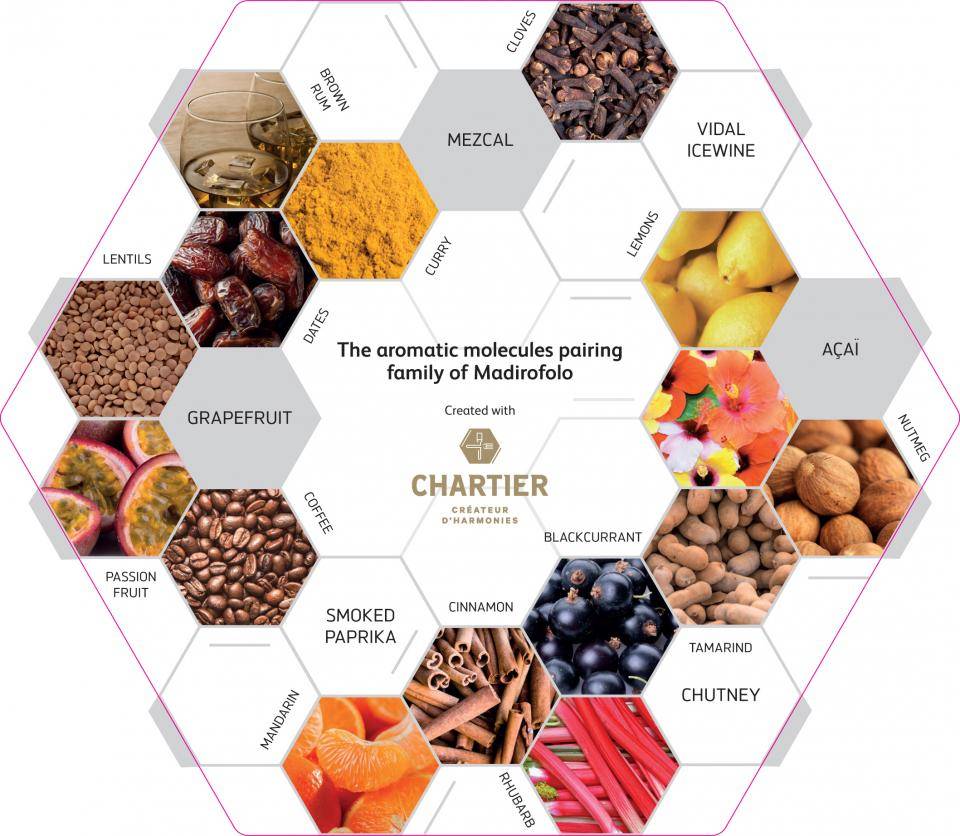 Madirofolo 65%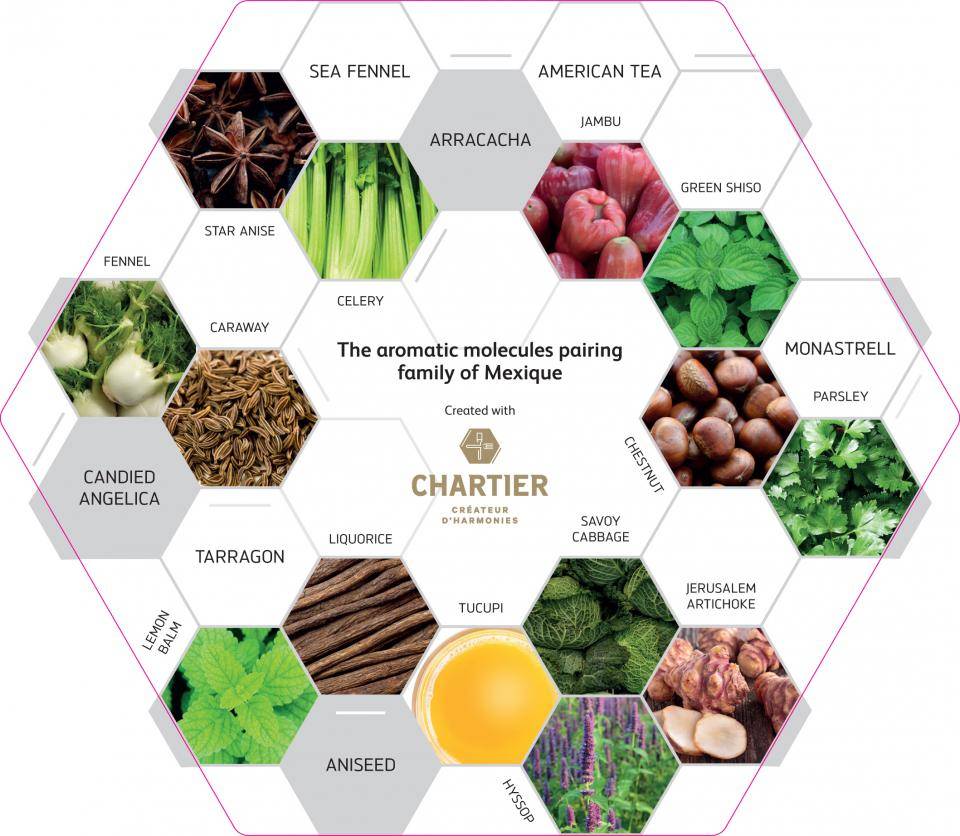 Mexique 66%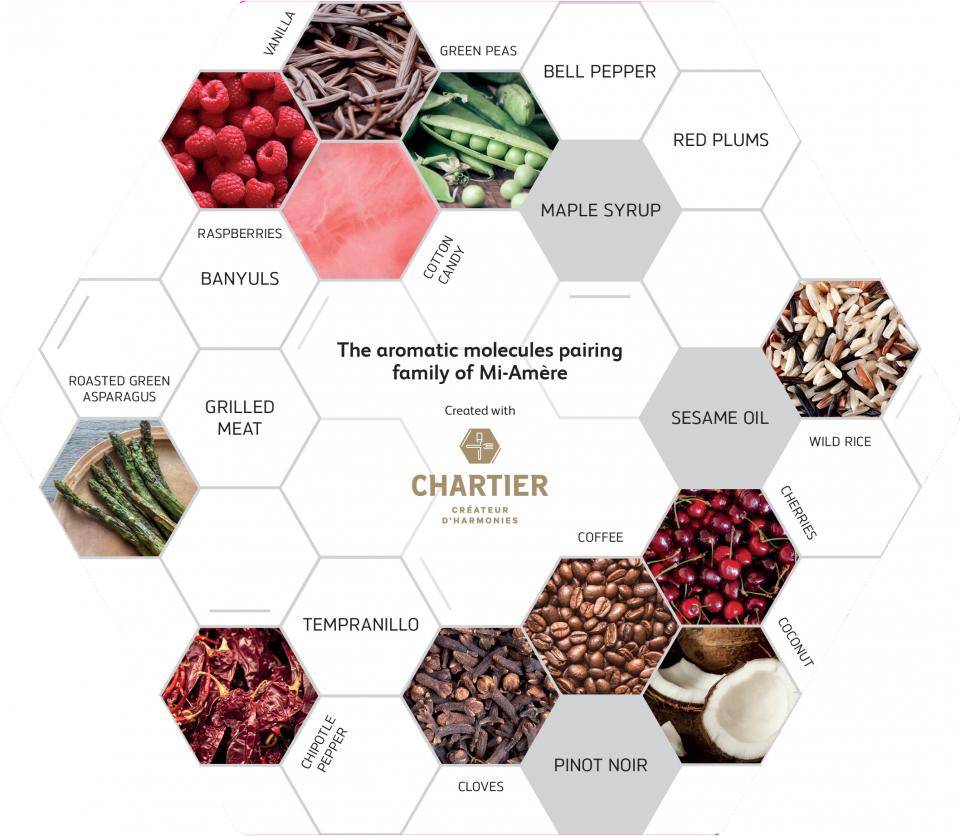 Mi-Amère 58%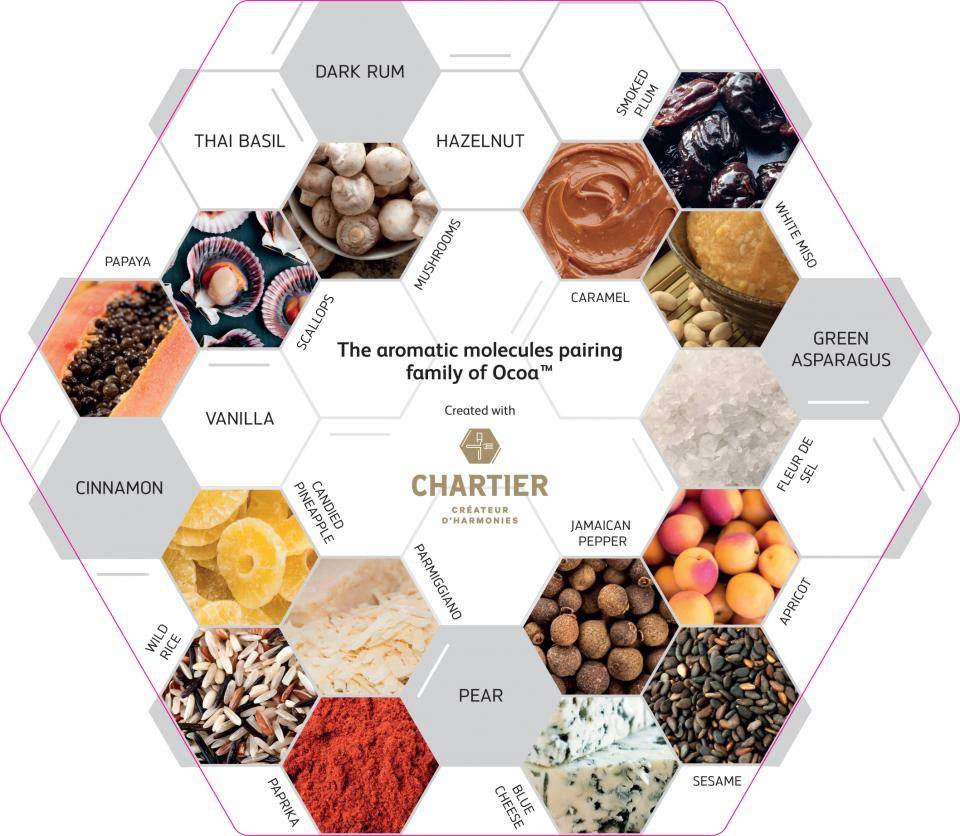 Ocoa 70%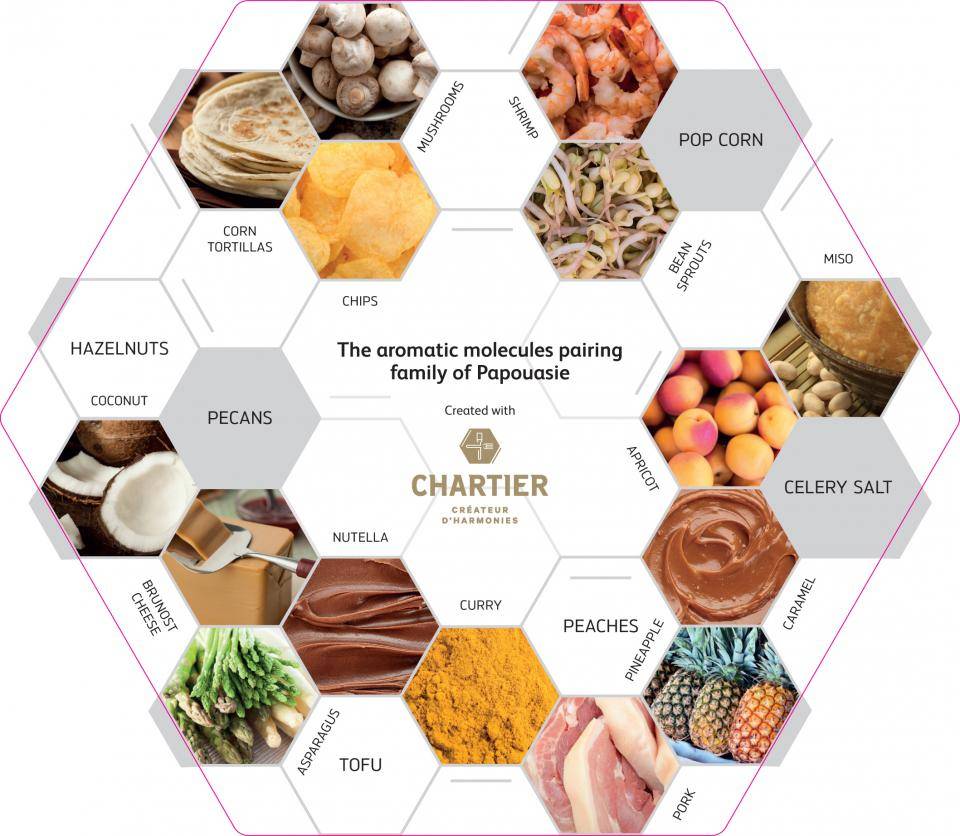 Papouasie 35%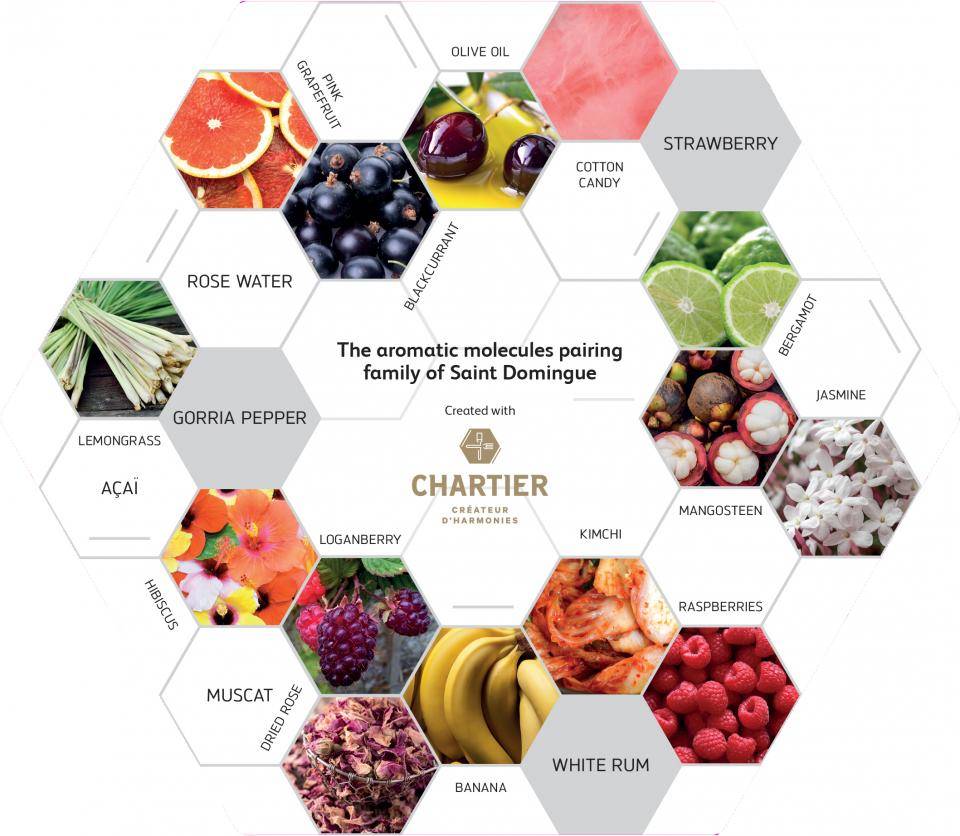 Saint-Domingue 70%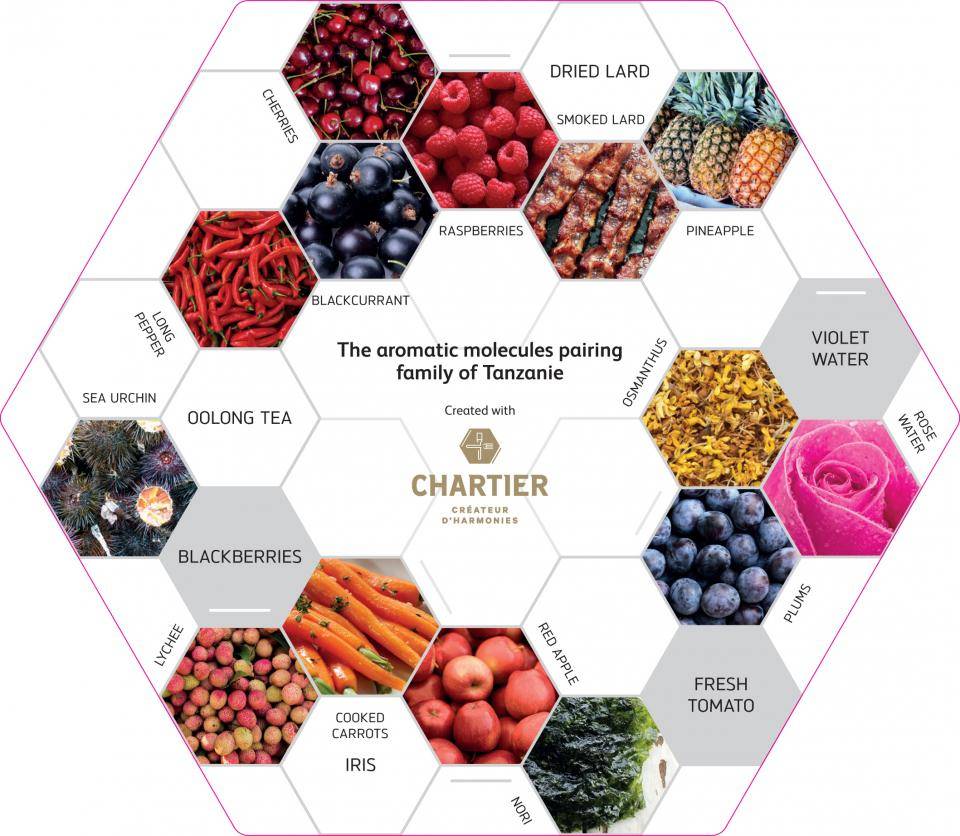 Tanzanie 75%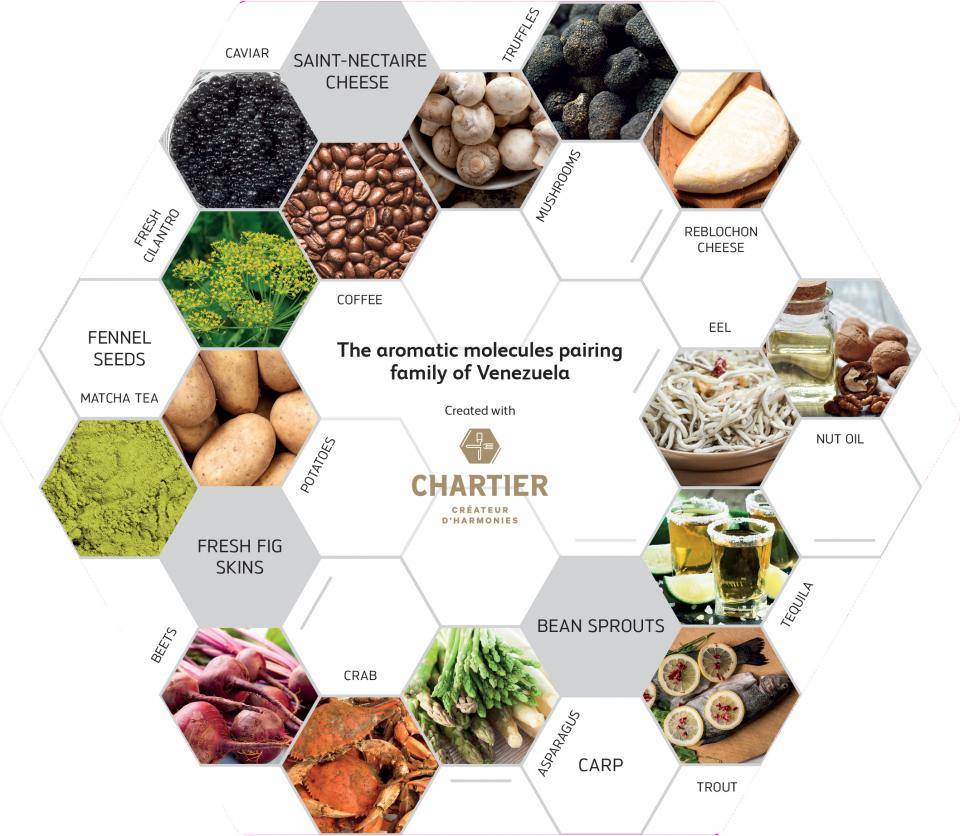 Venezuela 72%
Discover our Cacao Powders flavour pairing cards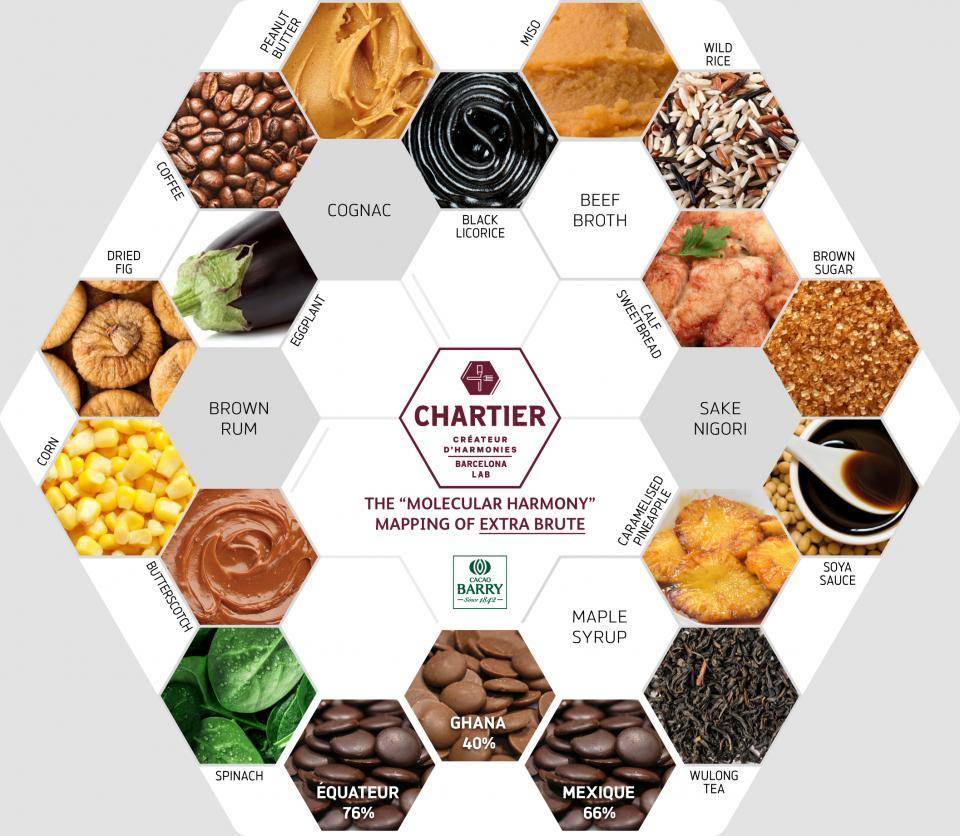 Extra Brute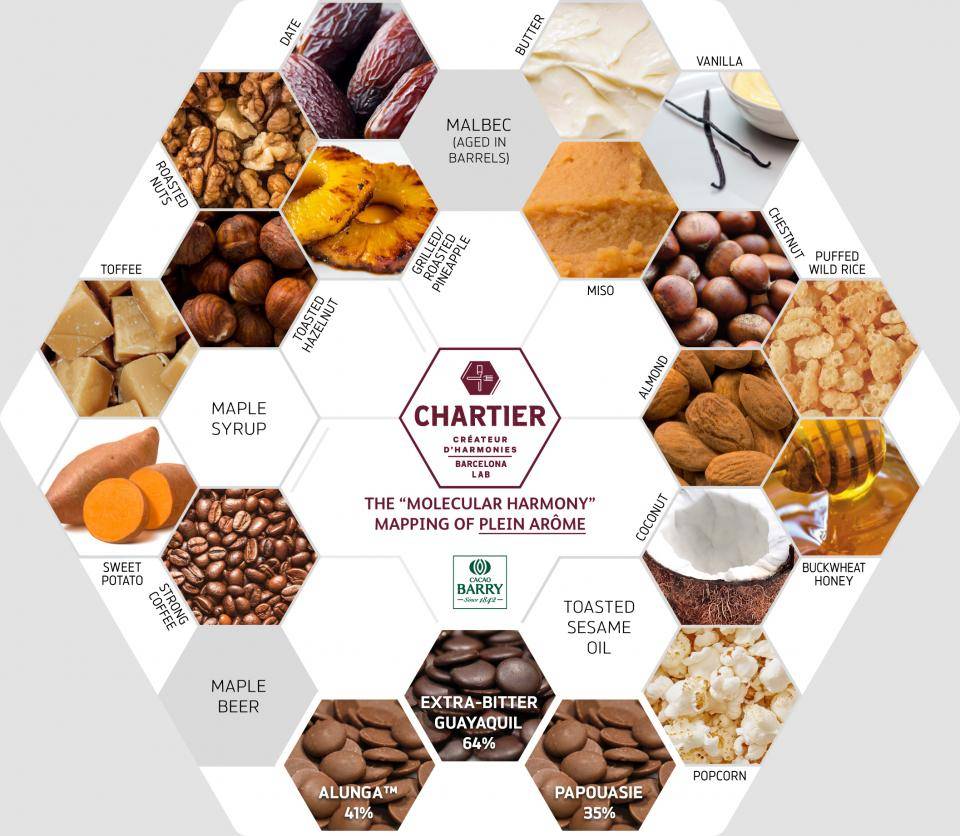 Plein Arôme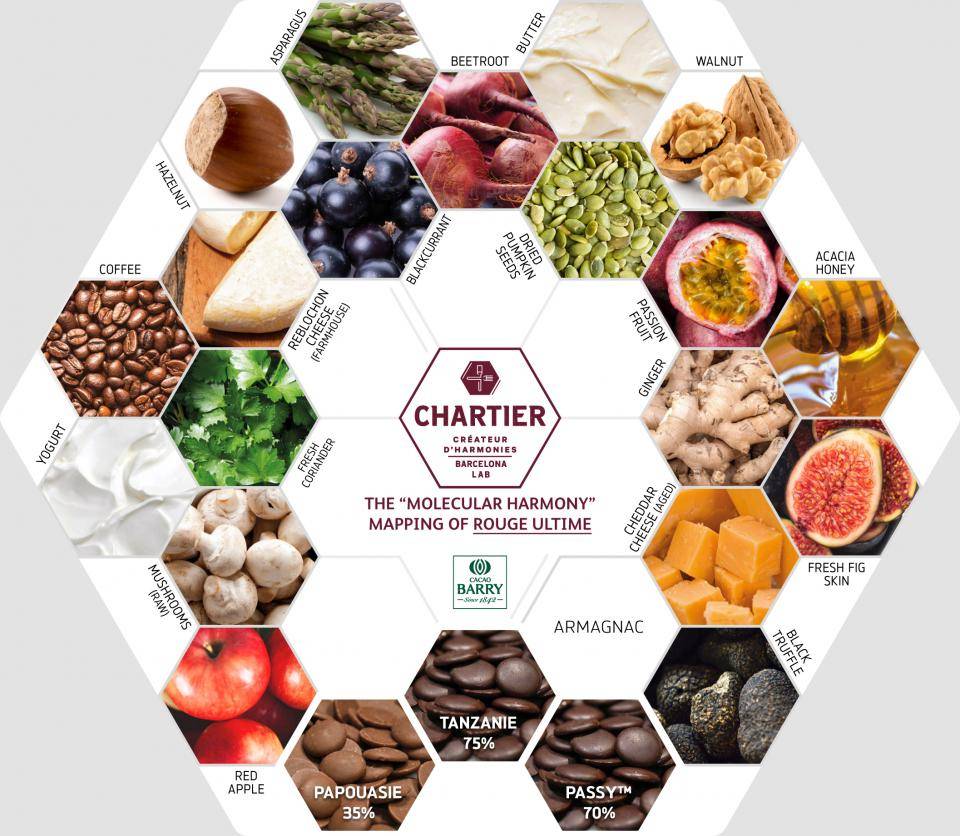 Rouge Ultime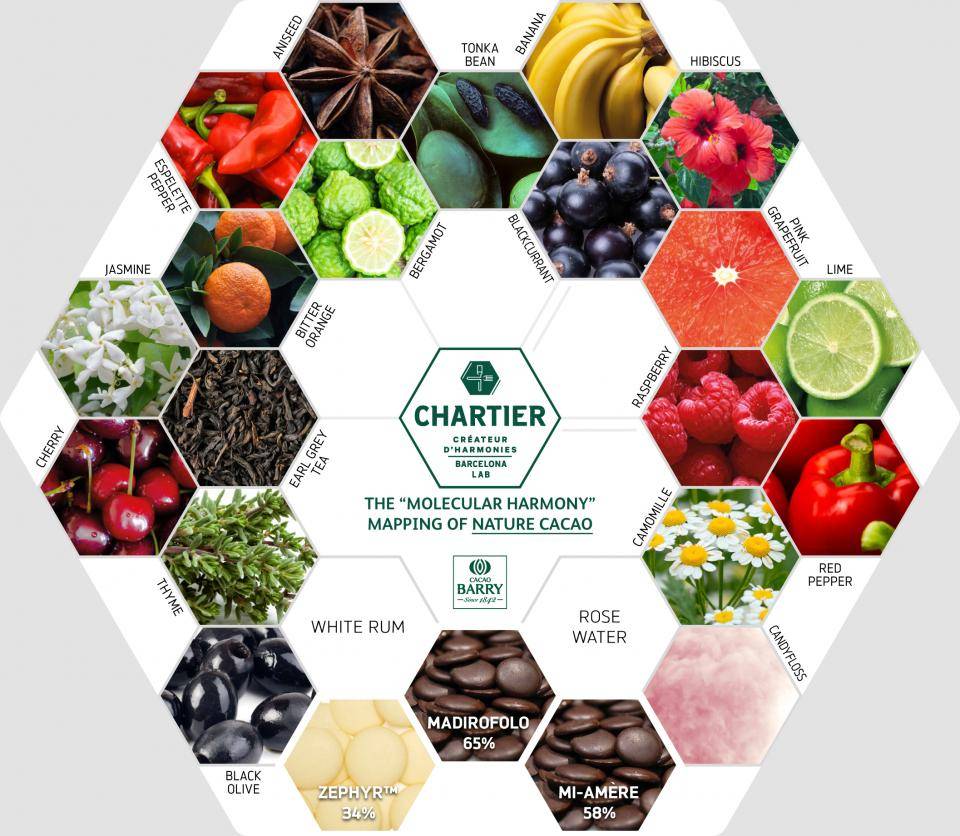 Nature Cacao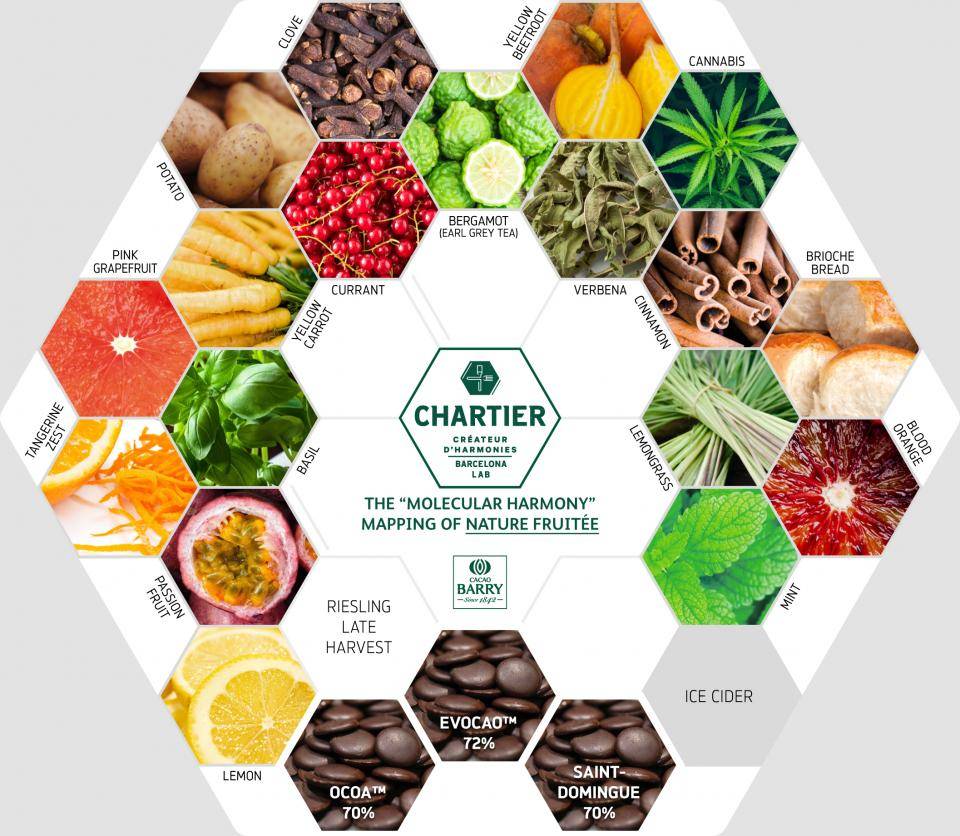 Nature Fruitée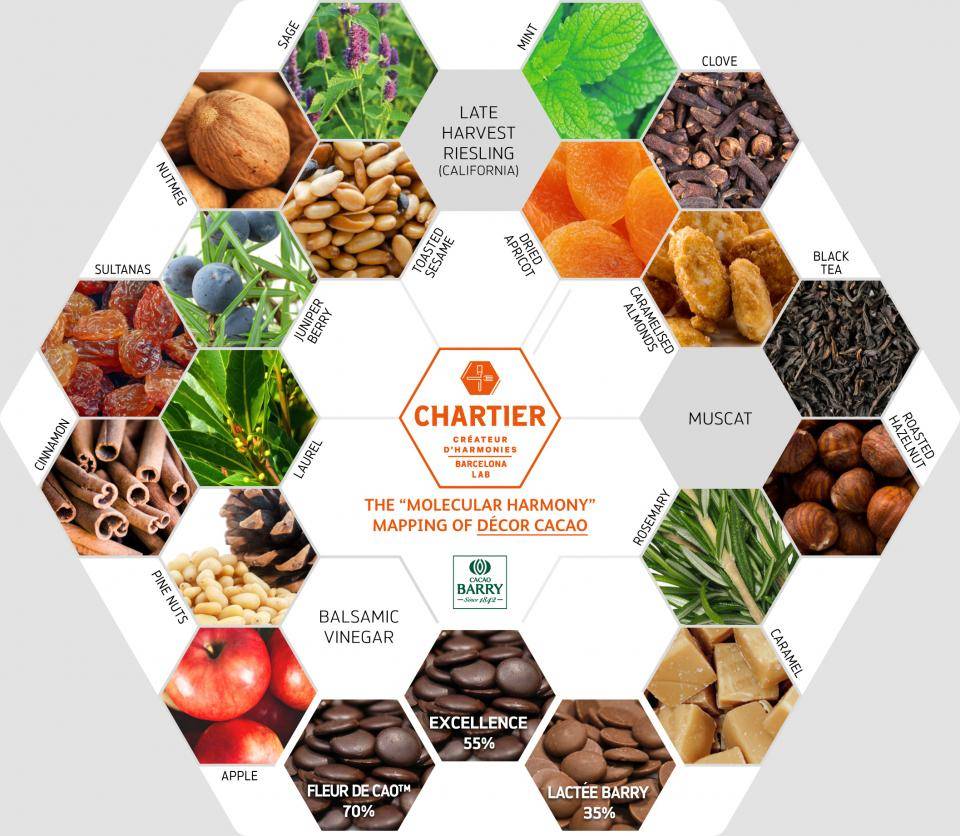 Décor Cacao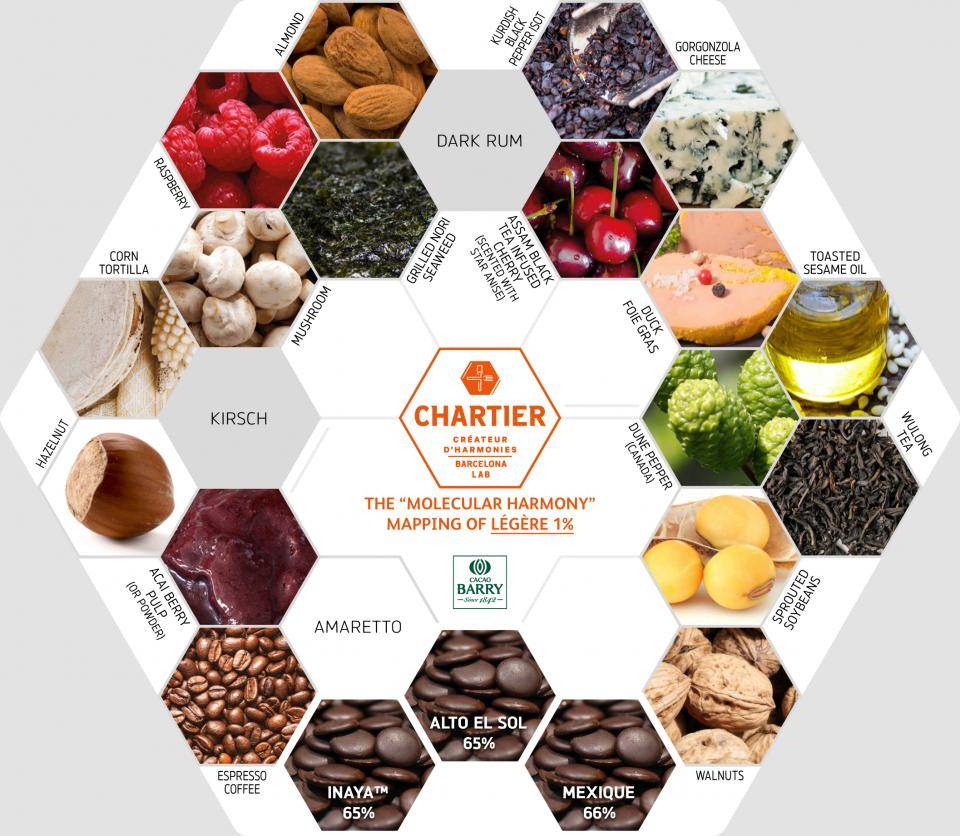 Légère 1%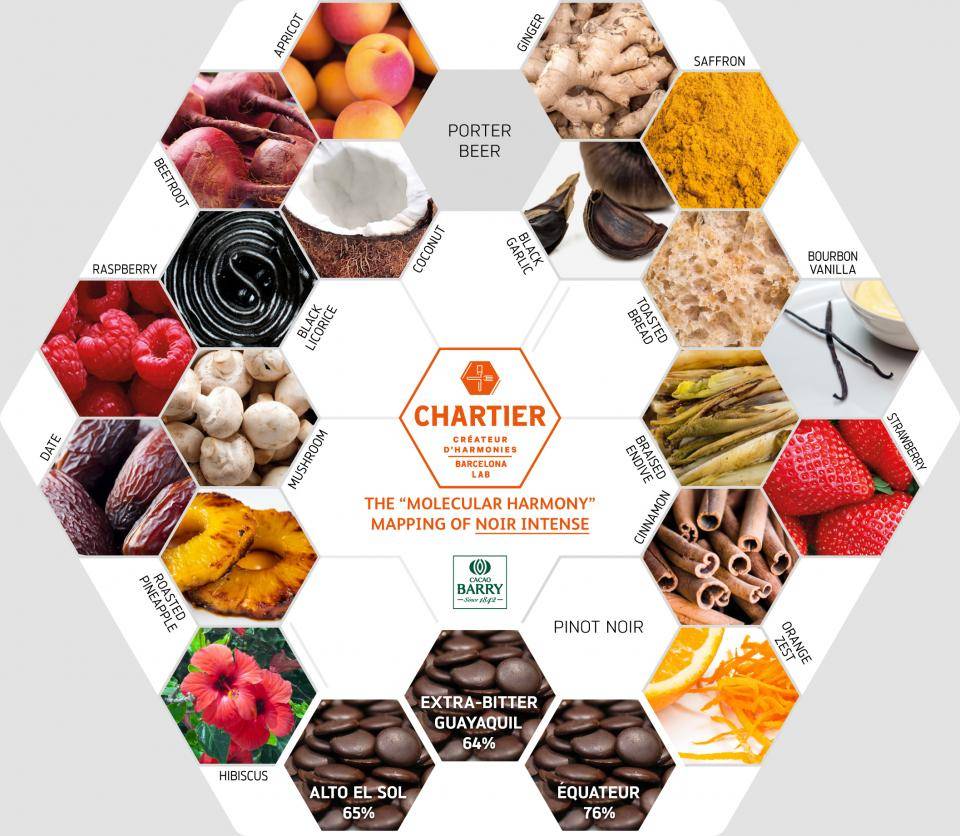 Noir Intense
Discover our nuts products flavour pairing cards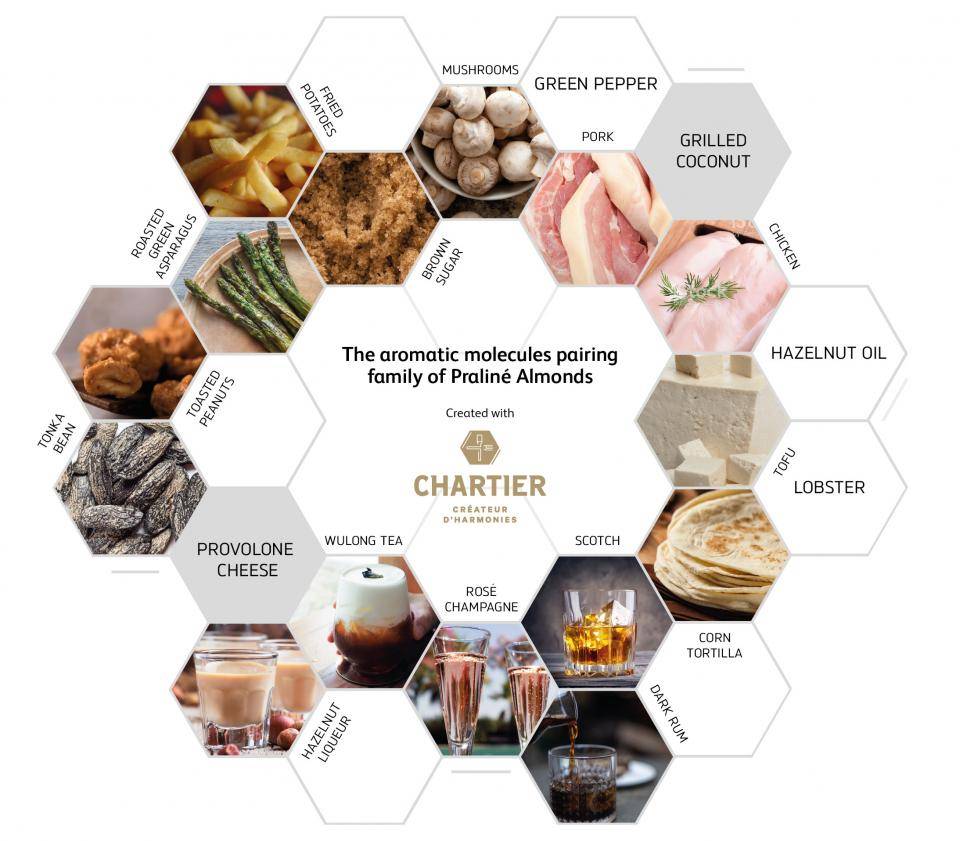 Praliné 50% Almonds
Praliné 50% Hazelnuts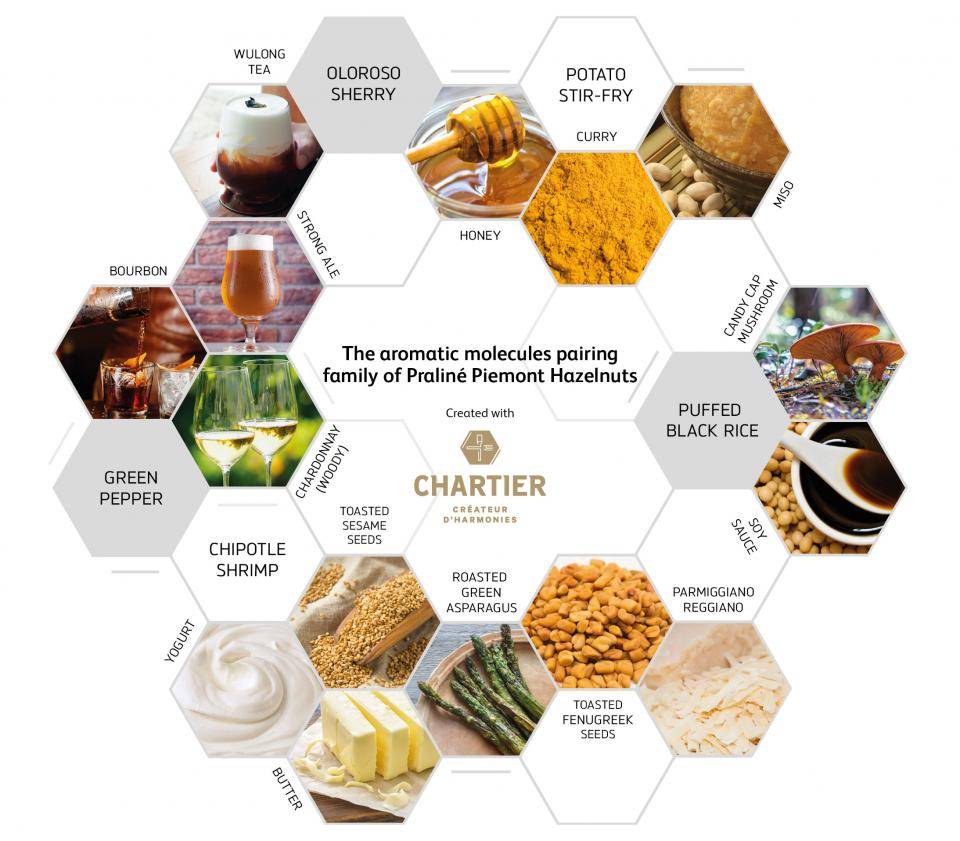 Praliné 50% Piémont Hazelnuts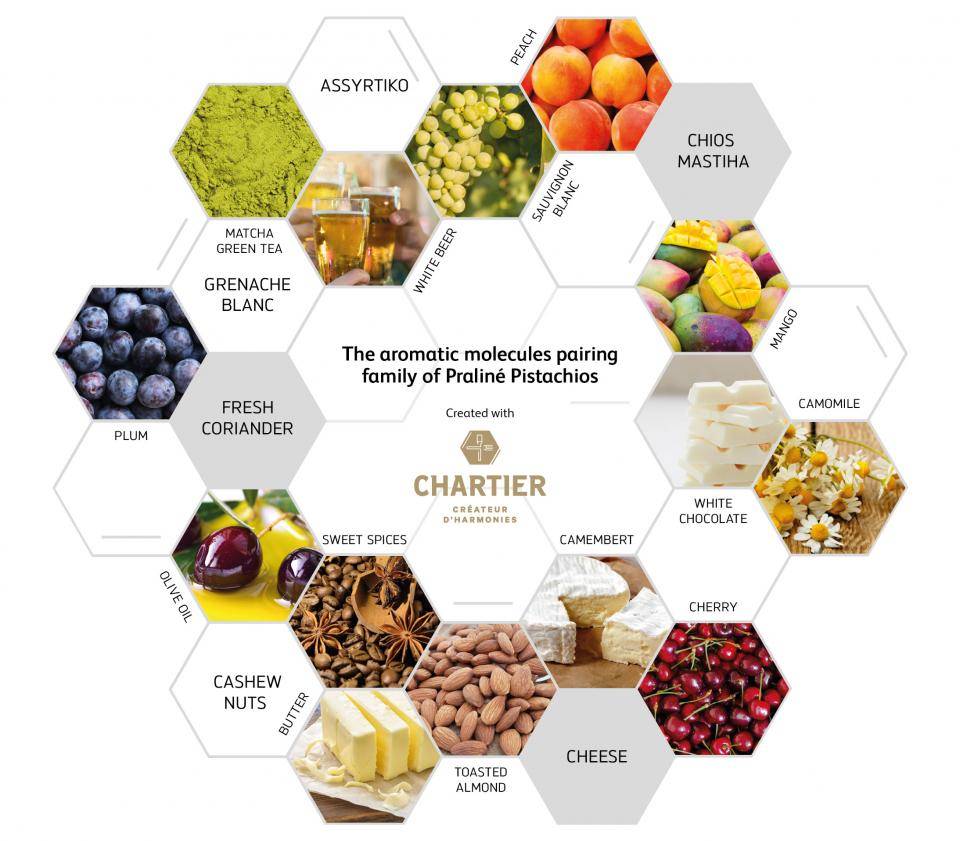 Praliné 70% Pistachios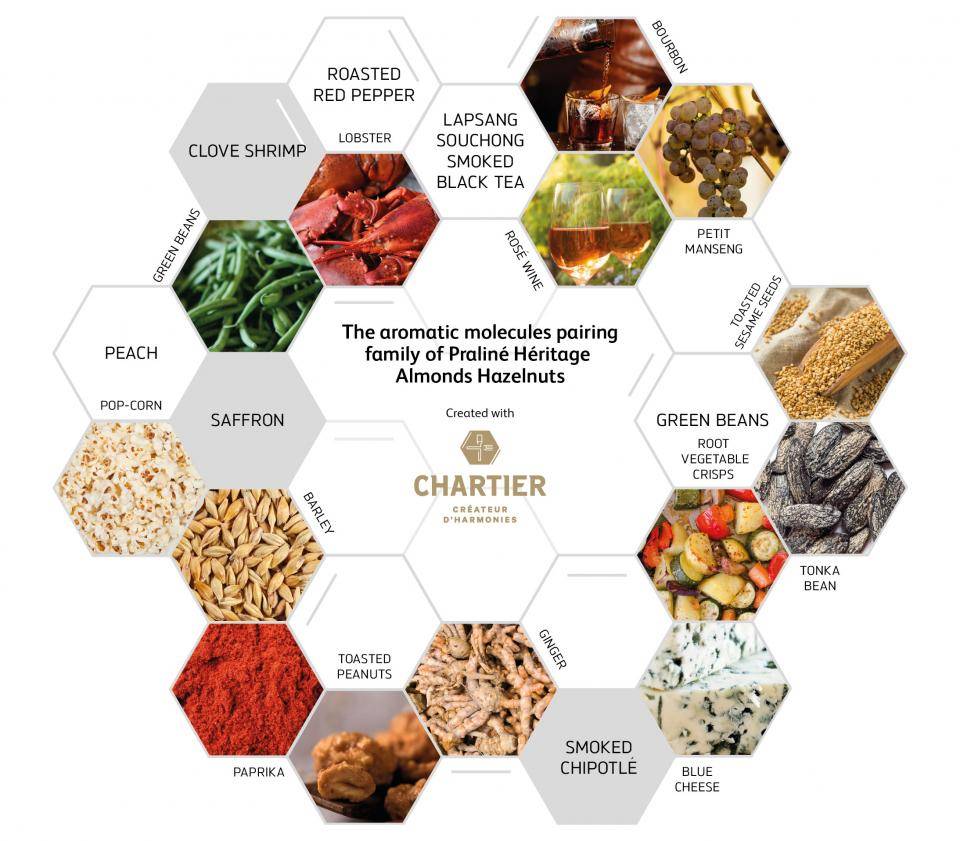 Praliné 50% Almonds Hazelnuts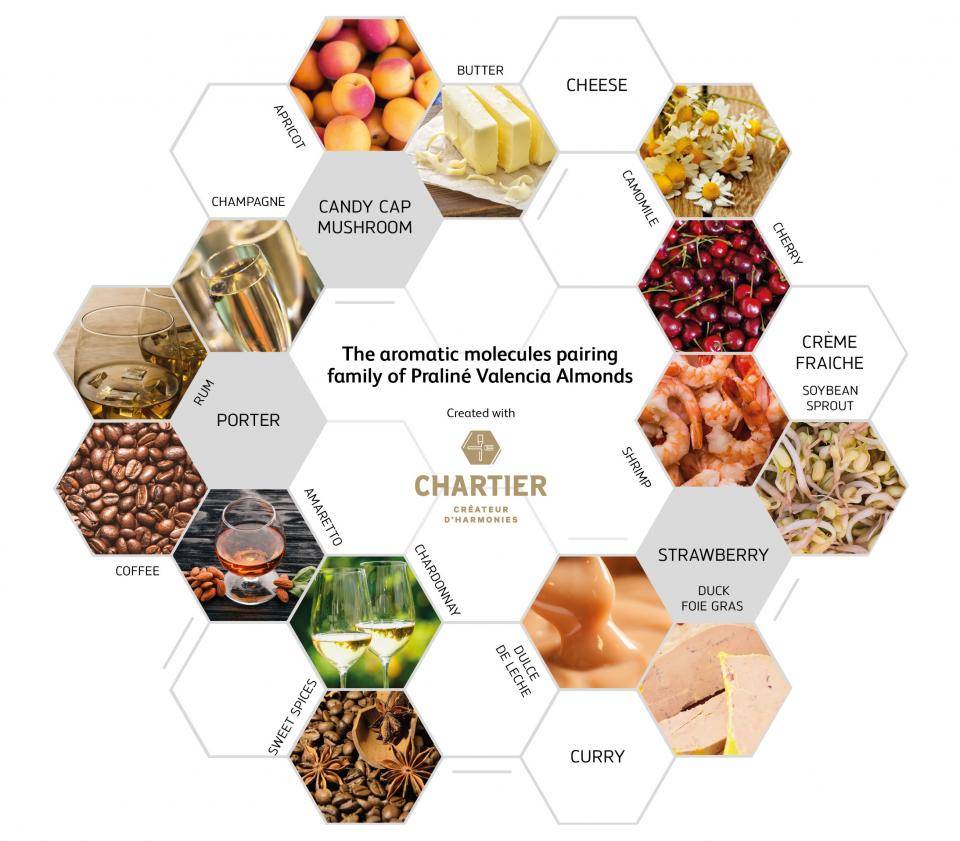 Praliné 50% Valencia Almonds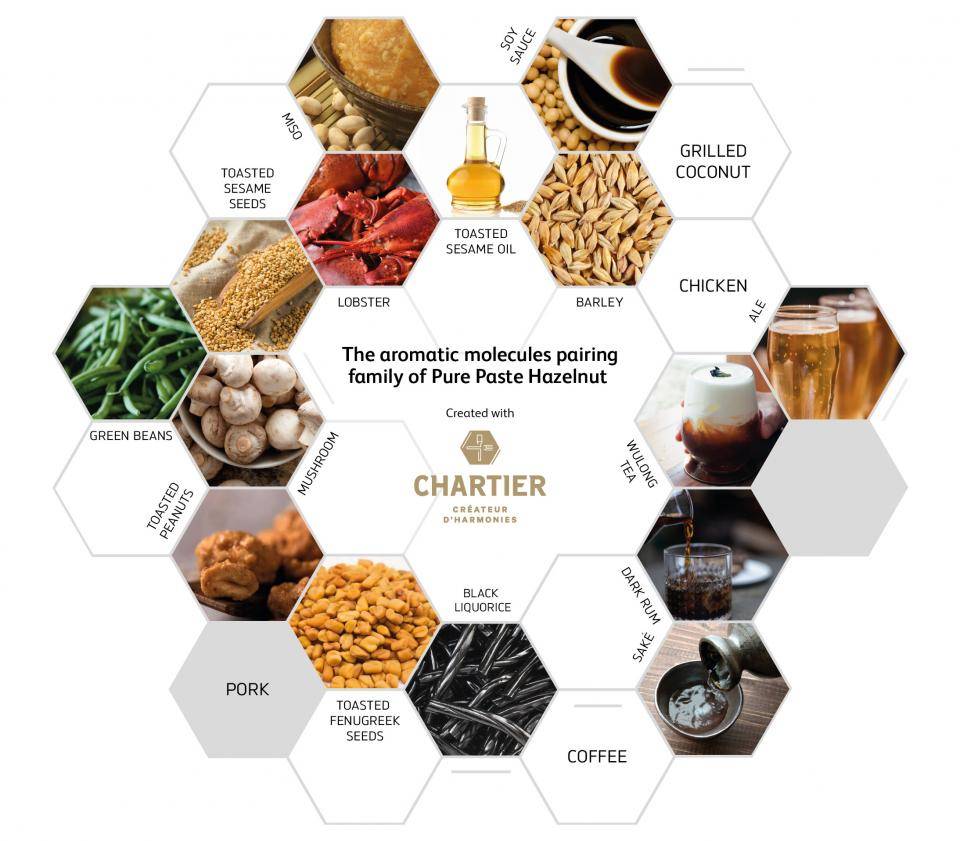 Pure paste 100% Hazelnuts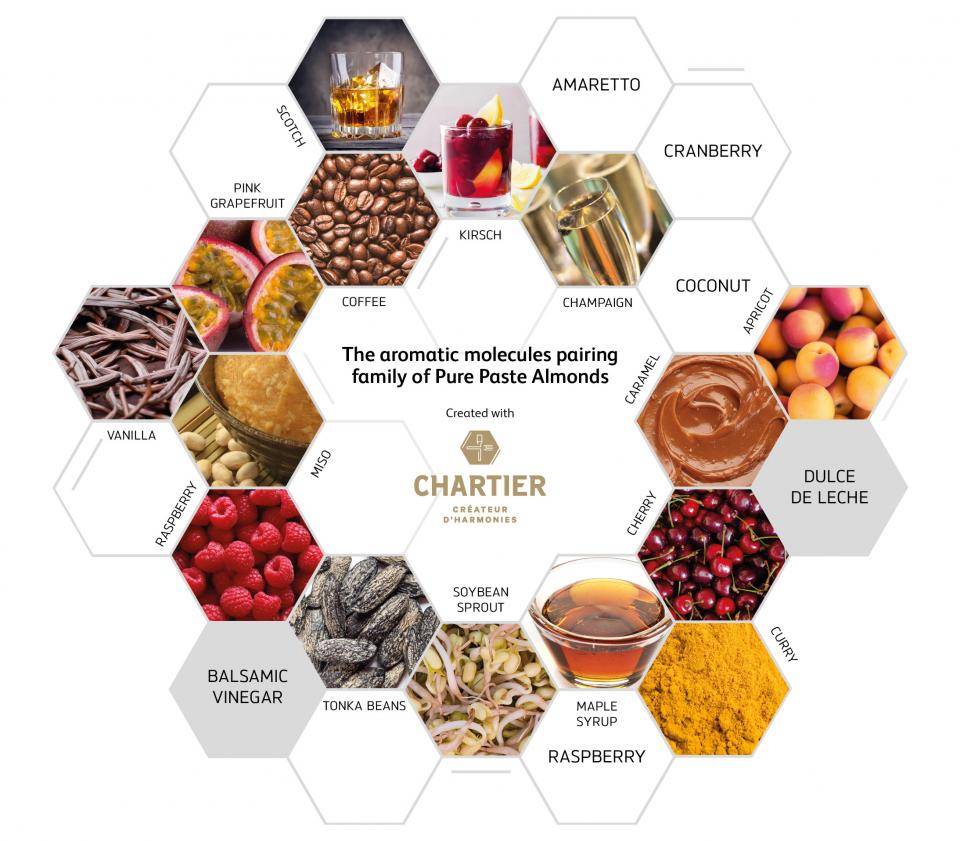 Pure paste 100% almonds