Plant-based Cacao & Cherry Polenta cake by Julie Sharp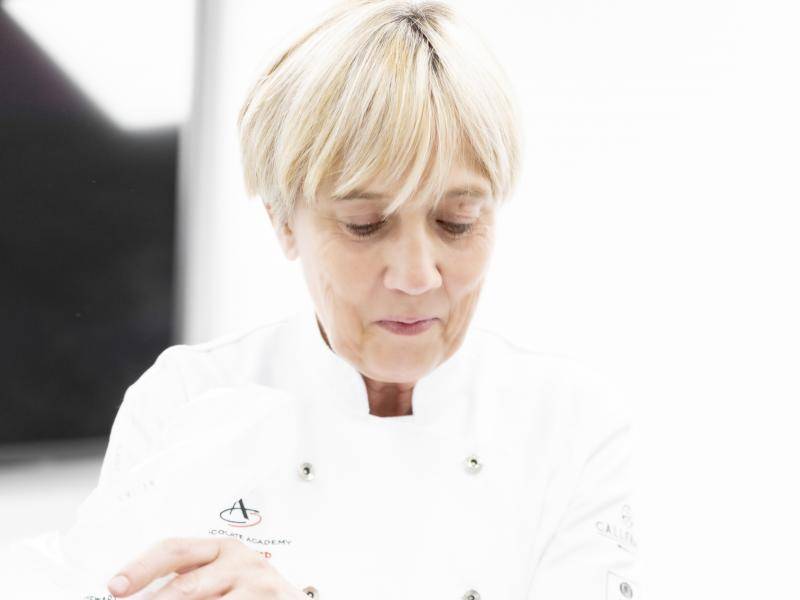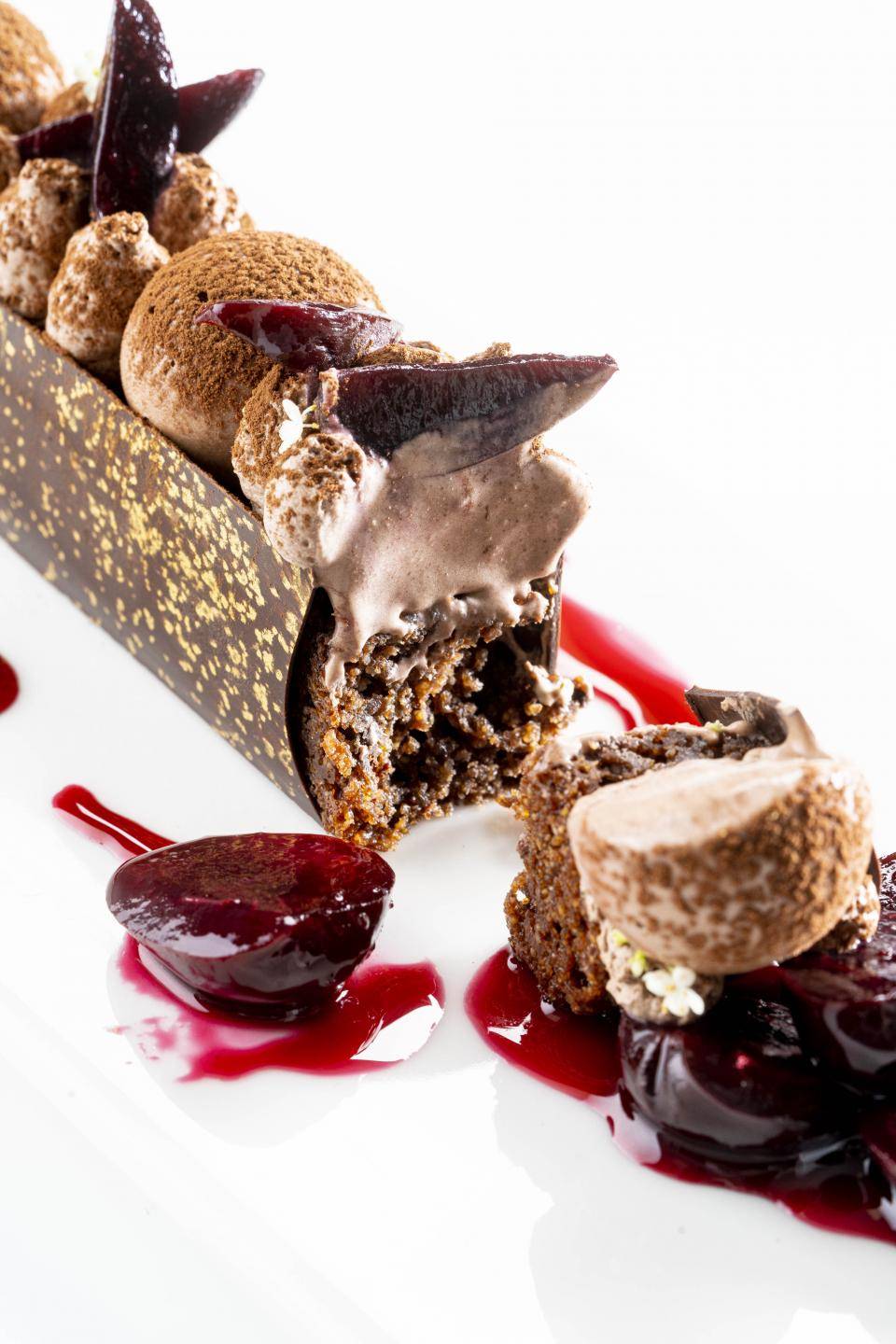 Tips:
This cake can be made up in advance and frozen. it is also nice to use with other summer flavours like lemon and blueberry. You can soak the sponge with a syrup to add extra flavour.
Components:
Polenta cake
Creme Chantilly
Cherry compote
Chocolate and cinnamon sorbet
Decoration
DISCOVER THE RECIPE
The Cacao Powders Collection added value: I used the Nature Fruitée cacao powder as it has a nice acidity that complements the fruits used in this dessert.
EXPLORE CACAO BARRY PRODUCTS USED BY CHEF JULIE SHARP