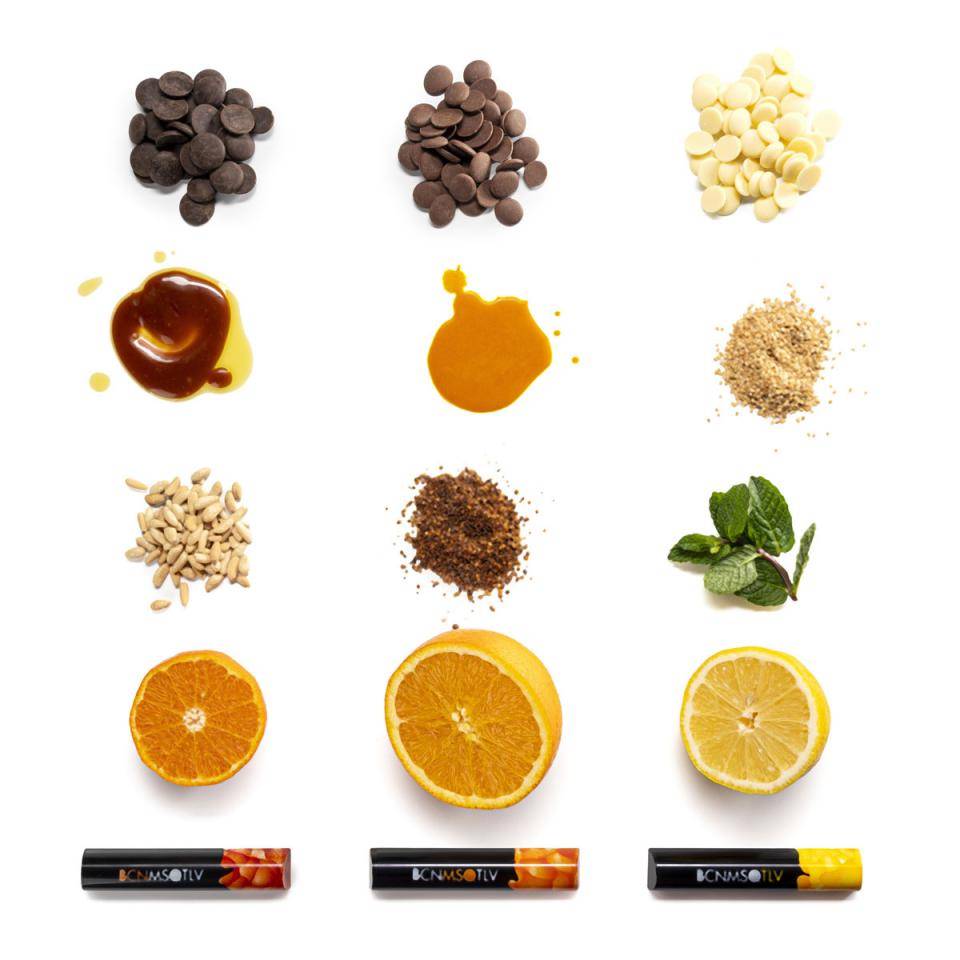 A few years ago, the chefs Ronya Belova, Andrey Dubovik, Tal Spiegel, Marta Martín and Ramon Morató all came together in the Cacao Barry Lab in Barcelona. 
After spending hours together and enjoying a long meal together, the next day the chefs began talking to see if any ideas for a joint project would emerge.
What makes this type of collaboration so wonderful is the chance to work with people from other disciplines with other points of view. Sometimes creativity is about getting out of your comfort zone to avoid doing the same old thing or to do
something you would never have considered, such as trying a mixture or various ingredients you might never have thought to put together or using a product in a new way.
They noticed that the cities they each hailed from made a triangle when marked on a map. This geometric shape was the main theme. They were excited to find more points in common, and before wrapping up their session, they each wanted to add their stamp to the product. The idea was to use a local ingredient that represented each of the geographical zones.
While they were mulling over the possibilities, they realised they all liked citrus fruit. In the end, they decided to create not
just one chocolate bar but three. Each one would incorporate a different citrus fruit and the other ingredients would be
associated with local products to represent the uniqueness of each of the chefs.
Discover the 3 recipes associating chocolate & citrus by filling out the form below!