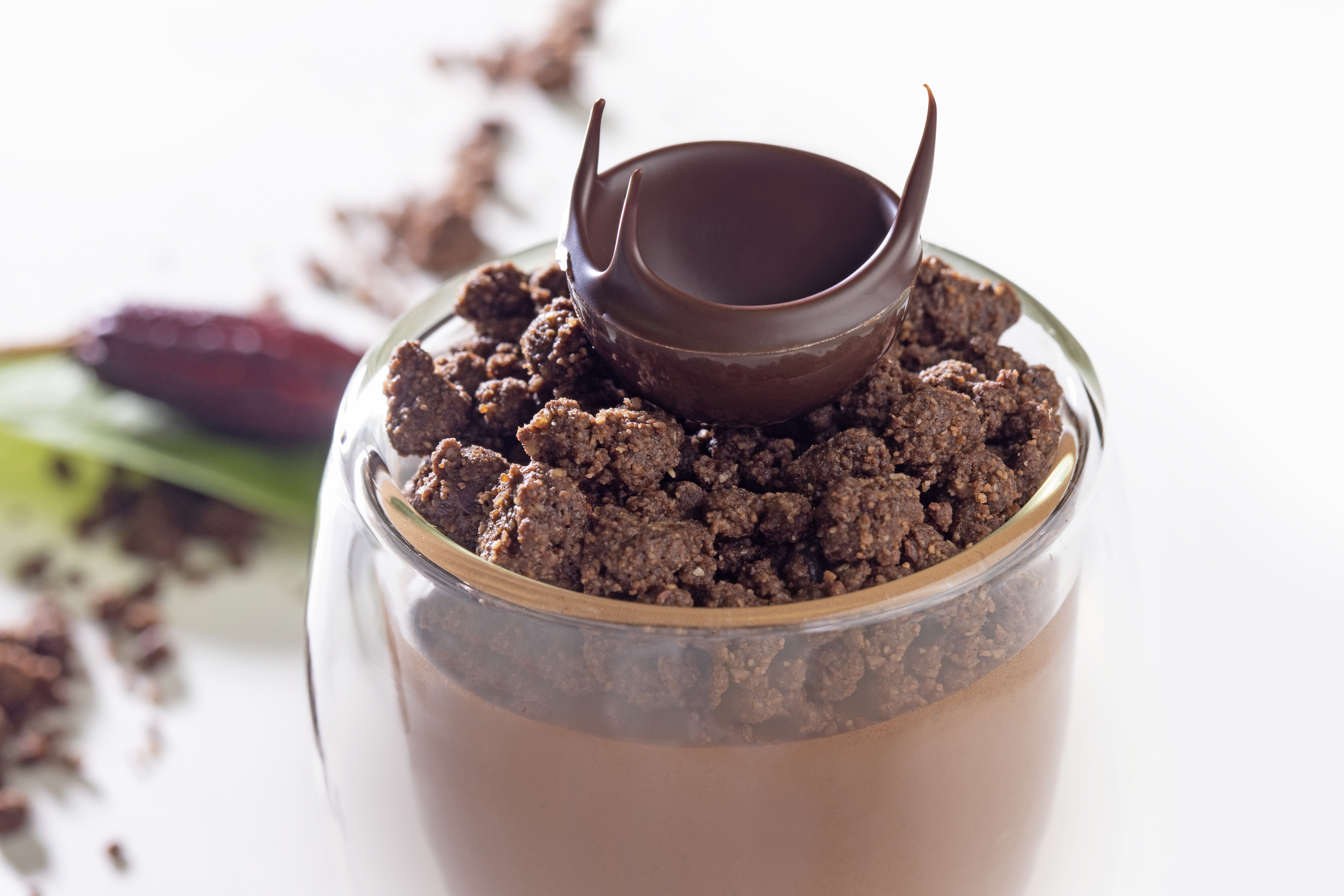 Used Cacao Barry products
Recipe components
Cocoa Crumble
Ingredients
Preparation

Sift the powders, add the sugar, fleur de sel and cocoa nibs.
Add the melted and warm coconut oil, then add the water.
Bake at 155°C for 13 minutes.
Mousse végétale
Ingredients
Preparation

Bring the milk to a boil with the agave syrup.
Pour over the chocolate and emulsify using a hand blender.
At the same time, whipp the aquafaba and the xanthan gum, gradually incorporating the coconut sugar.
Gently fold this preparation into the ganache (40-45 ° C).
Assembly
Pour the mousse immediately in a verrine.
Leave to set at 4 ° C.
Apply the crumble when serving or setting up the display case.